Gregg Williams Will Have His Hands Full With Peyton Manning
I am sure when all the stories start coming out in the next 10 days or so on everything that has to do with the two Super Bowl teams this one will be one of interest. Sean Payton took a $250,000 pay cut to make the Saints better this year. It might have been the best thing he has ever done as a coach. Now you're asking yourself, what the heck did he do with that money? He sacrificed it to hire Gregg Williams to be his Defensive Coordinator. What Payton has gotten in return is priceless. I know it's a cliché but one that will be talked about over and over again in the next two weeks. The Saints have had one of the best offenses in the NFL the last two seasons, but couldn't make the playoffs. That could be because of the below average defense they had. In comes Williams.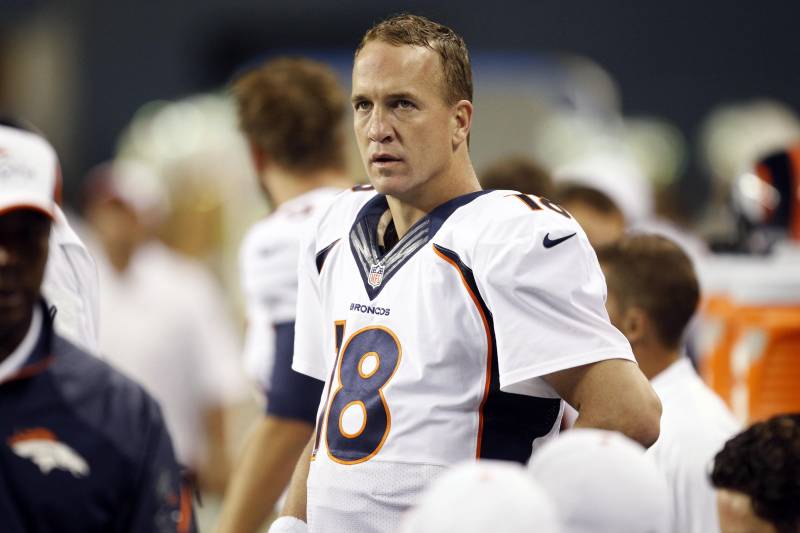 The defense isn't the best in the NFL, but when you have the offense they have, even just an above average defense can be the thing that takes them over the top and maybe a Super Bowl ring.The key word for this defense this season has been turnovers. They made the case for that in the game against the Vikings last week, five turnovers my friend. That's right five. They have a tough challenge coming up in the big game, his name is Peyton Manning and he might be the best to ever play his position. Here is the main event folks, Manning and that Colt offense versus Williams and the Saints defense, who ya got? If the Saints can use that turnover motto in their favor, I like the Saints in this one. If Peyton has his way, it will be a long plane ride back to the Bayou for the Saints.Gregg Williams joined WGFX in Tennessee and taked about the big win in the NFC Championship game, planning for the Super Bowl, and planning and playing against a guy like Peyton Manning.
Asked about being maybe the first coordinator to knock out three straight future Hall of Famers in this year's playoffs so far:
"I sure hope so and I am not going to apologize for it either. You kill the head and the body will die. That's usually how it goes, you hit the quarterback and the whole team feels it. We are hoping to continue it this week. You know this guy (Peyton Manning) has a great clock in his head. The big thing is he throws the ball so early that we are going to have to do a good job of finding ways to get to him. And when we do get to him, we are going to make sure to have a couple of remember me shots on him when we get there."
Asked how difficult it is to scheme Peyton Manning and get ready for him:
"Every year, every game is different and every series is different. I do believe that the more information you are able to collect on people, on styles of offenses, it's helpful. All those years going against him is helpful for me, but more importantly I can reduce the clutter for our players because you don't chase ghosts. Because I understand what he is and what he wants to do. He is such a tremendous football player on how he throws the tight throws in, he makes you be exact. One of the real positives I have to say is that's our every day routine down here. When you are playing against in practice as good as a quarterback as Drew Brees is, it forces you to be more exact, it forces you play at a higher level of practice. To be quite truthful, the biggest thing I had to overcome when I came here was to get ready the scout team that was here defensively. Sean Payton and I are very, very good friends, but usually offensive head coaches really don't know what I do anyway. They want their defenses to be scout team defenses throughout practices and make themselves look good and I am not buying into that crap. I am telling you that right now. We had to get our defense to understand that when we are going out to practice every day, we are going out to win every single period and every single play. So we went through OTA, mini-camps and training camp and just kicked the crap out of our offense every single day. It really made our offense better. They had to defend themselves against us and it made us better and it gave us more confidence playing against somebody of that character and high profile like Drew Brees is. I am hoping that will carry over into having to play the tight throws like Peyton Manning's. It's going to be an interesting chess match; our guys are going to play hard I know that."