Edwin Rodriguez and Jack McKeon Reflect on Florida Marlins Managerial Changes In Separate Interviews on Tuesday
The Florida Marlins managing carousel has, to say the least, been pretty bizarre in recent years.  There was Edwin Rodriguez replacing Fredi Gonzalez in June of last last season; and just recently, Rodriguez stepping down because he felt the team needed a jolt. Rodriguez essentially came to the conclusion that he has been in baseball for over three decades as a player and manager, so while the Florida Marlins continued to implode, he felt it was his time to do the right thing and step down, so the team could respond to someone else. An honorable move that perhaps will pay dividends in the form of a fresh opportunity somewhere else sooner rather than later.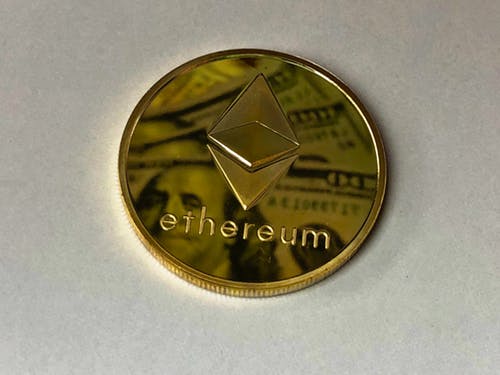 Who exactly was that someone else? Enter Father Time, Jack McKeon, your new interim manager down in South Beach. McKeon may be 80 years of age, a baseball journeyman in the truest sense of the term, but age is just a number in his mind. This was the manager responsible for the improbable run of the 2003 Florida Marlins. Even then in his early 70s, McKeon was thought to be too old and out of touch to make an impact. Not so fast. Now McKeon is being asked to get this the Marlins pointed back in the right direction once more.In the following interviews you'll hear both sides of the story behind the Florida Marlins whacky managing roller coaster ride between Edwin Rodriguez and Jack McKeon. It may take McKeon a few times to hear the questions being asked of him, but this man claims he worked out three hours a day before he took the Marlins interim manager position, springing our radio pals Dan LeBatard and Stugotz to ask if they could have a naked hang out session in the sauna with Jack after his workouts. Let's just say the phrase hang out in the sauna should never be used and that's not the only shocking thing you'll find from this whole wild scenerio that a man of McKeon's age is somehow managing once again. Let's start with McKeon and then let Rodriguez have his turn. Both transcriptions follow, with Rodriguez coming after the page break.Jack McKeon joined 790 the Ticket on The Dan LeBatard Show with Stugotz to discuss his wife's reaction when he was asked to take over as the Florida Marlins interim manager, any uncertainty in taking the Marlins managing position, the benching of Hanley Ramirez, his first day of managing be a long day for an 80-year old man, doing something that would make people think he is not an 80-year old man, working out three hours a day at his age and the possibility of being the Florida Marlins manager when the new stadium opens up next year.
Your wife said what when you told her the Marlins wanted you to manage again?
"Take it. Get out of the house."
Did you have to think about taking the Marlins job?
"I said 'I'll be right down.' "
Some people say you benched Hanley Ramirez because he was late in your first game managing the Marlins. Some people say you benched Ramirez because he was hurt. Which one was it?
"Well a combination of both."
Was yesterday a long day for you at 80 years of age? You're an 80-year old man?
"That's just a number people put out. I'm not 80."
Give an example of being a young 80-year old man? Give us an example of something opposite of an 80-year old man?
"For example my day every day is I go to church in the morning at 8:30 a.m. and normally when I'm at home I go to the YMCA at 9:30 a.m, the health club, and I work out from 9:30 a.m. to 12:30 p.m. Then I go home and go on my tractor and I'm home for about three hours."
You work out for three hours a day? Doing what?
"First of all I warm up by going in the sauna for about 10 minutes. I do a little stretching and get the body warm. I go out and go about 4 or 5 miles on the treadmill. Then I go and lift a little bit of weights and then I go into the sauna. I shower up and go home and mow"
Have you discussed being the manager next year in the new stadium for the Marlins?
"No we haven't even discussed anything like that. Look I've got my hands full now. I'm worried about trying to right the ship here and get these guys prepared to the next stadium. "Edwin Rodriguez joined WQAM in Miami with Joe Rose to discuss his decision to step down as the Florida Marlins manager and the fall off of the Florida Marlins in June.
Can you talk about Saturday night. What was going through your mind. What finally put you over the top?
"This was a decision that I was thinking about the last three or four days before I made the final decision. After a week of losing and losing, day-after-day, I felt I had to do something else. I felt I wasn't sending the right message. I thought the guys were receiving the right message, but it wasn't showing on the field. It was time for me step up and maybe I step out and maybe they look for somebody else and they might get a reaction from the team. That's why bottom line. There were a lot of factors that were included in this decision, but the bottom line is that I have to step out, so they could get a reaction from the team. Bottom line that's what it was."
Can you explain the fall off of the Florida Marlins? Do this make any sense? You guys were playing so well before June?
"I think it's a result of having a very young team. I said that back in spring training. Our margin for error is very, very, small. Bottom line we have to stay healthy pretty much the whole season to be successful. With that said Josh Johnson went down. He was going to be out for awhile. Hanley Ramirez went down for 15 days and then the set-up guy Clay Hensley…we made our team count on him to be the set-up guy. He's been out. He's going to be out for a long time now. The injuries hit us hard. It was up to the young guys to step up. I think that was way too much to ask for then. I'm sure it is not a lack of talent. The talent is there. The physical talent is there. Asking Logan Morrison and Gaby Sanchez and Michael Stanton to be the guy in the middle of the order that's way too much. I think they felt the pressure."