Dwyane Wade: Players Want to Get Back to Work, but This is About the Future
by Eric Schmoldt
It really remains kind of mind-boggling just how little we are hearing when it comes to updates on the NBA lockout. And it doesn't seem like that's changing. Every player that goes on the air is simply saying that it's nice that the talks seem to be ongoing but nobody has any sort of updates when it comes to actual progress.
Count Dwyane Wade in that group now. He says it's a good sign that the two groups remain in talks and are supposed to continue discussions this week, but doesn't really make it sound like any sort of deal is imminent. He also says the players are ready to go back to work, but it's about the future and the hope that NBA players don't have to go through this again for another decade.Dwyane Wade joined WFAN in New York with Boomer and Carton to discuss the summer games that players are playing in, the status of the lockout, if players are ready to get back to work, what it was like going through losing in the Finals, the potential re-emergence of the Heat/Knicks rivalry and his relationship with LeBron James.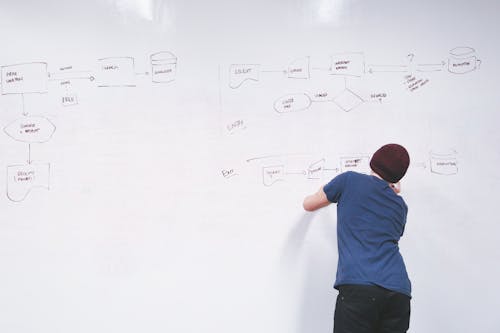 It seems like you guys are really having fun playing these charity games. What's this offseason been like?:
"Guys have been playing. I haven't played in one yet, actually. … Guys are just going out and playing for the love of the game and enjoying the game and bringing it to the communities of all these cities we go to. That's what it's for, for our fans, so we're enjoying it."
Have you got any update at all in terms of what is going on with the lockout?:
"The only good news is we're looking to have a season. It's just talks, and that's positive to be able to have consistent talks and I know that there's more talks coming up this week. That's a good thing for the fans and this league, that we are talking and everyone's getting in the room."
Are you getting a sense from teammates or players around the league as to just how important it is to go back to work?:
"Obviously we all want to get back to work. This is our lifelong dream to play basketball at the professional level. But, also, we understand that we have to make sure that the business of the players, this goes on beyond us. A lot of us would be retired the next time we go through this again, so this is for the future of the NBA and the players of the NBA. … It's unfortunate, but that's a part of life."
Can you describe what it's like going through what you went through in the Finals?:
"It's humbling. We learned a lot about what we are as a team. We understand that  we tried the fast track to get it together the first year. We fell two games shy of that, but the Dallas Mavericks was a good team. … We were still in the transition stage of trying to figure that out and find it out. … Hopefully when we get back to a season, we can have another opportunity, another shot at it."
Talk about the old rivalry between the Heat and Knicks and if we can get back to that:
"One of the best rivalries of all-time. Now we have an opportunity to get to that."
How overblown was the stuff about you not getting along with LeBron?:
"Everything when it comes to the Miami Heat, myself and LeBron, it's just rumors and it's overblown. We're best of friends and most importantly we're teammates and have one common goal. That's eventually to be a champion. … We laugh at a lot of the things that people say. Ya'll give us laughter, so we appreciate the laughter that ya'll bring to our lives."