Dwyane Wade And Charles Barkley On Beasley, Jordan, And DePaul
Despite Dwyane Wade not having anything to do with this weekend's Hall of Fame induction ceremony, his non-news is still making news.  He's declared he is not signing a contract extension with the Heat this summer even though the entire basketball community knew that a long time ago.  So, as Waddle & Silvy of ESPN Chicago try and entice him with gifts to join the Bulls in, he must be looking at this upcoming season and just cringe.  Boston, Cleveland, Orlando, Toronto, Washington, Indiana, and Atlanta have gotten better in the east, while his team has not.  During this interview, Wade discussed how DePaul was an option for his college career and how the school's coach at the time turned him off, and also, he touches on his conversation with Michael Beasley since Beas was admitted to rehab.  Charles Barkley also called in to the show to discuss Michael Jordan and Jerry Sloan joining the Hall of Fame this weekend.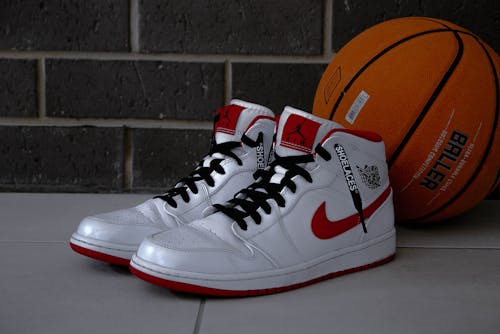 Charles, what does it means to you to see both Michael inducted and to induct Jerry Sloan yourself?
"Well, in my opinion Michael is the greatest basketball player ever and it's pretty awesome that I played during that time, and David Robinson and John Stockton, we all played together so its gonna be pretty special.  And, I don't wanna leave coach Stringer out, what she's accomplished is amazing.  But, I got to tell you something, when I got the call from Jerry Sloan it was one of the greatest compliments I have ever gotten in my life and I am so excited.  Clearly if somebody asks you to do that it's pretty special, so I can't wait to get there."
Wade on being close to playing his college ball at DePaul University:
"DePaul University was the school that was recruiting me and it pretty much went down to coaches coming in my house and telling me I'm not good enough to play.  He told me, he said, 'Well, you won't play until your junior year anyway, you're not good enough to play until your junior year.'  I said, 'Really?  Well, this is a good meeting, thank you.'  Look at my stats the following year after we played them.  You know what?  I remember it, it sucks.  I mean, I love Marquette but it wouldn't have been bad playing in Chicago.  That's where it all started: it started with DePaul not getting me, and it started with Chicago not getting me in the draft."
Wade on speaking with Michael Beasley who is currently in rehab:
"I reached out to him right away and he's actually doing good, I just talked to him last weekend.  The thing about Michael is it's unfortunate.  I said earlier, it's unfortunate that his mistakes that we all make when we're young, we all make different mistakes, but his mistakes because of his ability and being in the NBA is in the limelight.  And, just tell him that as long as you don't do the same thing twice.  You know, as long as you learn from your mistakes as a young guy because we've all did things that's in the dark and hopefully stay in the dark, especially when we was young.  It's unfortunate that his was brought to the light but he will get past it."