It was 16 years ago when the Orlando Magic saw Shaquille O'Neal leave the Magic Kingdom  for Los Angeles. That's why they were willing to take so many calls about All-Star center Dwight Howard prior to the trade deadline. The Magic were going to do everything to make sure history wasn't going to repeat itself with the game's best center. However, after months upon months of speculation and numerous trade rumors, the Magic didn't even have to make that decision this season. Howard ended all the speculation himself by waiving his early termination option in his contract and putting free agency on hold for at least one more year.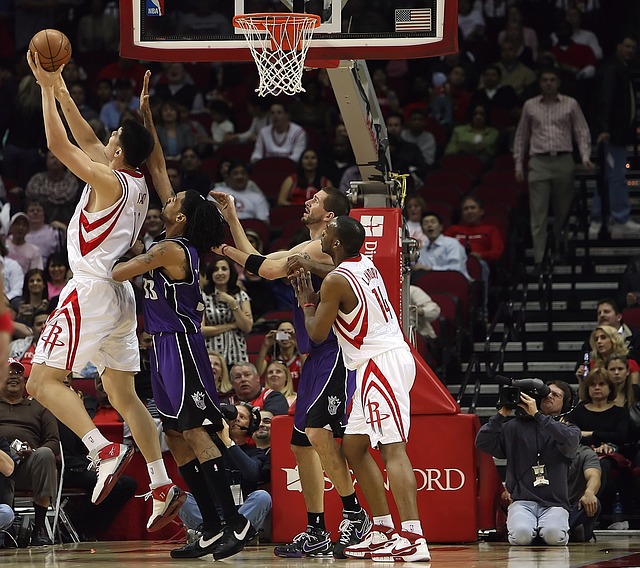 Now the onus is placed on Orlando's front office. Howard gave them time to put a supporting cast around him that Howard thinks is championship caliber. While the Magic are not capturing the headlines in the Eastern Conference, they still belong in that conversation right now which made Howard's desire to leave Orlando in the first place so surprising. He made the right move by opting-in next season and putting free agency on hold with a team that has shown to be very dangerous.
Pat Williams joined 790 the Zone in Atlanta with Mayhem in the AM to talk about Howard having a change of heart, on the timing of the wins against the Bulls and the Heat and how much that might've helped, on the onus being placed on Orlando now, whether the team would've traded Howard had he not signed his early termination option in his contract, and if the reports about giving Howard control over the coach are true.
On keeping Dwight Howard for at least one more year:
"Dwight has such deep roots here and that's what we all need to understand. He's engaged with numerous charities, cares deeply, it's not just that he writes a check, he goes and spends time with these disadvantaged young people. He has a great heart for people and his roots are deep in Orlando. I think the thought of pulling that up and ripping it out was something that he just couldn't really live with in the final analysis.
He did say yesterday that basically he was listening to a lot of other people but I think finally he got alone and listened to his own heart. There's no question he wants to win and think it suddenly dawned on him we have a good team, we have the third best record in the East, we knocked off Chicago on the road last week, we beat Miami at home, and I think Dwight suddenly realized this team can do some damage if we really pull it together and play well. I think all of those realities kind of hit Dwight at the same time."
On the timing of the wins over Chicago and Miami helping this decision:
"I think that is a good point. I think  he has made it clear that he wants to win, he wants championships, and what player doesn't but the win on the road in Chicago was huge and then we came back and beat Miami in overtime and I think Dwight suddenly thought 'those are the two best teams in the East and we beat them and we're good. We can probably do a lot better than maybe everyone has been thinking particularly if I really am committed here and plant my roots and we get all this side stuff off our platter.' It will be interesting that we play at home tonight and this will be the first game without all the rumors and all the rumblings and it will be interesting to see what kind of attitude and make-up we have tonight."
On the pressure now on the front office:
"We bought some time with this and obviously the mission is to get Dwight under contract long-term and that will certainly be a very busy offseason for us but you know what? GM's work 24/7, they never let up, they're always trying to improve their team so it's not like suddenly 'oh I think we should go out and get better.' They live 24/7 with this and they're always trying to improve."
If the team would've traded Howard had he not signed his early termination option:
"Probably. I guess we will never really know the answer to that but Otis Smith was working on as many deals as he could. The specter of Shaq of 16 years ago hangs over this city and I think the feeling was if he's going to walk and we get nothing, we just can't afford to do that."
On the reports that Howard has the say in coaching decisions:
"Vehemently denied by our organization. No truth to that at all. We would never cede that kind of power to a player and I can't imagine a player even wanting it. That would be a real mess for him."