It's been a disappointing season for the New Orleans Saints following the fallout of the bounty scandal. New Orleans has struggled to maintain consistency and the defense has been spotty at best. For a team that sits at 6-8, the Saints are looking to finish strong and also play spoiler. Their opponent this week knows that all too well. New Orleans has won six of its last seven meetings against the Dallas Cowboys and Drew Brees has played well in Big D. As for the speculation that suspended head coach Sean Payton could be leaving New Orleans once he is reinstated? The Saints signal-caller gives his take in the following interview.  Drew Brees joined WWL in New Orleans with Bobby Hebert to discuss playing the role of spoiler against the Dallas Cowboys on Sunday, his impressions of the Cowboys defense, having the Cowboys' number over the past five years and not having any doubts that Sean Payton will come back to coach the Saints next year.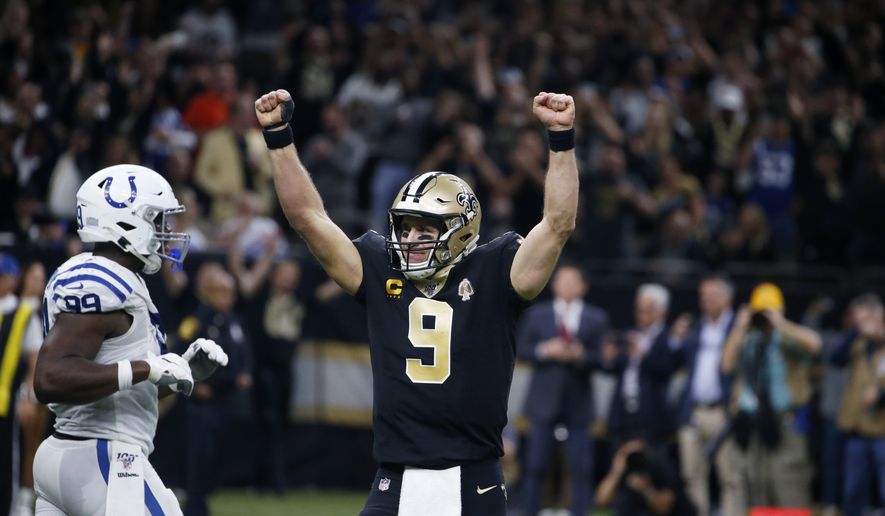 Do teams play into the role of spoiler or is it about winning a game?
"No, for us it is about winning the game. It's about finishing strong and, really, just worrying about us and not getting worried about the situation or the circumstances that anyone else is in. We know they are playing some great football right now. They've won five over their last six games. They have a lot to play for, but so do we."
Talk about what you see on film with this Cowboys team?
"The most impressive thing I've seen is that they've had a lot of injuries defensively, and no matter who they put out there, they are making plays and getting the job done. I think it all starts with their front seven, especially their two book-end pass-rushers in DeMarcus Ware and Anthony Spencer, two veteran guys that have been together for a long time. Both are playing at a high level. DeMarcus Ware seems to get the majority of the credit and I guess the attention, but Anthony Spencer is a game-changer as well, so you gotta be able to handle both of those guys. And then on the back end, they've got two big corners that can run and they've got good ball skills. They've done a real good job of creating opportunities for their offense, whether it be getting a big turnover at critical situations or a big sack or rushing the quarterback or whatever it might be. Really, all in all, they've done a great job no matter who is in there and, like I said, they are playing for a lot, so we expect their best game."
You've had the Cowboys' number of late. You've won six of the last seven meetings. How does that make you feel?
"I know with our group since Sean Payton has been there, we played them '06 and obviously that was a huge win on Sunday night, and they kind of played spoiler for us in 2009 on their way to the playoffs and on our way to the Super Bowl, but that last meeting in 2010 at their place on Thanksgiving that was one that went down to the wire. I think we are two organizations that have a high standard and high expectations every year with a talented group of coaches and players, that I think we always see ourselves having to play these guys or beat these guys in order to get where we need to go. And the circumstances are a little different this year just in regards to that, but at the same time I think there is this level of competition that there is a lot of pride on both sides, so I'm sure it is going to be very intense and physical, but in the end a real exciting game."
Does Drew Brees have any doubt that Sean Payton won't be back next season after he is reinstated?
"No doubt at all that he is going to be our head coach. Totally confident in that. Obviously really haven't given it much thought, just because I am so confident that he will be back, plus we've got enough to worry about right now with finishing the season strong, so we'll worry about that and welcome Sean back when the time is right."