Drew Brees Embracing Role As Leader of Players in Ongoing NFL Lockout
The man needs no real introduction, so I'll instead just share this brief personal anecdote. My brother, whose one of my closest friends, a great guy, and a seasoned sports fan, calls Barry Bonds his favorite athlete. He chose him as a hero when he was a young kid, long before Bonds had differentiated himself as a world-class jerk. My favorite athlete has been Drew Brees. (And Chris Sabo, but let's just forget about that one, okay?) Talk about a contrast in character. While Bonds' name continues to get sullied, Brees continues to shine on and off the field.Brees joined XX 1090 in San Diego with Scott Kaplan and Billy Ray Smith (Scott & BR) to talk all about his draft experience back in — from falling out of the first round despite being promised he'd be taken by several teams, to wanting to go to San Diego, and winding up with his buddy LaDainian Tomlinson — his mindset after the Chargers drafted Philip Rivers to be their quarterback of the future, the appreciation he had for how honest Marty Schottenheimer and Cam Cameron were with him at the time, A.J. Smith calling him just moments before he went underwent surgery on his shoulder to say the team still wanted him around for the long term, how he's emerged as a central figure in the labor impasse between the players and the owners, and how despite there being far more important things going on in the world, how seriously he takes the responsibility bestowed upon him to fight for a fair deal for former, current and future players.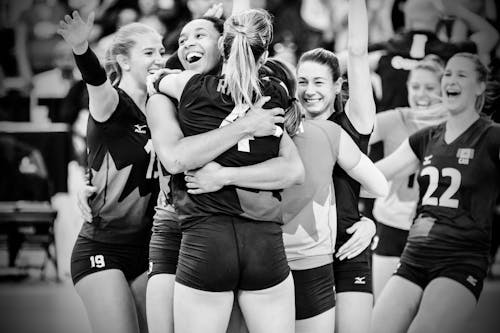 On what he remembers about draft day during 2001 when he was selected out of Purdue:
"Well it was John Butler on the phone who was the general manager that had come to San Diego in. I remember San Diego coming and doing a personal workout with me a few weeks before that. And I felt like it was a great workout. They brought everybody out; it was John Butler, Norv Turner who was the offensive coordinator at the time, a lot of the coaches and personnel people.  And I just had a really good feeling about San Diego, I'd really love to end up there. But they pick fifth — you know, this is after they trade out of the 1 spot — they pick fifth and I know I'm not going to get drafted that high. Then I had all these teams that told me they would draft me if I was available in the late first round. There was Jacksonville, there was Carolina, there was the Miami Dolphins — there were quite a few teams that said if you're there we're going to take you. And then obviously we got into that late first round and the Miami Dolphins up with the 26th pick, and they take Jamar Fletcher, you know, and it's not me. And I thought, man, they told me they're going to draft me. So then I kind of looked at the board ahead of me and said well I know this team doesn't need a quarterback, I know this team doesn't need a quarterback, and then all of a sudden San Diego is sitting there at the first pick of the second round, and I go, 'I could still end up there.'  And sure enough, John Butler calls me up and says 'we got ya.' He said 'I heard you on the radio this week on the Scott & BR show saying you want to be a Charger. Is that true?' I said 'absolutely.' He said 'alright, welcome.'
On how special it was for him to wind up on the same team as LaDainian Tomlinson who he had gotten to know during high school and college:
"Yeah that was because LT and I went way back. We played in a high school All Star Game together — we were both on the South team in the North-South All Star Texas Game. And then we followed each others careers throughout college. And then senior year we were both up for the Heisman Trophy, so I remember spending time with him at the Downtown Athletic Club for the Heisman presentation. I remember us riding in a limo one time to one of the events, and saying, 'man, wouldn't that be something if we ended up on the same team.' I mean, you say that hoping it will happen, but the chances are it won't. And then sure enough here we are. And it was almost like we had that understanding from the very beginning of what we wanted to accomplish when we arrived in San Diego."
But wait, he's not much of a 'chances are' kind of guy, but instead one believes that 'everything happens for a reason':
"Yeah, absolutely. I believe it did happen for a reason. Those five years I spent in San Diego having L.T. as a teammate, he made me a better player, without a doubt. He made me a better person. He was one of those guys who helped me learn about leadership, how to be a pro and all those things. So I look at him not only as a good friend, but a guy who really helped my with development as a player."
On what he can share about his mindset that first day of training camp the year the Chargers drafted Philip Rivers, a move that essentially signaled that the organization didn't believe in him long-term:
"Well, I had already formulated my mindset at that point. Even after the '03 season going into our exit meetings, so I go and talk to Marty and he says 'hey, there's guys in this organization that don't believe in you.' He said, 'I believe in you and I'm going to allow you to compete, but you're going to have to earn your job back. He said, 'they're going to bring a quarterback in here whether they draft a guy or get a free agent or whatever. So be ready.' Then I went in and saw Cam Cameron and he shut the door and told me the exact same thing. And then I went in and saw Brian Schottenheimer and he told me the exact same thing. So I appreciated everybody's honesty with me. Nobody was going to coddle me or anything like that. They said, 'listen, here's the deal: I know you struggled this year, we struggled as a team, but there's people in this organization that do not believe in you, do not believe you're a starter in this league or can lead this team. So they're going to draft somebody or get somebody in free agency, and you're going to have to beat that person out; you're going to have to prove it to them.' So that was fine. I formulated my mindset right at that moment that this was my job, nobody was coming in to take my job. So it didn't matter who they brought in honestly. Because I was competing not against that person, I was competing against myself. I knew how good I could be and wanted to be, it was just a matter of working towards it. And still I was a young player — I was learning how to be a pro, I was learning how to play the position. So I leaned on a lot of people that offseason to help me kind of get ready for that.'
If it's true that Chargers owner A.J. Smith called him right before he went under the knife for a serious shoulder surgery following the conclusion of his final season in San Diego:
"Yeah, yeah. You're bring back all kinds of memories here 'Kap. To be honest with you, I appreciated that call a lot from A.J. because obviously he had been one of the guys that I felt like, you know, did not necessarily  believe in me and felt like they wanted to go in a different direction as an organization. So that had been frustrating. But he called me right before I went under and said 'hey, we want you back, we want to sign you to a long-term deal. Just go take care of what you need to take care of with the shoulder, get it right, and we'll be here when you come out of surgery and we'll start talking.' So that really put me at ease, because obviously that was a stressful time for me thinking of the possibility of how bad is this shoulder and am I going to be able to play football again. I mean, I tried to stay very, very positive but the reality is that this was a serious injury. So despite obviously the fact that the offer they made was to have me back more in a backup role and not as a starter, I still appreciate that call because it did put me at ease before the surgery."
How he went from an overlooked and doubted player to the head of the players fight against the owners in the NFL labor dispute:
"I don't know, but I feel like I've had those moments in my life where it's almost been a calling  like it was a calling to go to New Orleans. Like for whatever reason something happened and it was kind of a defining moment where all of a sudden it was like, 'I've been charged with this responsibility, and it's my job to see this through, and people are counting on me.' And I have this leadership position so I'm going to follow through. It's one of those things where I don't think four years ago when I was elected to the executive committee that I foresaw all this transpiring  you know, the Lockout and the work stoppage and everything else. But I think the process for me has been one that I've really tried to embrace. I know that I'm fighting for so many people here, this if for former player in the form of improving their pensions and disability benefits to take care of those guys that built this game for us and future players too. Guys like BR [laughing]. To be honest with you, this is one of those things that when a settlement is reached, that settlement is something that I'm probably never going to benefit from. It's guys before me, it's guys that are going to come after me. So for me, there's so many guys that made sacrifices before us to make this game better, to improve health and safety in this game, and there's still many things that need to be done to improve this game. And I think that's what we have in mind as players, that's what I have in mind  is how can we improve this game for everybody.
And when walk away from these settlement discussions hopefully with a settlement, it will be something that's great for the owners and great for the players, but more importantly, it's great for the fans and great for the game moving forward. Because I think we've seen our game, the NFL, over the last ten years become the most popular game in our country. And when you look at some of the statistics, 70 of the top 100 most-watched television programs in our country were NFL football games, okay? The Pro Bowl had better ratings than Game 6 of the World Series, alright? Does that make any sense? People love this game because it's not just a game, it transcends just the football field. I mean, I've been able to see that firsthand in New Orleans. What would New Orleans do without football? Are you kidding me? I don't even want to think about it. So that's why we're just trying to get on the field and start playing football again. That's what the court cases are about — just so we can block the lockout, get back on the field, start playing football. We've always just wanted a fair deal. It's always been a 50-50 a split of the revenues since the early '90s, but what we're being asked to do by the owners is take a step back to what the league as far as a share of the revenues in the early '80s. So we're being asked to take a nearly 30 year step backwards over the next four years, which for us as players doesn't make any sense, you know? So this fight was brought to us. We feel like we're fighting for our lives and the future of the league right now. And we feel like we're representing so many people in this thing, and so we feel a great sense of responsibility to get a fair deal for everybody."
To conclude Brees was asked if he, being the savior that he is, could help solve other serious problems like, say, lower the price of gasoline:
"And you know, that's the thing. Part of me hates to even talk about our work stoppage and the fact that there's this $9 billion dollar pie that owners and players are trying to negotiate over and come to a settlement over when you've got teachers in California being laid off because of budget cuts; and you've got this conflict in Libya that we're involved in, and obviously the conflict in Afghanistan and Iraq, our involvement there; you've got Japan and the earthquake and tsunami; and you've got New Zealand the same thing; you've got the oil prices; I mean, you've got a lot more important things that are happening throughout this world that are affecting so many people. So to be sitting here talking about a work stoppage in football is something that seems pretty trivial compared to that other stuff. But I just know how much football means to people, and I know how much it means to us. So I don't know. There's a lot of issues in this world, a lot more important than this."