Drew Brees and the Saints March Into Seattle with a Return Trip to the Super Bowl on Their Mind
Drew Brees became the first player in NFL history to complete more than 400 passes in multiple seasons Interestingly enough, the lone season he hasn't accomplished that feat was last year when the Saints won the Super Bowl for the first time in franchise history. Can Brees lead the Saints back to the Promised Land without the help of a consistent rushing attack? With Pierre Thomas and Chris Ivory both placed on IR this week, it may be all Brees all the time for New Orleans in the playoffs this year. The Saints travel to Seattle to take on the 7-9 NFC West champion Seahawks in what will be the first game of this year's Wild Card Weekend.Brees joined WWL in New Orleans to talk about the loss of P. Thomas and C. Ivory for the playoffs, having the utmost confidence in DeShawn Wynn to pick up the slack in the running game, the importance of winning the turnover battle in the playoffs, the importance of getting off to a fast start in order to quiet what promises to be a loud Qwest Field crowd, the solid debut by rookie wide receiver Adrian Arrington last Sunday, and the Saints upcoming Wild Card game on the road against the Seahawks.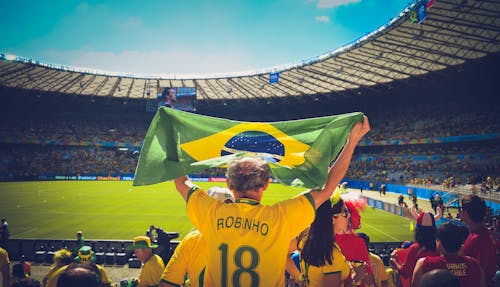 On the loss of Pierre Thomas and Chris Ivory to injuries for the playoffs:
"Yeah it's tough. Obviously those guys bring a physical presence to the team and to the running game. We'll miss those guys, but I'm very confident that Reggie Bush, Julius Jones, and now DeShawn Wynn who we saw this week, will be able to carry the load. Obviously the entire offense, all skill position players, you've got to pick up the slack. You can't worry about who you don't have; you have to worry about who you do have, and how to put those guys in the best position to succeed."
On feeling confident that Reggie Bush will play well in the playoffs given how he finished the season, most notably in Week 17 when he had over 130 yards of total offense:
"Yeah I'm definitely confident that he'll do what he's called on to do. But I think the big thing for all of us is let's not put too much pressure on ourselves. We need to play within ourselves, execute our offense, execute the play that's called, and we've got a lot of guys when we all do our job, we can operate at a high level. So I'm confident that as long as we think about execution on Saturday, we'll be just fine."
On the importance of protecting the football and creating turnovers in the playoffs considering that no team has won a game the past two postseasons when losing the turnover battle:
"Yeah, it's huge. It's a huge stat. You talk about it during the regular season as being the most important stat – because it is. Then you get into the playoffs where mistakes are magnified in the playoffs, and turnover being a big mistake, it just makes it that much more of a difference. So, we know the importance of it; we know how successful we are when we don't turn the ball over; and how successful we were last year in the playoffs by taking care of the football and by taking it away on defense. So yeah that's priority No. 1."
On the importance of starting fast on the road in order to quiet the disruptively loud crowd at Qwest Field, one of the league's preeminent home-field advantages:
"Yeah this is definitely a hostile environment, one of the toughest places to play in the league, it's a great crowd. Just like anywhere, the more successful you are right off the bat with a fast start, getting points early, getting a lead – that tends to take the crowd of it at least for a little while, and then you've got to just keep pouring it on 'em. But we know how well the Seahawks play at home, and part of that is the crowd noise and using that to your advantage and how it can disrupt an offense.  So we're very conscious of that, we've been practicing that, and definitely preaching that fast start."
On the solid job of rookie wide receiver Adrian Arrington in his first pro game:
"He did, he did great job .  And you could just tell all week, he had that confidence in his eye and that confidence that he knew was going to go out and play great. He knew what he was doing, obviously he had great command of the offense and the plays. That one pass in particular that you're talking about, they kind of dropped back into zone; they actually dropped eight guys players into the zone coverage. It's kind of one of those plays where you just find a hole. That's just the more that we work together, the more that just becomes automatic and we're very much on the same page. I'm kind of bummed out I didn't get that ball to him, because he would have had a big play and his first 100-yard game in just his first game and that would have been cool for him. But he'll get plenty of opportunities in the future. I'm excited that we have him."
On the Seahawks ability to create pressure on the quarterback despite not being that great of a defense statistically:
"They definitely do, especially at home when they utilize that crowd noise and everything else. They've got a pretty elite pass rusher in Clemons, and they've got the ability to bring pressure o you as well. So that"s something that"s been one of their strengths is getting sacks, and if not getting sacks, then just hurrying the quarterback and causing him to be uncomfortable and have to get rid of the ball before he wants to.