Drayton Florence: "We have only won three games. Let's not get ahead of ourselves. We haven't done anything yet."
Rian Lindell drilled a 28-yard field goal as time expired in Ralph Wilson Stadium yesterday afternoon to give the resilient Buffalo Bills a 34-31 victory over the New England Patriots. Buffalo overcame a 21-0 second-quarter deficit and snapped a 15-game losing streak against New England with the victory. This high-scoring shootout between AFC East rivals really came down to which defense was going to make a play in the 4th quarter. The Bills defense answered the call with a big interception by Bryan Scott late in the first half to turn the game around while Drayton Florence happened to just be standing in the right place at the right time when Tom Brady's 4th quarter pass deflected off Marcell Dareus's helmet and into his hands. So is it time to Bill-ieve? Ryan Fitzpatrick has the new-look Bills winning in the clutch two out of the last three weeks. It's still very early in the season through the eyes of a Monday morning quarterback, but the Bills appear to be making some noise.Drayton Florence joined WGR in Buffalo with The Howard Simon Show to discuss how much the victory over the New England Patriots meant to the Buffalo Bills yesterday, the turning point at the end of the first half where the Bills started their comeback, the victory over the Oakland Raiders late in the 4th quarter giving the Bills much more confidence against the Patriots, how his 4th quarter interception unfolded, what Chan Gailey has meant to this football team and the Buffalo Bills handling the added pressure and prosperity after starting out 3-0.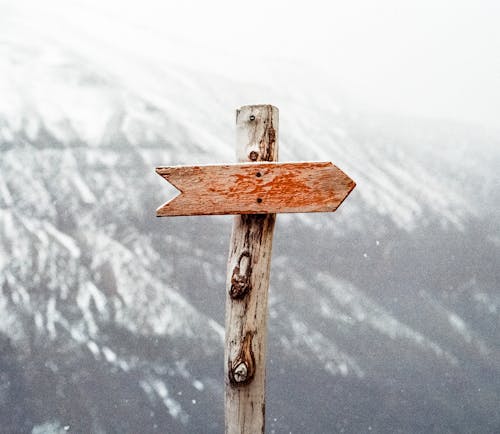 What did it mean to beat New England the way you guys did it? It must have been a fantastic scene in the locker room?
"Yeah it was amazing. When you think about the type of team that New England is and have it be a shootout the way it was yesterday was just a great feeling and bring that 15-game losing streak to an end and not only that put us in a position to where we want to be at the end of the season as far as getting to the playoffs and moving and playing for the big one."
What happened before the end of the first half that turned around this game for the Bills?
"It started with Bryan Scott's turnover right before the half. It's been big. In the first two games we saw New England go down in the two minute situation before the half each time and they scored points and we knew we had to stop them there to give ourselves a chance to comeback in the second half. As we have shown all year we're pretty much a second half team the way it has played out right now. The Kansas City game we came out pretty fast, but against Oakland and New England we struggled in those first two quarters. We went in at halftime and were able to make some key adjustments and we were kind of beating ourselves early. We weren't making those same mistakes. They were hitting Rob Gronkowski up the seam and No.87 had a good day. We were playing against a quarterback like Tom Brady that is going to put the ball on the money, so you have to tighten up your coverage a little bit. That's what we did in the second half."
How much did last week's victory boost the confidence of this team while playing the Pats?
"It shows the character of the guys on this team. Going back to last year when we played in Cincinnati and going in at halftime and being down as much as we were and fighting back on the road. Now guys understand that in order for us to go where we want to be at the end of the season we have to be undefeated at home. You like to split on the road. That gives you 12 wins and that pretty much sets you up for postseason play and that is what we are trying to do."
Talk about your interception and how it all unfolded in the 4th quarter:
"It was a different formation and one we hadn't seen all game where they put Rob Gronkowski at the number one wide receiver out on my side and Marcell Dareus got pressure up the middle, but the ball just came off his helmet and I was just in the right place at the right time. Every time I get my hands on the ball I am thinking 6. I just cut against the grain and went the opposite way of where the offensive line was flowing and I was able to go in for a touchdown. It felt great man."
Tell us about Chan Gailey. We believe he is a big reason for why the team has started out so well this season:
"Well one thing about coach Gailey he's an old school type of guy. He's been in all of these situations that have come up in the first three weeks of our young season, so when you have a coach that has been there and doesn't get rattled and knows all about playing the play that is up with a one play at a time type of mentality and that's what he is bringing to this ball club. Last year we were in a lot of close games. I think four overtime games. Just for us to be in those type of situations and know how to play through them. I think coach Gailey is doing a great job and we are believing in the system that those guys have in place. We are just making plays and we need to continue to do that because this a very young season. We have only won three games. Let's not get ahead of ourselves. We haven't done anything yet. We're on the right track."
How will this team handle the added publicity and prosperity right now?
"We are a blue collar team, so we don't have any prima donna's on our team. We got a lot of good veteran leaders at each and every position, so it's going to be a good time. We are 3-0 and that's where we want to be. Along with that comes media attention. A lot of eyes are focused on us, but hey we are professionals. We know how to go about our business week in and week out. We just need to continue to grind. It's only the third game of the season. We haven't even played a whole quarter of the season yet. We need to continue what we have been doing and stay humble and keeping playing and good things will happen.