Don Mattingly On His First Year Managing In L.A. "I feel like I'm prepared for it. I'm ready for it."
The man that donned the number twenty-three in Yankee pinstripes for his entire fourteen year career in the Bronx will finally get his shot at his dream job in managing. "Donnie Baseball" served as hitting coach for both the Yankees and Dodgers during his tenure under Joe Torre's regimes in both New York and Los Angeles. Mattingly thought he was the next in-line to succeed Joe Torre in New York after both sides bitterly parted ways in the offseason. The Yankees opted to go with Joe Girardi instead, so Donnie was left to move out West and join Torre in hopes of being the next man in-line in L.A.He was finally granted his wish of taking over for his mentor, when Torre decided to step down as Dodgers manager in September of last season handing the reins over to Mattingly. The Dodgers seemed to have kept Mattingly out of the on-going ownership situation with the McCourt family as GM Ned Colletti has kept discussions strictly about baseball. Los Angeles added Juan Uribe from San Francisco, Marcus Thames from New York and Matt Guerrier from Minnesota to help bolster the club. Mattingly knows his Dodgers ballclub has a lot of work to do in order to catch up with the defending World Series champion San Francisco Giants.Don Mattingly joined "Into The Night" with Tony Bruno to discuss how does it feel to be in charge going into spring training, is it more settling going into the season given the end of last year's turbulent season and ownership issues, is he nervous going into spring training now being the manager, how would he describe his style of managing and does it help the Dodgers that the Giants won the World Series having all the attention on San Francisco and not on Los Angeles.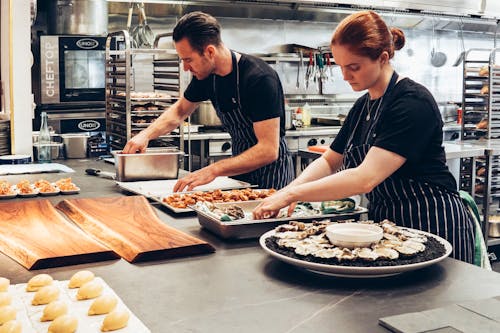 How does it feel for you to be the manager going into spring training? What does it feel like to be in charge?
"It feels good. It's been a learning experience for sure this winter. It seemed like the day after the season ended last year we were preparing for this upcoming season you know going through things with Ned, our general manager, Ned Colletti, trying to figure out what we needed and what we could do. Just trying to make decision to make your club better and you know it actually feels good to be getting here to start playing some baseball."
Is it more settling going into this season given that at the end of last season there was this speculation about the Dodgers ownership troubles and spending money on free agents?
"You know it's been really good Tony [Bruno]. I've told a few people it's been nothing, but baseball. The talks with Ned and what we were are trying to do. There have been no discussions about the ownership. It's been about baseball. About us trying to win a championship. I think Ned did a great job this winter. I mean we were thin in the pitching area last year. I mean we had other deficiencies, but we went into spring training looking for a 5th starter. If somebody got hurt we were looking for two [starting pitchers] the whole year. This year we got five solid guys plus Vicente Padilla. If we stay healthy in spring training we'll have Vicente [Padilla] in the bullpen and the guys back in our bullpen. We signed Matt Guerrier from Minnesota, which makes us even stronger. We're feeling pretty good about our pitching and it's matter of us playing good defense and scoring some runs."
Are you nervous going into spring training now being the manager? Any butterflies or are you excited?
"You know a little bit of butterflies. I mean you're going in excited about the year. You're going to feel that. I just think kind of in a different way…you know it's funny we've been on a caravan today to the middle school and the kid kind of asked something about being nervous. I said you know when you go from eighth grade to high school how you feel, you don't know because you never been there. That's kind of the way I feel. I feel like I'm prepared for it. I'm ready for it. We've got a great staff, but you're still going into an unknown area where you know there's going to be a learning curve in there, but I'm looking forward to the challenge and the preparation it takes to be ready for that."
Are you a players manager? How would you describe your style?
"I've never been a guy that's umm…you know I've lost a little bit as a player now and then, but I've never been a yell and scream type guy. I don't really think that's what guys respond to for the most part. They want to be a part of the solution and I think as long as we make them part of the program you know they're part of everything we do. I feel like you really don't need to yell and scream at guys to get what you want. You gotta talk to them. You gotta let them know what's going on. You gotta let them know what you're thinking. You gotta do it ahead of time. Sometimes they're not going to like what you say, but when you tell them the truth and you tell it to them up front they handle that a lot better. I know that as a player I love guys who talk to me. Even though I may not like the news that you are going to hit six today, pushing you back in the lineup. I didn't like it, but the fact that the guy told me. It made it a lot better for me."
Does it help Los Angeles being that San Francisco is in your division and they won the World Series, so you guys will not get any attention from the media?
"You know what I think helps us we had a real tough second half Tony and I think that's going to make our guys…help our guys understand and it hurt them a little bit. It was a rough second half. Things went really bad, but I still remember the two years before that we win the National League West, win a first round playoff. Both years get beat by Philly, but our guys want to get back there and I think that we know we didn't play the kind of baseball and play the way you are suppose to win. I think we learned something from last year and hopefully that's going to help us this year."