Doc Rivers Had A Trade In Line With Miami For Dwyane Wade In The 2003 NBA Draft, Feels Heat Aren't A Super Power
After signing a five-year extension in early May rumored to be around $35 million, Doc Rivers believes the Boston Celtics still have a good chance of taking down the Miami Heat in the future. In the following interview you can hear the confidence in River's voice when speaking about how much respect he has for what the Miami Heat has overcome this season, but he wants another crack at the potential superpower or should I say non-superpower according to the Celtics head coach.Another interesting nugget to take from this interview was the fact that Rivers didn't have a clue at how good Dwyane Wade was coming out of Marquette, so much so that when he was the head coach of Orlando Magic he was flabbergasted at how Wade dominated his draft workouts in Orlando. He arranged a trade with Miami on draft day to only realize soon enough that the Heat were well aware of how talented Wade was. As they say, the rest is history.[Editor's Note: This interview occured before Shaquille O'Neal announced his retirement, so there were no questions asked regarding this matter]Doc Rivers joined ESPN Radio New York with Mike Lupica to discuss unleashing the monster hidden inside the Miami Heat, one defender impacting team defense, almost trading up for Dwyane Wade in the NBA draft, itching for a rematch against the Miami Heat and if the Miami Heat are now a superpower that cannot be beaten.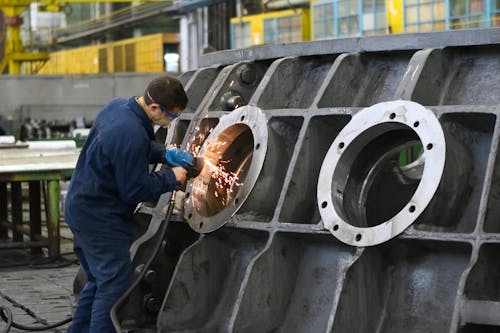 I'm not sure if you unleashed the monster in the Miami Heat, but are you looking at this thing and wondering what it's going to take to beat them?
"We just don't want LeBron [James] speech of not one, not two, not three. We don't ever want that speech to become true. I can tell you that and they're going to be tough. I think Dallas can still win this series. Obviously all it was was just one loss. Yes they were at Miami. Miami is very difficult and what they've done well and Erik [Spoelstra] doesn't get enough credit is defensively they are as tough of a team to score on then we have seen in a long time. I have to go back to the Bulls with [Michael] Jordan, [Scottie] Pippen, and Dennis Rodman. That group with Ron Harper where they recovered. It's funny when you are playing them live you are wondering why you are missing shots and then when you see it on film it is because they recovered and they contest. It's very difficult to get a good look against this team."
Can you one great defender impact team defense as much one unselfish player can impact offensive basketball?
"Yeah absolutely. You look at the year we won it and Kevin Garnett was a great player, but his defense, not only just his defense… he held everyone else accountable to play defense. That propelled more then anything.  I think LeBron has done that. LeBron has gotten Dwyane Wade to buy back into playing defense. Chris Bosh is playing defense and he came from an offensive system in Toronto. Their entire team has to buy in when the best three players have bought in."
Did you know how good Dwyane Wade was in college?
"You know it's a shame I didn't. Obviously he went to Marquette. I watched him practice. I will tell you a quick story. Dwyane came in to work out with us when I was coaching the Magic and he really shouldn't have. I think we were the 15th pick or the 14th pick. He had no business coming. He just came because of the Marquette connection. We had a workout. We had Keith Bogans and a couple of other guys. He dominated that workout more than I have seen any player dominate a workout to a point where we were scrambling trying to make a trade to get him in the draft and move up. We felt a lot of people didn't know it. We had a deal with the Miami Heat if their guy didn't come up the pick was ours. Well when the pick came to Miami…and Dwyane Wade we thought that we had him because we didn't know that Miami liked him and then they called us right before they were about to pick and they said 'We're sorry. We have our guy.' And they picked Dwyane Wade."
What's it like coming off a long season with championship aspirations and not winning it all? Are you itching for a chance to get revenge back on the Heat? What do you have to do in order to retool and beat them?
"Yeah I'm looking at it completely that way. I wish I could look at it the other way and enjoy, but I can honestly tell you last night I was sitting in front of the TV in my office with a notepad, taking notes like you would do in the middle of a season. You're scouting the game and that's because the Heat may win or may not win, but the Heat are who we are going to have to get through in order to get to the NBA Finals. You're watching them every second that you can. This is the best you are going to see them. This is probably the best time to scout them as well."
Do you believe the Heat are a superpower that cannot be beaten?
"No you can beat them, but you have to beat them and you have to play right and you have to have the right pieces. There's no superpowers that cannot be beaten in our league, but you have to put the right formula and right team together. I can guarantee you we are looking to do that."