Do Not Get Your Hopes Up, Bills Fans!
For Buffalo Bills fans, the start of each training camp means the days of depression and drinking are right around the corner.  The Bills faithful thought the signing of Terrell Owens last season was a sign of great things to come but that simply didn't happen.  For the fourth consecutive season, the Bills finished with a 7-9 record and, for the second year in a row, ended up in last place of the AFC East Division.  Bills management finally realized Dick Jauron was inept to coach the team and fired him after a 3-6 start only to be replaced by defensive coordinator Perry Fewell, who didn't have much success either.  To make things worse, Buffalo hired former Georgia Tech head coach and NFL offensive coordinator, Chan Gailey.  As a GT fan, I was able to witness firsthand at how mediocre Gailey was coaching college football for the six years he was in Atlanta.  Sure his teams had a winning record each season but he only had one season where they finished more than two games over .500, and that was the 9-5 '06 season.  I am not sure why he was hired, but if anything, Bills fans hope he can mold Trent Edwards into a winning quarterback.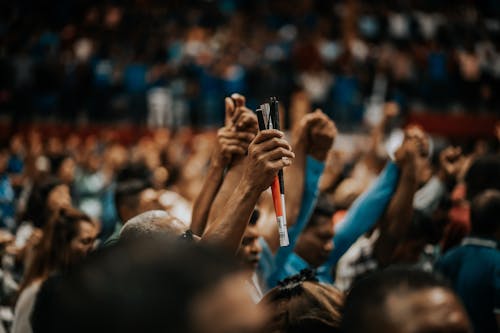 Edwards, who is in heading into his fourth season as an NFL quarterback, is in the middle of a quarterback battle with Ryan Fitzpatrick and Brian Brohm.  Edwards now just has to keep the job during camp and the preseason to ensure he will start the season.  While Edwards has proven injury-prone and often hesitant behind a terrible offensive line, he has also showed flashes of potential.Fitzpatrick doesn't have a strong arm and would be a better backup and Edwards has a higher ceiling.  Brohm has yet to adapt to the speed of the NFL.  I have no idea why the Bills wouldn't bring in a veteran quarterback or even draft a quarterback with the QB's that are on their roster.  I guess the decision only made sense if they turned the keys over to Edwards to see what he can do because they hope that with Gailey's tutelage, he could become the quarterback they have wished for since Jim Kelly retired.  My advice to Bills fans would be to build up your tolerance and stay away from sharp or pointed objects this season beacuse it is going to be a LONG road ahead.Trent Edwards joined the Fan in Toronto to talk about how camp this year feels different than last year, his thoughts on his relationship with Head Coach Chan Gailey and Gailey being his position coach, and whether having a new Head Coach like Chan Gailey means that Lee Evans will now get the ball more.
How camp this year feels different than last year:
"The big difference was we started off in pads.  We probably hadn't had a padded practice since November or December, just getting used to that and obviously the coaching staff, a couple of people sitting on the sidelines aren't the same, are rookies are all new obviously, and some new faces and hearing some new voices out of some coaches that you haven't really heard a while or you haven't heard before.  I describe it as like the first day of school, it is always kind of long because you are always kind of anxious and participating certain plays or certain classes throughout the day and it is a little bit on the longer side…"
His thoughts on his relationship with Head Coach Chan Gailey and Gailey being his position coach:
"It has been nice just working with him so far.  The big change to from last year is that we have got a lot of different people to report to, we have got a lot of different voices that we are listening to and now it is really one guy.  I said this all along, I feel like Chan has done a great job of understanding how to play the position, how to run an offense.  That is no knock on the guys that have been here before but that is just is a credit to him and the system that he has in place right now."
Whether having a new head hoach like Chan Gailey means that Lee Evans will now get the ball more:
"You know what?  It is tough, the position that he is in.  He plays our X, our boundary receiver for the most part and they obviously put their best corner on him for the most part and sometimes the Cover-2 safety over the top.  So it is difficult some times.  If you are not running the ball well, if you are not protecting the quarterback, if you are not active with the football, it is hard to get your best offensive player the ball so we need to do a good job up front, be accurate and find ways to get him open."
Whether he is going to call Aaron Schobel to show up to training camp and play:
"Uh we'll see, I have got a couple of guys working on that now.  Chris Kelsay and Kyle Williams are good friends with him and have been in touch with him but I hope, I enjoy him being around here and he is a great football player and our team needs him."