Dicky V's Final Four Picks are Ohio State, Duke, Pittsburgh and Louisville with the "The magic of Rick Pitino"
It's the most wonderful time of the year for all of the college basketball fanatics out there as we are now in the drivers seat for "March Madness" at last. There's no other man who represents the energetic and wild atmosphere of the NCAA tournament more than ESPN's Dick Vitale as he would like to wish everybody a "Happy Selection Monday" to start off this week. The NCAA tournament is considered to be the "best three weeks in all of sports" according to Vitale who hasn't stopped screaming and yelling since the NCAA Selection Show on Sunday evening.Dicky V needs no introduction whether it's his contributions to the V Foundation, his wild and outlandish nicknames such as "Diaper Dandies" and his tendency to always mention Duke or UNC during a broadcast. He's one of ESPN's most popular sports analysts. Vitale is one analyst who most sports fans look forward to hearing from when it comes to this time of the year, although he wouldn't tell you to go with what he's thinking all of the time according to this interview. Dicky V will be making his radio tour throughout the NCAA tournament and to lead things off he discussed some of his Final Four picks before the big dance tips off and the teams that were gypped out of the big show.Dick Vitale joined KNBR in San Francisco with Murph and Mac to discuss whether St.Mary's truly did get snubbed out of the NCAA tournament, what does he think of the San Diego State Aztecs chances of going deep into the tournament, who are his final four teams, does he see Notre Dame making a long run in the NCAA tournament and does he see any of the Pac-10 teams making the Sweet 16.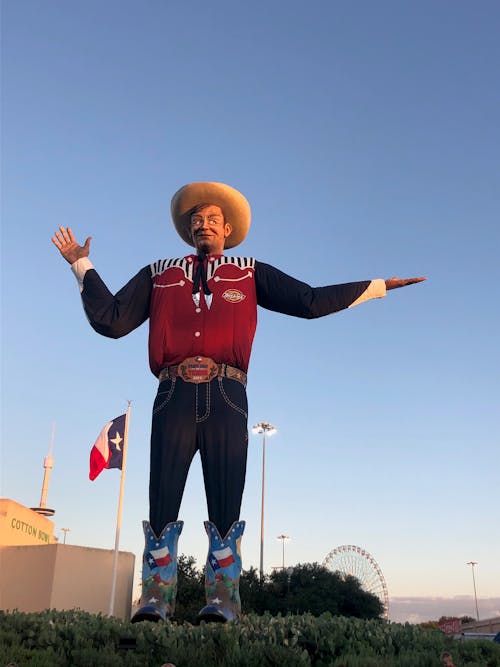 In your estimation should St.Mary's been an NCAA tournament team or was it just justifiable due to the losses late in the year?
"You know I'm a big fan of St.Mary's, so when you're talking to me you're talking to a guy that really admires and respects them. I said last night you know when you look at St.Mary's, you look at Colorado, you look at teams like Virginia Tech, I thought they [St.Mary's] got a raw deal. I didn't think for example if I were on a committee that UAB and VCU, when you look at their resumes, I don't think they compared to the teams I mentioned. Again I'm not on the committee. My heart bleeds for the kids who didn't get in, but every year guys, Murph and Mac, we're going to have this. You're always going to have teams that are going to complain. You left out two teams. You have 68 teams. You have 69 [deserving teams] playing, so it'll be a way of life. That's just going to happen."
What do you think are the San Diego State Aztecs chances of going deep into this tournament?
"I think they're so talented. I think they have a mature team. The kid [Kawhi] Leonard is phenomenal. They got [Billy] White defensively, who's very tough. They played in a good conference, the Mountain West, so I think they got a tough, tough, situation only because of this reason. I think that when they have to met Connecticut in possibly the Sweet 16, I think that could be the end. I think Connecticut is a tournament tough team and I think they might have the slight edge over San Diego State, however I would not be shocked to see San Diego State advance and ultimately play Duke for the right to go to Houston."
UCLA benefited from the West Coast venues during the 2000′s maybe San Diego Aztecs can as well? Who are your finals four teams?
"Yeah UCLA had those great teams when you think about it too. The guys they lost in Kevin Love, Russell Westbrook, I mean they were super, super, players, but you know my final four guys if I had to give them. I'll give you guys my final four. I would go with Ohio State. I would go with Duke, Pittsburgh and I think Louisville. The magic of [Rick] Pitino is going to shock people there and when it's all said and done I wrote an article today for USA Today if you want all my picks of all the games just go to espn.com/DickVitale."
Do you see Notre Dame going out early or are they going to make a run?
"You know I think Notre Dame is really going to make a run. Obviously they are a very talented, good, veteran team. I think ultimately I don't have all my picks in front of me as I'm talking to you, but I ultimately think they will play against a Purdue possibly in the Sweet 16 and I think I have them going to the Elite 8 if I recall and getting beat by Louisville in the matchup of the two Big-East schools. I think Louisville's pressure defense and depth factor helps them shut down the three point shooters and I really think somehow they find a way to win that game."
Do any of the Pac-10 (Washington, UCLA, Arizona, USC) schools strike you as capable of making the Sweet 16 teams?
"You know Sweet 16 I would agree guys. Beyond that I can't see it. I definitely see all of them as potential Sweet 16. You know a lot of teams can win two games in a row, but not many can win six in a row. That is the difference. I think when I look at the field I see about twelve to fifteen teams capable of winning six consecutive games.