Despite Another Self-Described Average Outing, C.J. Wilson Remains Upbeat: "It's a lot of fun to be on this team right now."
Even though he's struggled this postseason, Texas Rangers pitcher C.J. Wilson still sounds like the same, eccentric personality that's always at the center of attention and activity. Wilson started Game 5 of the World Series on Sunday, and though he didn't exactly deliver a gem outing when his team needed it most, he battled through 5 and 1/3 innings without allowing the St. Louis Cardinals to break through with a much-needed big inning. Wilson allowed two runs, only of which was earned, on four hits and five walks. He struck out three Cardinals and was able to battle out of several jams to keep Texas close heading into the middle and later parts of the game. He received a no-decision and avoided becoming the first pitcher in MLB playoffs history to lose four times in a single postseason.Wilson joined ESPN Radio Dallas to talk about the crazy Game 5 that Texas won on Sunday night, how much tension and close games there have been already this series, how he'd assess his pitching performance in Game 5, his postseason struggles the past two years and what he thinks is responsible for his decline in productivity compared to the regular season, how excited it is for him to be one game away from winning the World Series with the organization he's spent his professional career, how and why Mike Napoli has been able to far exceed expectations early on in his career, and if he thought at all on Sunday that he had perhaps pitched his final game as a member of the Texas Rangers.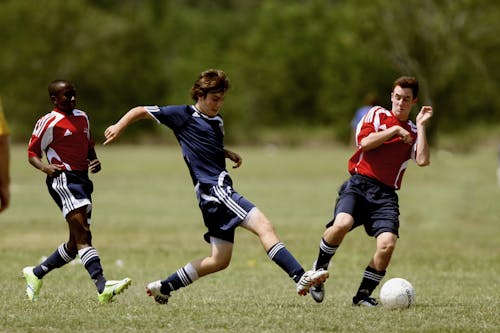 On Sunday night's crazy game:
"I think has been one of those series from Game 1 all the way through to the finish, of course, is going to be one that people remember for a long time just because of how close the games have been and how much tension there's been in those first seven and eight innings. It's just been crazy. Even in the ninth inning last night there was tension. You know, we had the strikeout-throw out double play. It's just huge to have people all over the roster and all over the lineup contributing the way they have. It's a lot of fun to be on this team right now."
On what he meant by his postgame comment that the crowd in Arlington was charitable for cheering him the way they did when he was pulled from the game in the sixth inning:
"I felt I didn't pitch that well to be honest with you. I walked a couple of guys on accident, I walked a couple of guys on purpose, fought through some singles and stuff like that to keep the scoring down, but I didn't feel like I had that great of a game. But I got a pretty nice ovation from the fans, and I thought that was pretty nice of everybody to do that."
If his postseason struggles the past two seasons are all about the lack of command he's exhibited:
"Well last year I had the blister thing, and this year I had the infected index finger, so there's something to be said for having a bad finger and not being able to control the baseball with it. I had command in the sense that I didn't have any hard hit balls; I'm pitching on the corners of the strike zone. At the same time, command is relative to the strike zone and where it is and where it's not, and sometimes that's hard to define as the pitcher, because you don't know if you hit the glove if you're going to get the call or not. And that's a level of frustration that's been plaguing me for the last two years really. So I think when you throw how many ever innings that I have to this point, to be at your best is asking a lot. It's just something that I have to do a little bit better, because I felt I pitched awesome in September and it had nothing to do with how many innings I had thrown or anything like that. But at this point it's kind of catching up to me a little bit because there's so much scouting against me that there's something I'm doing wrong. Because when I'm getting guys to two strikes and they're not swinging and missing at pitches…they're like taking close pitches every time, it just leads me to believe that there's something I'm giving away — either I'm using the same pitches all the time or something like that. And I need to figure that out so I can be more effective."
How exciting it is to be one win away from winning the World Series after spending his career with the Rangers:
"It's great. We've had so much turnover at every level — we've had different managers, we've had several different pitching coaches, we've had different short stops, different third basemen, different center fielders, different first basemen — it's a completely different team. Other than Michael Young, I think it's everybody different at every single position. The youth movement that Jon Daniels & Co. have brought about in the last couple of years has obviously started to pay off."
Just how much has Mike Napoli has exceeded expectations:
"I've played against Napoli since '05 in the minor leagues and stuff, and I've seen how tremendous of a power hitter he was. But I really had no idea that he was going to have the plate discipline and the ability to hit for a high average that he's had this year. There's just something about his two-strike approach that's so awesome. He goes up there and if he gets two strikes against him, he'll choke up a little bit. Now, granted, he still uses the heaviest bat on the team, so he's not really giving that much way. But I think guys see him standing there and perhaps they think there's holes in his swing in particular zones and they try to attack it. And he fouls a couple of pitches, then eventually they make a mistake and he hammers one. That's the thing people haven't seen some of these at bats…like the home run on Price in Tampa, he fouled off like five or six pitches and then he hit the home run. It's almost like he wears the pitcher down, and that aspect of his game is really impressive. Because most power hitters are all or nothing — they swing as hard as they can and they either strike out or they hit a home run.  But Mike is actually a very complete hitter. As a catcher, he's way better than I had any idea. I had no idea that he was going to be this good of a catcher defensively, and it's been super refreshing to see that because a lot of catchers that can hit are very bad defensively. But at this point, I think it's pretty safe to say that he's the best hitting, best catching, Italian catcher named Mike in the last 20 or 30 years that I know of."
If he thought when he was taken out of the game on Sunday that he had maybe pitched in his last game as a member of the Rangers:
"Umm, I don't think about that kind of stuff during the game. The only thing I thought was 'it really sucks, it's 2-1 and I'm coming out of the game, and there's no chance to get a win and that really bums me out.' That's the only thing I can really think of in regards to the non-pitching angle of the game. Other than that, I was asked after the game by [Richard] Durrett if this was the last time I had pitched in a Rangers uniform? And I was like I already talked about that in the press conference, I'm not answering that question again. Look, the bottom line is there's no negotiating during the season, there's just focus during the season and it's still the season. Whether JD has been talking to my agent or not, I don't even know. My agent won't talk to me about it and JD won't talk to me about it. I've had a lot of members of the organization come up to me and say 'hey, we really want you here, we really like you.
'well you need to tell Nolan that, you know what I mean?
You don't need to tell me that, because I like it here, that's not the problem.' I've been playing here in this organization for 11 years now, it's the same thing for me now, it's like family for me. But at some point you need to be made to feel special. If you have a wife or a girlfriend — or both, some people like to party — and you don't make them feel special, eventually they feel neglected and they feel left out and like they're not part of the party. So Texas is going to have their chance to do that obviously after the World Series is over, and we'll go from there. They have first crack because they own my rights so that's the way it's always been; we've given them a couple of opportunities and have said this sort of what we had in mind, and they weren't there yet. But hopefully they get there and everything works out because it's a great group of guys to play with. Baseball is baseball anywhere, but when you show up to work and you really like the people you're with, it makes it a lot more enjoyable. To be a part of a good team like this is really, really fun."