Despite A "Bittersweet" End To The 2010 Season Osi Umenyiora Proved He's Amongst the NFL's Elite
After having the "worst offseason of my entire life" as well as stating "I'm not going to be a backup player, I can promise you that," to WFAN last January, Osi Umenyiora let his play on the field do all the talking for the New York Giants defense during the season. Umenyiora put up an NFL record 10 forced fumbles and added 11 1/2 sacks to a worthy resume that has made him one of the most dangerous defense ends in all of football since being drafted in With that being said, Umenyiora had his own fair share of criticism coming his way after being benched in the final month of the season, with many fans and media alike wondering if he still had what it took to be an elite defense end and leader of the New York Giants defense.Despite Umenyiora's stellar play this season, the New York Giants are once again on the outside looking in on the playoffs due to another late season collapse. The combination of Eli Manning throwing a career worst 25 interceptions along with the team leading the NFL in turnovers and injuries to key players such as Steve Smith, Hakeem Nicks, Shaun O'Hara played a part in the New York Giants demise in December for a second straight season.Osi Umenyiora joined WFAN in New York with Kim Jones and Ed Coleman to discuss the motivation in proving he could be still be an elite defensive end, on the potential change of scenery and coming back to the NY Giants, the mechanics of the "strip" sack, the taste this season left for him, looking back at the Green Bay loss two weeks ago, the last eight minutes of the Eagles game being the defining moment for the NY Giants season and having Tom Coughlin back.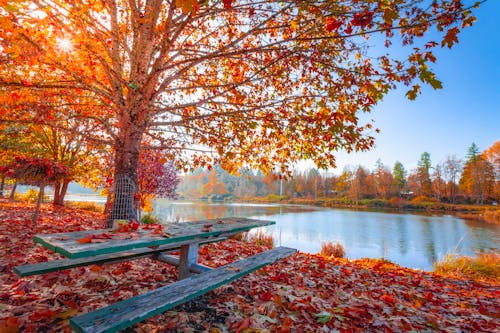 On where the motivation came from to prove the doubters wrong that he indeed still is an elite defense end in the NFL?
"Well for the most part listening to everything that was said last year about the team and about me personally. For me personally, I kind of wanted to come out and prove to everybody that all of that was false."
On a potential change of scenery based on his comments to the media in the offseason and what it meant to come back with a huge season for the New York Giants?
"Yeah it did. I wish we could of translated that into more wins that would have got us in the playoffs and allowed us to progress that way, but unfortunately it didn't. It was just one of those things and hopefully this team will rebound this year."
On the mechanics of the "strip" sack?
"Honestly couldn't even tell you. It's something I even focus on, you're not really even allowed to really do it in practice. I honestly couldn't explain it to you. It's just something I've been able to do."
On what kind of taste the 2010 season has left for him?
"Bittersweet. I think we all wanted to go into the playoffs. We have the type of team and talent that is supposed to be in the playoffs, but unfortunately we didn't make it. We did a lot of good things. We have a lot of good players, a lot of young players step up, a lot of veteran players play their butts off, but unfortunately we didn't get to the final destination. We have a lot to be proud of though."
On looking back to the Green Bay contest and what happened in that game?
"I honestly really don't know. We had a very good week of practice going into that game. We thought we were actually going to go in there and win. We thought we were a good team. When we showed up there on that Sunday they just totally outplayed us. I have to give it to them. They had a hot quarterback. The offense played very very well and the defense is outstanding. It was a rough game for us, but hopefully we can put that past us and move into next year."
Did the last eight minutes plus against the Philadelphia Eagles really do the New York Giants 2010 season in and become the defining moment?
"Yeah I mean it seemed like it. After that we thought we were going to rebound like we always did. We had a very good week of practice like I said earlier, but unfortunately it didn't translate into a win that day."
On Tom Coughlin staying as a head coach for 2011?
"He's a great coach. The players obviously respond to him.  We like playing for him. He's a very good men. I was happy the owners didn't let all the public outcry get to them and they made the right decision."
On the effect of the media scrutiny and public outcry doubting his ability to be an elite defense end?
"It was a bit confusing is what I would say. Coming off a major knee injury and having all the things that went wrong with our defense go wrong and then for everything to be seen, everybody just seemed to be pointing the finger at me, it was a bit confusing, and people being like I won't be the same and this and that. It was a bit strange, but I never once doubted myself. My teammates never once doubted me, you know (Justin) Tuck, you know Barry (Cofield), and the coaching staff they brought in never doubted me. It was a good thing to be able to go out there and contribute again."