DeSean Jackson On Nadin Khoury Story "I just couldn't do nothing, but go help that boy out man."
There are very few unique moments in this life where an athlete has the power to touch a young man's life. One component of sport is to take our minds off the issues that trouble our lives and help us put things into perspective. In the case of 13-year-old Nadin Khoury, DeSean Jackson and the Philadelphia Eagles not only took the young man's mind off the abuse he's taken, but made his day. Nadin Khoury was the victim of constant bullying by a group of 6 or 7 boys who were dragging him on the street, hanging him from an iron fence and throwing him into a tree. Khoury had the power and courage to speak out about the abuse he was taking, which a lot of kids have a tough time doing.DeSean Jackson, Todd Herremans and Jamaal Jackson made a surprise visit on the set of "The View" to support the young boy who was brutally beaten. In what has already been a Pro Bowl season for Jackson, he truly made a young man's afternoon, doing something off the field that he could never duplicate on the field ever again. If you haven't seen the video yet take a look. It really goes to show even in the darkest of moments for this young man, who has endured a tough moment in his life, that sports have the power to heal even for a split second.DeSean Jackson joined Mike Florio on ProFootballTalk Live to discuss how he found out about the Nadin Khoury story, explaining the story of what happen between Nadin Khoury and the bullies who came after him, his thoughts on Nadin Khoury emotions when he saw DeSean come onto the stage of "The View" and did he have any experiences like Nadin Khoury growing up.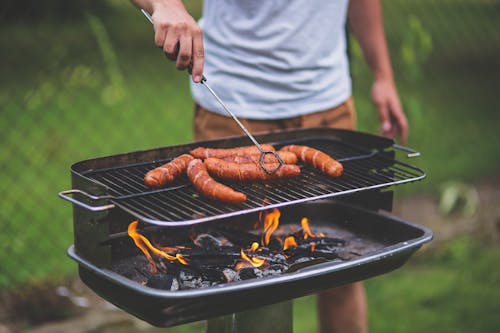 How did you find out about Nadin Khoury's story?
"I mean actually man umm…it actually feel into my lap honestly. My public relations people with the Philadelphia Eagles you know kind of came up with an opportunity for me and this kind of happened after the Pro Bowl and right before the Super Bowl and my schedule is very hectic. I had the email come across my phone and I guess in the midst of me doing every thing I was doing I wasn't sure if I was really going to make it. Reading that email it touched me right away. I just couldn't do nothing, but go help that boy out man."
For the folks who haven't seen the video explain what happen Nadin Khoury at school with the six or seven other kids giving him a hard time?
"Yeah man it's really an unfortunate situation. Now-a-days, growing up, I feel like this goes on a lot.  You know in the every day life of young children. With Nadin [Khoury] he was actually brutally beaten and put into a tree. You know he was getting kicked. A lot of violence going on and for this young thirteen year old kid to do nothing wrong and for people to just be picking on him you know backstage watching that video before I even got onto "The View." I didn't see it until I got on to the show. You know all I could think of was my little brother and you know I couldn't just imagine what horror went through if somebody brutally beat up my brother like that. It just touched my heart man. I just wanted to be there for that young man. Just let him know anything he's going through you know we're here for him."
It's amazing to see Nadin Khoury kept the composure he did on the show to tell his story and the look on his face when he saw you walk on the stage was priceless wasn't it?
"Yeah honestly man it touched my heart. For that young boy to get in there in front of the whole world and talk as well as he talked, well mannered, like I said at the end of the day he did nothing wrong and it's unfortunate for him to get punished like that. The biggest thing I can do is relay a message that a lot of kids are going through this now and are afraid to speak up to their parents or they're afraid to tell the teacher or principal because I mean it's the image you know. Your peers kind of make fun of you and talk about you, but he was brave. He [Nadin Khoury] didn't care what people thought about him. It was like he wanted his story to be heard and I was blessed to be there and kind of help him get through this story."
Did you have experiences like Nadin Khoury did when you were growing up?
"I mean not necessarily you know as brutal as his. I never, not to say I never got jumped by a group of guys. Nothing ever came across my plate where you know as bad as his. Growing up in Los Angeles, California the things I was able to see and the things I went through can definitely be rough at any time just make anyone quit and just fold. I really think it brings out the best and makes you stronger going through certain things. Myself, being like one of the youngest in the family my brothers bullied me and beat me up, but it kind of made me tougher. Now I'm grown up. All the things they done for me is like nothing to me because it prepared me for life, but it was nothing. I never got beat up brutally. You know things done to me with guys I went to school with."