Derrick Mason Is Not A Fan Of Roger Goodell Claiming "He's a joke" For Not Getting A New CBA Deal Done
Ravens veteran wide out Derrick Mason has not been shy about voicing his displeasure this offseason, whether it pertains to the current NFL lockout or even the Miami Heat crying in the NBA.The Ravens player-rep in the former NFLPA is not happy about the job that Roger Goodell has done, specifically in handling this current lockout. Mason feels the NFL Commissioner is too focused about every matter concerning the NFL, but the collective bargaining dispute.Recently, Goodell made a trip over to Baltimore, Maryland, to speak with high school students about drug and substance abuse. Goodell was said to be adamant about telling young students that in the new collective bargaining the NFL would test for HGH. Mason found that to be very comical considering the biggest concern for the owners and the NFL front office is to get a new collective bargaining deal done to end this lockout madness. Number eight-five went as far as saying that Goodell is a "joke" for going around and saying he's concerned about HGH in the NFL. Mason feels the NFL Commissioner is just saying all the right things in the public eye to look better when he could care less behind closed doors about these issues. So Derrick tell us how you really feel?Derrick Mason joined 105.7 the Fan in Baltimore on The Norris & Davis Showto discuss his thoughts on Roger Goodell saying it will be a mandatory part of the new collective bargaining agreement to test for HGH, would he call Roger Goodell a "joke" to his face, what he is hearing about today's court date for the NFL lockout, does he remember how many times he was drug tested last season and is Joe Flacco overreacting to criticism he has received since the season ended by asking for a new contract.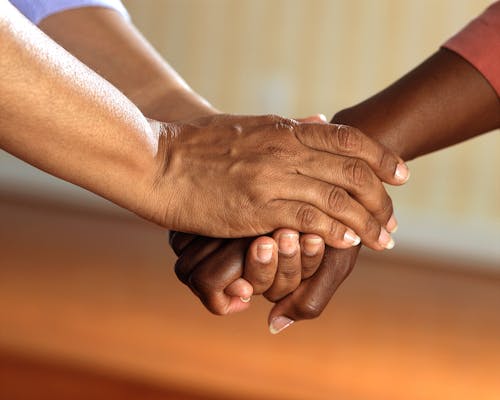 Roger Goodell was in town yesterday speaking to high school students and he said that whenever there is a new collective bargaining agreement the NFL is going to demand testing for HGH. The old way to test for HGH is with a blood test. What is the union going to say about this? How are you going to feel about this?
"I mean you want to do whatever you have to do to make sure there's not a competitive edge in the sport. You know blood tests? I don't know. They've been crying for a blood test for the longest [time] and I think that's too intrusive. There's other ways and other methods I think to go about testing for it. You know he didn't stop crying about blood tests and HGH. He needs to try to get a [collecting bargaining] deal done. That's what he needs to do. He's been on the crusade about HGH, but he needs to be on a crusade about getting these owners together and trying to work out a deal. He's to me is just….he's a joke. He's a joke because every time I look he's talking about performance enhancements instead of trying to figure out a way to make sure football is played in August."
Would you tell Roger Goodell if you saw him that he is a "joke" according to your own words?
"Yeah I mean he's no kin to me . He's grown man and I'm a grown man, but you know we're walking around and he's talking about performance enhancements and keeping the sport clean, which is a big thing, but I think right now you know the fans don't want to hear about that. That's the last thing they want to hear about. They want to hear about what are you doing as a commissioner to get both sides together to try to work out a deal and you're going around and you're talking about other things as opposed to putting together two sides and trying to work out a deal."
What are you hearing about the April 6th court date? Is the lockout going to end? Is there going to be something for the players or is the lockout going to continue to keep going?
"They've been very hush on this one. There hasn't been any leaks. That's kind of funny because usually there's something leaked out there about whether it's one way or the other, but they've been very hush on this. You know I think both sides just want this thing to kind of come to an end. As a player I just hope the judge rules in our favor and we're allowed to go back into the building and practice so you never know. You see what happens and you move on from that, but whatever the case may be you know if they rule in our favor that' great, if they don't we just have to keep pushing it and try to get back on the field as quickly as possible."
Do you remember how many times you were drug tested last year?
"Man I tell you the NFL has one of the most strenuous testing regiments in all of sports. I mean I was tested for any-and-everything more than ten times. Yeah I can remember in previous years where every week it seemed like I came in and I was being tested so it's kind of hard to get by and try to pull something off someone as far as…that's the thing is you go to a guy ten times and try to draw blood out of him. No. You know that's something…this is a guy that… he is just doing it because it's great to say. Other sports have been caught in this big whirlwind about performance enhancements mainly baseball and I think football has been one of those sports you know there's a possibility someone is cheating because guys have been caught, but as far as the norm, it's not the norm. You know football has one of the best defined [drug testing systems]. The Olympics has one of the best testing systems and they do their due diligence and make sure guys are not getting that competitive edge when it comes to the game of football."
Joe Flacco is pretty vocal that he wants a new contract in the middle of his current contract. Is he overacting a little bit to criticism after his play lead to the firing of Jim Zorn? We always want him to be more vocal. Is this Flacco being more vocal?
"I read it [Joe Flacco's quotes]. Yeah I read his quotes. You know you never get in the middle of a player and his money. I think Joe [Flacco] has proven that he is worth a new contract. When they're going to do it? I don't know. But if you look at the history: you go back to Terrell Suggs…you know Ray Lewis, Chris McAlister, Haloti Ngata. The Ravens just don't…they're not in a business of doing deals before the deal is up. That's just their history. Now I've always said and I think I said this to a couple of people I thought the only person they would do it to and they would make an exception for is the quarterback and I still believe that. You just don't let quarterbacks hit the market, especially not a talent like Joe [Flacco]. Hopefully they find a way to work out a deal. It's going to be hard because of the lockout and you know you have the best, the most dominating player, on the defensive side of football, in all of football, his contract is up as well. You gotta get a deal done with Haloti [Ngata]. Yhen we got a lot of free agents too as well so you know his day will come. I hope he does get a new contract before the last year of his contract comes up."