Deron Williams and the Streaking Nets Look to Remain Hot Against Chicago, Continue Climbing Eastern Conference Standings
Talk about a trade that's paid immediate dividends. Since trading for All Star point guard Deron Williams, the New Jersey Nets  suddenly look like, well, a professional basketball team. The Nets  have won five in a row heading into tonight's contest against the Chicago Bulls, and believe it or not, have battled back to a place where making the playoffs is now a possibility. A long shot, sure, but the Nets are now just 5 1/2 games out of the No. 8 seed in the Eastern Conference with 17 games still to play in the regular season. Though he's been battling a nagging wrist injury and has missed two games recently following the birth of his fourth child, Williams has every intention of playing through pain and leading the Nets on a late-season push towards a potential playoff berth.Williams joined The Dan Patrick Show to talk about the birth of his new child, his game-winner against the Celtics on Monday night, the closer's mentality that all great players have at the end of games, if he thinks the Nets can remain hot and make a push towards the playoffs, the toughest team he's played against this year either in New Jersey or Utah, how he's getting used to switching who his chief rivals are following a move from the Western to Eastern conference, whether he thinks he'll remain with the Nets beyond this season, if he's had a chance to talk to Jay-Z yet, how he heard about his trade from Chris Broussard on television, how he's not resentful about how his tenure in Utah ended, and if there's nothing more to the end of his relationship with Jazz and Jerry Sloan than has already been discussed.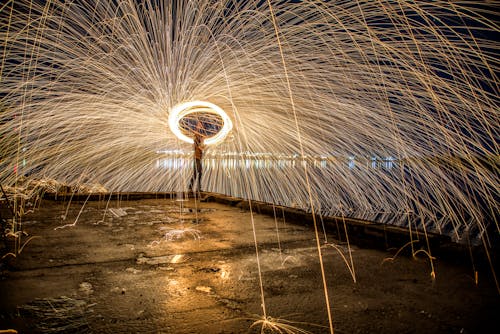 On what it's like being away from his growing family for an extended period of time while he settles in with his new team in New Jersey:
"I don't know, this is my first time so it's tough."
If there were a shot clock on him while changing a diaper, how long would it need to be:
"I'm fast man. I change a lot of diapers in my life."
On his game-winner against the Celtics the other night, and if that's how Avery Johnson drew it up in the huddle:
"I mean, it wasn't necessarily for a 3. The play was for me to catch it off the in-bounds, come off a pick-and-roll and have the whole side cleared out. But there were eight seconds left on the clock, and me and Jordan Farmar were talking about it, and I said 'I'm probably going to pull up for a 3. And that's what I did."
On having a killer instinct or mentality at the end of games, and if he craves having the ball in his hands in crunch time to make those types of plays:
"I think so. I think all the best players in this league, they want the ball in their hands to make a play. Whether it's a shot or, you know, I've made a lot of game-winning passes because I have a lot of confidence in my teammates. I think you've just got to want the ball in your hands to make a play, period, at the end of the game."
If he thinks the Nets can stay hot and make a push towards the playoffs:
"It's going to be tough. It's not going to be a cakewalk and we're going to need some help from Indiana and Charlotte, but we're right there. We're not too many games back. We do have some tough games ahead of  us, but it's a good test to see where we're really at."
On the toughest team he feels he's played against — either in Utah or New Jersey:
"I'd say San Antonio. They just know how to manage, they know how to play and they  know how to win. They're just consistent. So consistent."
On switching conferences and how that alters who his chief rivals are on a consistent basis:
"Well that's why I say you've got to switch your hatred. I've got to switch my hatred from the Lakers, the Spurs, now I've got to switch it to the Bulls, the Celtics. So it's different."
If he plans on staying in New Jersey beyond the 2010-2011 season:
"I don't know. I can't tell anything until the CBA is decided. In reality, I still have two more years on my contract. I can't sign an extension until I opt out; I can't opt out until after next year. So there's really nothing to talk about. Because there's nothing saying that I'm going to opt out."
On Avery Johnson making it sound like he'll likely be back with the Nets into the future:
"Well they're doing everything possible to get me to stay here and I'm enjoying my time here so far. I think the organization is great. The players are great and the coaching staff is great. I'm having a lot of fun."
If he's had the chance to talk Jay-Z yet:
"Yeah I've talked to him a couple of times. He just let me know how excited he was to have me on board and have me on the team. And he looks forward to the future of the Nets, especially with the move to Brooklyn."
On who told him that he was being traded from Utah to New Jersey:
"I think it was Chris Broussard that told me."
Wait, he found out he got traded while watching ESPN?
"Yeah, I was just watching T.V."
Whether he was offended that he found out that way:
"No, not at all man. It's a business. That's how it goes sometimes. They called me it. It was like two minutes later. He didn't say the trade was done; he said it was almost done, almost finalized. So I put a call into my agent and he didn't know anything about it. Than our owner called me and informed me. So that's how I found it."
If he could quickly clear up what happened with him and Jerry Sloan:
"I'm done clearing it up. People are going to think what they want. People want controversy. I've said it, he's said it, so I don't know what else people want clarification from. We've had arguments over the years, this wasn't worse than any of them. And that's all that was. He decided to step down, but I don't think that was because of me. I never informed anybody that he needed to step down or it was me or him or anything of that nature."
Is Derek Rose the MVP?
"Right now, yeah, I think so. I think so."