David Wright "I think consistency is the big word of the spring for me."
by Steven Cuce
It's a new season for the New York Mets with a heavy emphasis on the word "new". The Metropolitans have a new manager leading the troops in Terry Collins as New York's front office continues to have a black cloud looming over the organization due to the Madoff scandal. Despite the constant fodder of what will be the future of the Mets organization, along with who will be owning the team besides the Wilpons, the clubhouse remains optimistic. The face of the Mets organization, David Wright, is looking forward to a big year. He can't stress enough the amount of "energy" that new manager, Terry Collins, has brought to the table. Wright claims that Collins has been at Mets camp dating back before Super Bowl weekend, getting the team going for those who showed up early.Wright has been working on staying "consistent" this spring by trying to get comfortable at the plate in all possible situations, particularly when falling behind in the count. In back-to-back seasons, Wright has watched his team lose 83 games or more and that is something he could have never envisioned when he became a mainstay in Queens during the season. Number five feels that if Carlos Beltran, Jason Bay, and Jose Reyes all stay healthy the Mets could have a big year offensively. It's just a matter of the pitching staff staying afloat while Johan Santana gets back to full health. Although the expectations outside of the Mets clubhouse is that of the team having no shot at the postseason, Wright and crew, believe that anything is possible with a fresh start this season.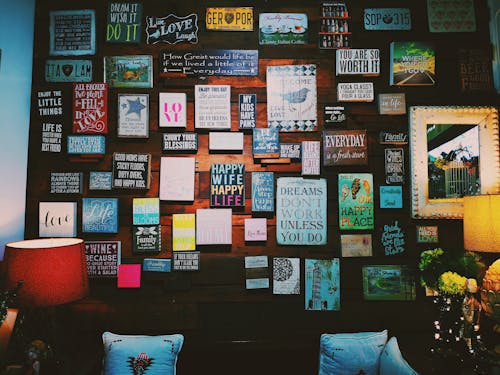 David Wright joined WFAN in New York with Mike Francesa to discuss if this year's spring training is any different with Terry Collins, does it feel like expectations have changed this year for the team and himself, if he's worried that the Mets ownership is under economic restraint, did he think he played well last season and is there anything he has been spending extra time on this spring.
Has spring training seemed very different with the way new manager Terry Collins is running things?
"Different? I think whether it's been…I played for Art Howe, obviously Willie [Randolph], Jerry [Manuel], and now Terry [Collins]. You know I think each manager has brought something different to the table. I think with Terry you get a lot of that passion, a lot of that enthusiasm. I mean I was down near [spring training] a few days before the Super Bowl and he was kind of running the early camp. You know even then with the energy and enthusiasm that he brought when spring training hadn't even started you know kind of showed me something. It got me excited about spring training and it's been good. I think that he's a good mix between a disciplinarian and a guy that really expects the most of out his players to go out there and play hard, play the right way, but also his door is always open. He's always laughing, joking, having a good time, putting together these spring training bowling leagues, so I think so far he's done a tremendous job of getting kind of that mix."
Does it feel like expectations have changed this year for the team and yourself?
"You know that's kind of the funny thing cause that's kind of the question. You know been a popular question in the clubhouse with the reporters asking and it's funny because the outside opinions, the expectations that are put on us from the outside  are not the same expectations that we have for ourselves. You know whether it's Sandy [Alderson] up-top or whether it's Terry or the players. We surround ourselves with people that believe in this team. There's no question that we believe in each other. If we got out there and we're healthy…We have some guys particularly our starting pitchers that have tremendous upside. The only thing is they have to stay healthy. I think offensively we are going to score a lot of runs. I definitely think the expectations inside the clubhouse are a lot different than the expectations outside the clubhouse. Those are the type of guys that you want to surround yourself with. You know it's not just talking for the sake of talking. It's a true belief around here that we can sneak up and surprise some people and go out there and have a great year."
Does it worry you that the team is under economic restraint? Do you take that into account for the future or do you just go about business as usual?
"I think the way to solve that is that if we get off to a good start and we go out there and play the way I think we are going to. The way that I think we are capable of. That kind of forces the front office's or whomever's hand to make sure we go out there and try to win. To answer your question: I have no idea what the future holds. I'd love to obviously go out there and have the ability to make a move when we are in contention come the All-Star break or the trade deadline or wherever, but who knows. Like I said before I don't understand a lot of the economics of the financial situation of what's going on. You know I'm trying to go out there and figure out how to beat Josh Johnson."
Did you think you played well last season?
"As you know it's tough to put individually your season into perspective when you're playing out the season in September. I mean that's not what New York baseball is all about. That's not what the New York fans want. That's not what the organization wants. It's so tough to grade yourself individually when you know in September that you're mathematically out of the playoffs. That's no fun and that's not something I want to do again. I mean there were times where I thought I played well. There were times where I need to step up my game and play better. There's no question about that. I think that consistency has been the word so far this spring. I want to obviously have those weeks or that month where I get real hot, where the ball looks big coming in, but on the flip side I kind of want to keep those slumps and cold streaks kind of at a minimum and when I do get cold try to hop out of that a little quicker than I did last year, so I think consistency is the big word of the spring for me."
Is there anything you have been spending extra time on this spring?
"I mean I've been trying to keep everything a little more simple than I've had in the past. In the past offensively I think I've had a little too much of kind of moving parts and too many things to kind of go wrong, so a big thing has been just kind of simplifying my swing, simplifying my set-up so that if something does go wrong it's a little easier to fix because you don't have as many moving parts. That and really trying to take some decent pitches even forces myself to hit behind in the count just so I feel a little more comfortable doing that this year. Obviously it's tough and frustrating to go out there and allow the pitcher to get ahead of you knowing that you're taking pitches, but I think it's going to be good for me in the long run. I think it's going to give me a little more experience hitting behind in the count once the season starts."