David Vobora On NFL Drug Testing: "You're guilty until proven innocent rather than innocent until proven guilty."
St. Louis Rams linebacker David Vobora was recently awarded $5.4 million dollars in his lawsuit of suing a Florida supplements maker. As significant as the financial remuneration was, Vobora is equally relieved to finally have his and his family's reputation restored.  Vobora allegedly used a Florida company's "Ultimate Sports Spray," in June of without knowing it contained methyltestosterone. Methyltestosterone is a banned substance that showed up in an NFL drug test. The Florida supplements maker gave him a contaminated supplement that led to his four-game suspension in for violating the NFL's drug policy for a banned substance.The unusual part of this unfortunate story is the fact that Vobora tells us in the following interview that he called the NFL hotline to make sure this substance was okay by league standards and he was assured there was nothing that could trigger a positive test. It was a risk Vobora wishes he never took, but at least he stuck through with his lawsuit and won the money back he rightfully deserved. Let's give his agent, Marc Lillibridge, some credit as well for pushing as well as giving Vobora the confidence to go through the process every step of the way. He'll never be able to get those four games back from the season, but for a player who's original contract was a 3-year deal for $1.75 million the $5.4 million dollars in the lawsuit isn't too shabby.David Vobora joined ESPN 101 in St.Louis with Brian Stull and Howard Balzer to discuss his commitment with going through the court process and suing the Florida supplements maker to prove he was innocent regarding a drug suspension that cost him four regular season games, the importance of having the supplement he failed his drug test for still available in drug stores for his case, the long process of winning the drug suit of his suspension and the disreputable Florida supplements company that he bought supplements from that caused him to fail a drug test without even knowing it.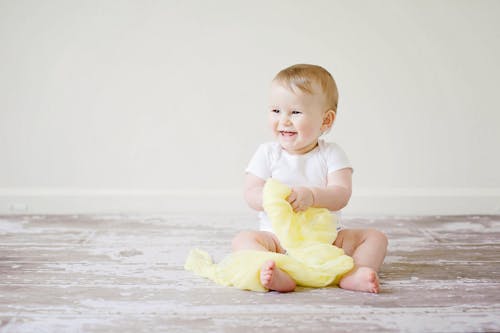 What was the key element that enabled you to have that commitment and resolve to go through with going through the courts to prove to the NFL you were innocent of your failed drug test?
"I didn't do it [laughs] to simply put it. When you know you didn't take anything to jeopardize what you worked so hard and so hard to get to. I think there is just a passion. Anyone that knows me and any of my teammates they can contest the fact that I definitely follow through with my word and I'll put in the hard work and I stand by it and that's my stance, so it's similarly so. I definitely took a vow to see this through and my league did an awesome job as well as my agent helping me get to the point to where I had an opportunity to prove my innocence."
How important was it to have the supplement still available so you could be tested for it? Some other guys want to get tested, but the fact is whatever they were taking they don't have available any longer?
"Right that's huge. That's definitely the key factor. As soon as I got the letter saying I failed the test I couldn't even pronounce what I failed for. My agent did a great job in saying 'Hey lock everything in your locker. Bag it all up and we're sending it to a credible lab that we can find here in the United States.' We did that. It was a painstaking process to find out where did this come from? How did this happen? They actually proved hey it was in this supplement and there was enough of it left to show that it is exactly matched what was in my urinalysis. Therefore it was conclusive."
Take us through that process for the folks who aren't aware and my memory is a little fuzzy. When you got the letter that said you were suspended for for 4 games and when you came back I remember you taking us through the process. Share the whole experience before this whole thing went bad?
"Yeah I pride myself on being meticulous and if I'm going to do it I'm going to do it well. When I got the supplements and talked to some other guys who had taken it and picked their brains about it first and foremost and then went to the internet and did some research on different stuff that was in it called 'deer antler velvet.' What are the pros and cons of this? What is this cutting edge idea of why they are using it in products? I researched it on my own and to take it a step further, to take the correct steps, I made sure and called the NFL hotline, which the NFL provides us as sort of a way to quiz them on what exactly is on it and what products we are taking and what could possibly be in them? I had them check it out and they actually got back to me twice and talked about it and unfortunately even though they said there is nothing in here that would technically trigger a positive test, but you take it at your own risk and that's the mask they have to hide behind. Therefore I wound up with the four game suspension and that was an extremely hard pill to swallow and going forward that helped keep me motivated to prove and really clear my name in this whole deal."
There's really not a whole lot that can be done when you have disreputable company?
"It's a hairy…I would definitely call it a 'grey area,' in this whole deal. Supplements period. Maybe there is a smaller company that using a large company's manufacturing plant and they leak it out for a month and some of those mixers are used on one product that may have banned substances on the terms of the NFL, but it may not be banned for selling at GNC. There's some of that grey area. Again, the FDA regulations differ. We could go on about all this hearsay, but the truth of it is you're guilty until proven innocent rather than innocent until proven guilty. It's an unfortunate tale I had to live through and my family had to live through, but the important thing here is that it ultimately turned and was proven and righted."