David Beckham Loves L.A., but Won't Decide on Future until Assessing his Physical Health after MLS Playoffs
David Beckham is inarguably one of the most popular athletes in the world, even if he's no longer much of a force to be reckoned with on the playing field. At points of his career he has been tabbed as one of the greatest soccer players ever; he has been a captain of England's National Team that has won multiple Premiership League Championships; now, in the twilight of his career, Beckham is now trying to lead the Los Angeles Galaxy to their first ever MLS Cup title since his arrival.Last Thursday, Beckham helped the Galaxy knock the Red Bulls out of the playoffs. He created two scoring chances. The first was a Mike Magee header coming from his beautiful corner kick; the second, a Landon Donovan penalty kick. Los Angeles fought their way back in a grueling 2-1 triumph at the Home Depot Center to advance to its third consecutive Western Conference finals match.David Beckham joined Fox Sports Radio with Petros and Money to discuss how an MLS playoff game stacks up against a UEFA Champions League playoff game in terms of pressure, Landon Donovan's penalty kick goal snapping him out of his goal scoring funk, how his body is holding up physically after a grueling playoff match against New York, his future with the Galaxy and playing in the EPL [English Premier League] during the off-season.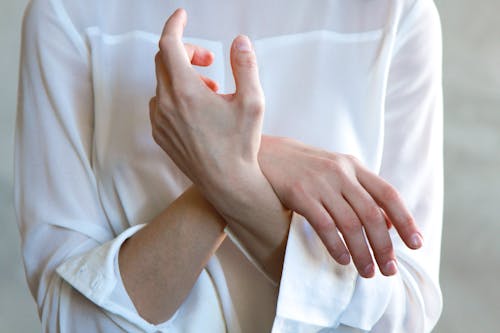 How does a first round match in the MLS against New York stack up to the UEFA Champions League or to a World Cup contest?
"Yeah obviously last night is a great game to be involved in. I am sure it wasn't as great for New York. They lost, but to be involved in a game like that as intense as that as physical as that is what you want as a professional, so it was a great game to be involved in last night. Compared to all leagues around the world you are playing in a playoff game. It doesn't come any more important than that in this league, so it is exciting for every player and myself even more so."
When Landon Donovan made that penalty kick against the Red Bulls does that loosen someone up a little bit and get them to play better? Similar to in basketball when a player is struggling and makes a couple of free throw shots:
"Without a doubt. I think all goal scorers are the same. If they don't score they [the media] talks about if they got a problem? People talk about their form. Landon – even though he hasn't had – he had the off game. He works hard for the team. That's the biggest thing. When he's having a tough game like most of our players they still work hard for the team. That's why we are in the position we are at the moment because we got players that…yeah don't play well in some games. I am one of those players that if I don't play well I still work hard for the team, so Landon continued to do that. It was great to see Landon get that goal [last night] because it can push him on and we need a player like him with his ability. We need a player like him going into this game on Sunday and hopefully the MLS Cup Finals. This is what we need. Landon is a proven goal scorer. He's done it his whole career and he's still young. He still does it week in and week out and he still scored a lot of goals this season. People talk about him not being on form. He's still one of the top goal scorers."
How is your body feeling? You were a little gimpy in the game against New York. How are you feeling?
"I am a bit sore today. I have to admit, but to be honest at 36-years-old I expect to wake up a little bit sore every morning, so yesterday and also last week they were both physical games. We expected that from New York and I think they expected it from us as well. You know the New York and LA rivalries is still there and it's great. It's great to have a rivalry like that. Myself personally? Of course day after a game you are always a little bit sore, but I have to recover because this game coming up – it's a big game and they come around so quickly. Fortunately none of the players want it this quick, but it could be a good thing. We have come off a good result. A good two-game win over New York and it could be a good thing for us."
How would you rate your experience in the United States? A lot of people are talking about it. What's in store for the future?
"I have loved it. I have loved every minute of it. I've been here and this is my 5th season. Everywhere I have gone and everywhere I have played I have always honored my contracts, which I have here. Right now I don't know what I am going to do at the end of the season because physically I need to see how I am. I need to see. Obviously there is a few things to look at. Is my family happy? Which they are. They love living here. We love living here. In the 5 years we have had great experiences as a family. Everyone has treated us so unbelievably well, but physically I still need to see where I am at the end of the season. Then I will decide. Everyone else is talking about it, but it is not on my mind at all. Right now we are in the playoffs. We are in a good position and then we'll see what happens."
What about the off-season of the MLS? Is that something that might see you return over the pond and play in the EPL [English Premier League]?
"Who knows? I have done it before and people have questioned my passion for playing for the Galaxy and things like that, but I have always said from the moment I did it – the only reason I am doing it – not because I don't like Los Angeles –  not because I don't like the Galaxy – not because I don't like playing in the MLS. It had nothing to do with that. The reason I went to the MLS was literally to play in the World Cup for England. Unfortunately, I got the injury along the way, but who knows? I think this year I am going to have to let my body repair because it was a year-and-half ago I ruptured the Achilles, so I still have a lot of effects with that. We will have to wait and see what December brings."