Darnell Dockett Unleashes on Albert Haynesworth and the Redskins
We may know far too much about the way Darnell Dockett looks in the shower, but you have to give him credit for never holding anything back. That unfortunately goes for UStream (I'm not linking to it, and no, I have not watched it). But it also goes for the way he plays on the field, the way he gets after it in the off-season and, most importantly to us, the way he speaks his mind on-air and through Twitter (that I can link to).I was considering starting this article talking about how defensive tackles are becoming the next wide receivers – attention whores that are all about themselves. I apologize to Dockett for even thinking that, because that's why he is so mad at  and totally unleashing on Albert Haynesworth. Haynesworth has given defensive tackles a bad name with his attitude over the year. Somehow, the same guy that cleated Andre Gurode's face and never got along with anyone, earned the richest contract for a defensive player in NFL history. Now he's sitting out and Dockett may be the guy who pays for that. Not if he can help it – because he plays and for the right reasons.
Darnell Dockett joined LaVar Arrington and Chad Dukes on  the Fan in Washington D.C. to destroy Albert Haynesworth and the Washington Redskins franchise.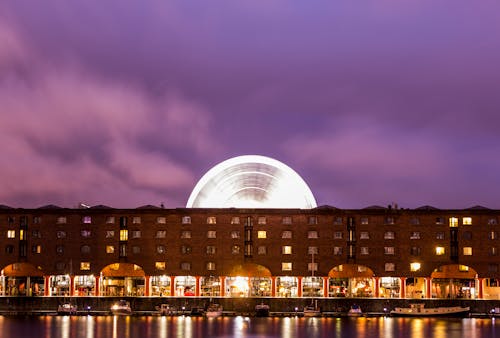 On Albert Haynesworth refusing to attend minicamp for the Redskins:
"I was kind of disappointed to see him not want to be a part of his team after he got that money. I feel that he's making it harder for guys like myself, guys like Kevin Williams, guys like Aubrayo Franklin in San Francisco, guys like Jay Ratliff in Dallas, these guys are going out balling every day showing up to OTAs that are not even mandatory. We've got to come and put down our work and show these teams that we want to get paid. Here you got a guy who is one of the highest paid defensive tackle in the league and he's not even showing up. You making it harder for us to get paid. Teams are looking like, 'Why should we pay this guy $50-60 million when this team just paid this guy $100 million and he's acting the way he's acting?' I just feel salty by it."
On the reason Haynesworth is sitting out:
"Like I told you earlier, I feel like, in this situation, if you got something against your coaches, the community, the ownership and anything else as far as that goes and you don't want to be a part of the team and you want to be traded, OK, cool. I can understand that for whatever it's worth. But, to not want to be a part of the team because you can't play the defense that you want to play, and they pay you all this money? I'm a football player. Let's let that be told. You can put me in any scheme. I'm going to find me a way to make me a play because that's what I do. You can put me in a , . Whatever you put me in, I'm going to make a play. That's just the way I am and I'm not going to complain about it… It's not about you. It's about trying to win championships. But, that team isn't used to winning anyway because they have a lot of guys that want to do their own thing anyway. For the highest paid player on the team to have that kind of attitude, that's cancer to a team."
On if he would ever consider playing for his hometown Redskins:
"There's a lot of things I don't like. There's a lot of things that I can't accept as far as being a leader. I've never seen an organization that will go out and lose a game on Sunday and throw a party on Sunday night after a loss and go out and party all week. I couldn't adapt to that. That's one of the reasons I could be a part of an organization like that… If we lose, we come back and return after a loss and we don't even want to go to the gas station. We don't want to show our faces nowhere. Winning means that much to us. I think a lot of guys on that team, winning doesn't mean anything. I think partying, getting paid. It's a big party. There's a lot of guys on that team. As far as certain things changing like that, I could see me playing. It would have to be a lot of things changing because I am a winner. I don't feel the need to play football and not want to win on Sundays."
On if he thinks Haynesworth is better than him:
"I think he's a dominant player when he wants to be. When he's got his mind right he can go out there and play for how many plays he can play in a row – for whatever that's worth. To sit there and say that he's better than me, my numbers don't lie. My numbers have been better than any defensive tackle that been playing in this game. And I've played with guys that are not even known in the NFL. I've never had 2-3 dominant defensive linemen playing next to me or linebackers or anything of that matter."
On Clinton Portis:
"I could never play with him… I've never played, since I've been in the NFL, with a guy that's selfish. I've never played with a guy that it's all about them. I've never played with a guy that doesn't practice. We don't do that in Arizona."
And on what he would do if a player told him to 'Shut up. I make more money than you.':
"I say, 'You're stealing.' Any real, true football player, the money matters, but it don't. When you are on that field, you want to be great.