Thad Matta Takes Time to Reflect on Return Trip to the Final Four
When he helped lead Ohio State to his first Final Four in 2007, Thad Matta admits he took little time out to actually enjoy the success. The Buckeyes are back there in 2012 and have a date with Kansas on Saturday, but their head coach says he'll do things differently this time, taking at least a moment to enjoy what the team has accomplished.
The group, with more veteran players, didn't make it to this point last year. Now this year's young squad is there after beating Cincinnati in the Sweet Sixteen and Syracuse in the Elite Eight. But Matta can't sit around and enjoy it too long, as his group already faced Kansas in the non-conference season and lost by 11 points. The rematch awaits. Thad Matta joined 1070 The Fan in Indianapolis with Dan Dakich to discuss Lenzelle Smith Jr.'s performance, Jared Sullinger battling back from foul trouble, his impressions of Kansas, taking a moment to enjoy the successful run and sharing his story about being handicapped by his leg.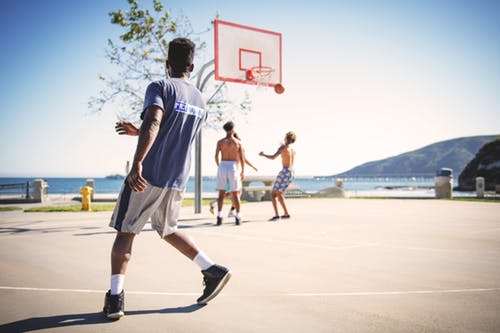 Lenzelle Smith Jr. had another big weekend. How much does he come up big for you guys in big moments?:
"He really did. The biggest thing with Lenzelle is just getting him to understand that job that he needs to do to help this team. I had a long talk with him a couple weeks ago about changing his mindset of every day he needs to ask himself what he needs to do to help this team win. When he does that, he's very, very effective. Quite honestly, he hit some big shots for us the other night." Jared Sullinger had the first-half foul trouble against Syracuse, but it looked like he played angry in the second half: "I think he did. He had the two fouls and had to sit the last 14 minutes of the first half. He was into the game on the sideline. That was probably the biggest thing. He was talking to guys in timeouts. He was very, very vocal from the bench, and that led me to believe his mind was where it needed to be. I've always said this about Jared, he likes the big games and I said at halftime to him, 'You should be well-rested now and we need a big half from you in the second half.'"
On going with a unique approach against Syracuse's zone in going inside more than relying on the 3:
"I think that was the one thing we tried to sell our guys. … We talked, from the time we beat Cincinnati after the game, we talked about the zone, we talked about the zone, we went to practice Saturday and talked about the zone. Right before tipoff I said, 'Hey fellas, the one thing we forgot to talk about is defense.' If we can guard these guys, that's what's going to win us the game. And I do think our defense was very effective."
What were your impressions of Kansas in the win over North Carolina?:
"We played them in early December and actually a couple guys, their starters, did what they did. But the difference was kind of the guys coming off the bench was what got us. They pose a lot of problems with their size. They've got guys that can make plays off the bounce. Once again, we're going to have be as sound as we possibly can. But the thing, the last three games, I think they're averaging 17 offensive rebounds a game, so we've got to come up with the first-time rebounds."
Isn't it strange how seasons work out? A more veteran team last year doesn't make the Final Four and this one does:
"We were talking about it last night as a staff. We're going to the Final Four with one senior. It's funny, we get upset two years ago in the Sweet Sixteen by Tennessee and William Buford is the only player on the team that played in that game. I'm proud of these guys."
On enjoying victories for one night, reflecting and moving on:
"People don't understand that, as a coach, you have to decompress after a game. You need time alone. You need to sit down and kind of go through your mind of what worked, what didn't work. The next opponent, that's going to come. That's the one thing that I kind of want to do is enjoy this a little bit. I probably didn't do it a few years ago when we went to the Final Four. It was just like, on to the next thing. But taking a deep breath and saying, 'This team has accomplished a lot.' As I told the team … I said, 'Hey, we're going to take this week and we're going to get better. We've got to be a better basketball team on Saturday night than we were last Saturday.'"
What made you come out and tell the story about your leg?:
"My wife kind of talked me into it from the standpoint of letting people know that have a disability that you can go on and do things. … I didn't want to do it and I told him no several times. … I'm kind of glad I did it because it let's people know that have a disability that hey, they can go on and do things in life. If one person's helped by it, I'm happy."