Cole Hamels certainly did his part to add to the budding rivalry between the Philadelphia Phillies and the Washington Nationals when he plunked Bryce Harper last year. Hamels views the Nationals as the team that knocked the Phillies off their NL East pedestal. It should be a fun storyline to continue watching with the MLB season right around the corner. Cole Hamels joined WIP in Philadelphia with Angelo Cataldi to discuss pitch speeds and velocities, his rotation-mate Roy Halladay, Halladay saying that Hamels has earned the opening-day starting nod and the budding rivalry with the Washington Nationals.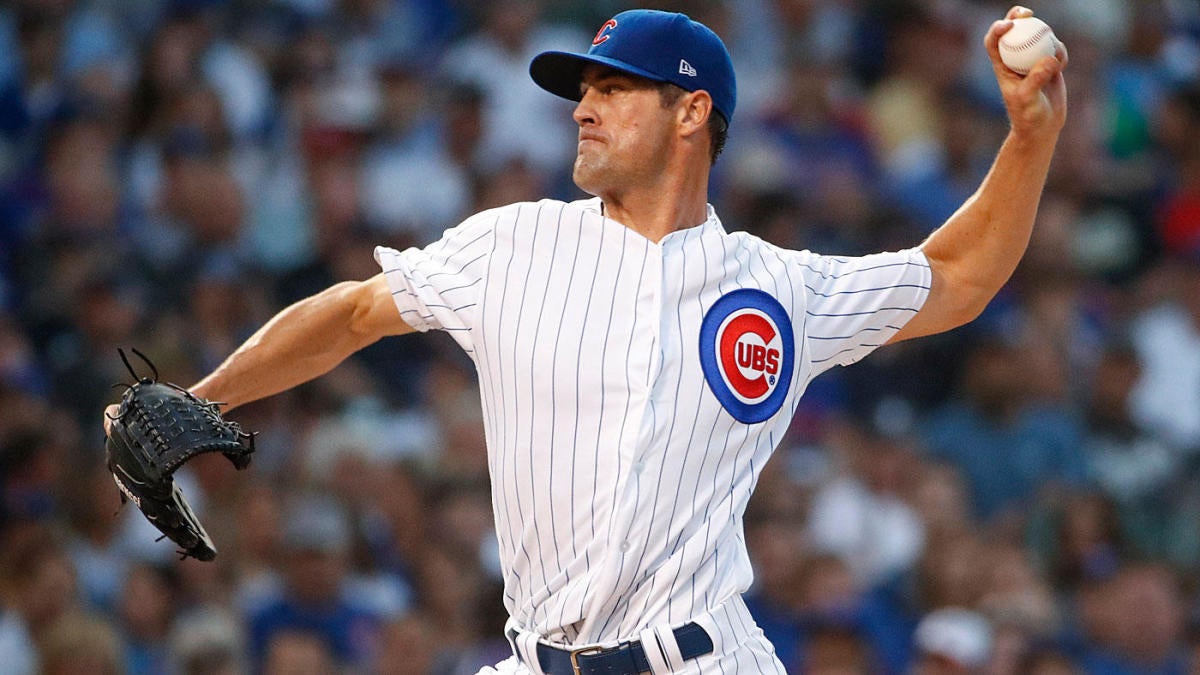 How cognizant are you of the velocity of your pitches?
"Here they purposely don't have a radar gun, so it's tough. … I know we all [glance up at the reading during games]. A lot of times, when you're starting the game, you just want to know where you're at. And then, based on where you're throwing your fastball, you want to know where your other pitch velocities are because you need to know there has to be a differential between your pitches, just to keep guys off-balance. … If you don't have any differential between the speeds, guys are going to be able to hit anything, no matter what type of pitch it's going to be."
If you're up and throwing your fastball 94 or 95 mph, is that an automatic sign that you're going to have a better day than if you're at 92?
"Sometimes it depends because sometimes when you're at a higher velocity than you're normally accustomed to, you're obviously feeling really good, first and foremost. But at the same time, when you're feeling good, sometimes it's hard to actually hit your spots, opposed to when you're throwing a little bit less. You're just more focused on hitting your spots, because you know the velocity is not there to throw it by a guy."
So if you had your choice, would you actually be throwing with less velocity and hitting your spots?
"It's way more effective. I know 95 looks good, but it can get hit a little bit further."
With regard to Roy Halladay throwing in the upper 80s, then, is that a big deal?
"I don't think so in spring training. … You go from the offseason, where we do work out, but you don't have that adrenaline rush and then you're not working out every day. Then you get in spring training, you're working out every day. … You're going to hit a period where your body is just sore, you're a little bit slower. … Once the season starts, it's also when you get that adrenaline rush again, and you're back to normal."
What was your reaction when he said you had earned the right to be the opening-day starter?
"I guess shocked. He is, he's one of the best pitchers ever since I started to play the game. … To be as good as he's been, for as long as he's been, is something that's very hard to do. You have a ton of respect for him. … You're just kind of in awe and in shock that a guy sees you that way. We have a great, friendly relationship, and just knowing that we've been able to build something over time, it's going to last forever."
Do you enjoy what seems to be a budding rivalry with the Washington Nationals?
"Anytime you get to play a team that's super competitive – and they are, they're hitting their stride — nobody wants to be knocked off the pedestal. And I think we look at it that way. We obviously were doing great for the past five years, winning it. Their team has kind of grown and gotten better and better and they knocked us off, so we want to get it back. When you have the fans that are involved, that's the best."
Do you ever look back at the deal you took with Philadelphia and think about what might have been if you had explored free agency?
"I guess you control your own destiny, so I kind of know what I would've done or what would've happened, but I know at the same time it does become kind of stressful. New is great and it's fun, but at the same time, you want to know what you're getting into. … You don't really get to know a team or an organization as well as playing for one. … I love everything that the Phillies organization represents, the way that the fans have been in the ballpark."