Charles Barkley On A Lot Of Things
 by Tas Melas
Charles is finally in charge… of his golf game that is.  The man has been known to have the ugliest golf swing ever caught on tape, and I wouldn't argue that.  He has made a change though – through the help of Tiger Woods' coach, Charles is now decent.  That was the biggest thing that took me aback from this interview.  I mean, that swing… geesh.  The quotes below are regarding the sport that he knows and loves so much but he gets in to baseball, golf, college ball, etcetera.  The most hard hitting issue Charles runs with is the lack of polished players in today's NBA.  From the casual fan's perspective, it's easy to dismiss this notion, but Charles brings up some fantastic points which sound simple, but have some truth engrained within them.  Charles Barkley joined Mike Francesa on WFAN in New Yorkto offer his playoff predictions, the only threat for the Lakers in the West, and what is wrong with today's NBA.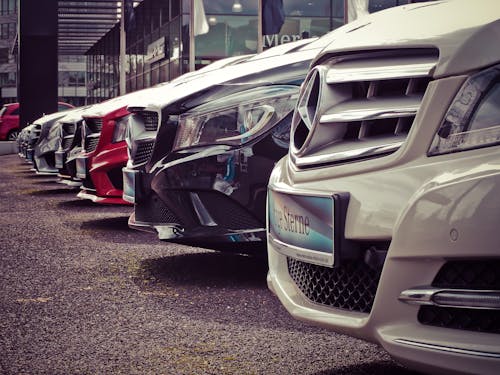 Who LA has to worry about in the Western Conference:
"The one team that the Lakers got to worry about is Utah 'cause they're the deepest team top to bottom.  They got a bunch of big guys, they got a bunch of little guys… They gave the Lakers all they could handle last year."
On why the NBA's level of play has declined:
"This level of basketball in the NBA today is a joke.  I love the NBA and I hate to say that but the level of basketball in the NBA today is just a flat out joke… The problem is the kids aren't staying in college long enough to be honest with you, we're getting a lot of players in the NBA that are very talented, but they have no idea how to play basketball.  When you in high school and you're a stud, you're just better and bigger than everybody else.  You used to go to college and learn how to play basketball, now they're cutting out the middle man… I think it's hurt the game to be honest with you." Charles Barkley on the trouble with big men today in the NBA, his finals prediction, and the full interview after the jump.
On why big men are suffering in particular:
"The big men are the ones who are struggling.  People talk about Kwame Brown, Patrick O'Bryant, Greg Oden, 'cause the guards tend to do better, like a Derrick Rose, and I think it's very simple why – because those guys were 7 feet tall in high school.  The reason they averaged 30 points a game, not because they were excellent, they were just 7 feet tall in high school.  What happens is when they get to play against other guys that are 7-feet tall it's like, 'You mean, there are other 7-footers in the world?'  And, they can't dunk every basket, and they didn't go to college to learn how to do that."
His NBA Finals Prediction:
"I think the Lakers win it.  They got better depth, I think they're not gonna let LeBron dominate 4 games out of 7.  I think Kobe Bryant, as much as I love LeBron, he's the second best player in the NBA.  Kobe Bryant is on a mission.  I think he was really hurt by what happened in the Finals last year and I think he's on a mission this year.  Right now, I think it is gonna be Cleveland and the Lakers and the Lakers are gonna win it."