Chad Ochocinco Feels It Will Be Impossible To Start NFL Season On Time, Threatens He's Going To Whoop Marvin Lewis's Ass
by Steven Cuce
The man needs no introduction. Our radio pals from The 2 Live Stews recently spent some time with number eight-five and let me just tell you this was quite an explosive interview from an athlete who is supposed to be laying low during the NFL work stoppage. Chad Ochocinco is always a must listen in sports radio land and I'm starting to believe he's morphing into the Charles Barkley of the NFL.In the latest installment of the Ochocinco chronicles he gives us his thoughts on a multitude of topics. He's not afraid to tell it like it is in terms of his relationship with Marvin Lewis, his future in Cincinnati, his thoughts of when the NFL lockout will be over, his unbelievable workouts with Terrelle Pryor, and Carson Palmer calling it quits for his NFL career. We also have the pleasure of finding out that his super agent, Drew Rosenhaus, is a heck of a lot more athletic then we all may have thought along with Plaxico Burress being ready to play this upcoming season. Without further adieu: Here's Ochocinco.Chad Ochocinco joined 790 The Zone in Atlanta with The 2 Live Stews to discuss the inside scoop on Terrell Owens's knee injury, being back with the Cincinnati Bengals this year, the NFL lockout ending, Carson Palmer being done, his thoughts on Marvin Lewis, his workouts with Terrelle Pryor, Drew Rosenhaus working out with him in the off-season and the future of Plaxico Burress in the NFL.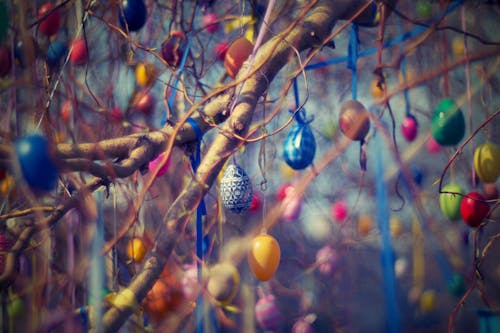 We know you know the inside scoop. How did T.O. mess up that knee?
"It was news to me when I heard it. I'm not sure. Has he confirmed it yet? I don't really know if it even happened because you know how sources are until Terrell calls my phone and says this is what happened you know so-on and so-fourth. I haven't heard from him. I wish him well if it did happen. Other then that that's it. That's all I know boss."
Are you going to be back with the Cincinnati Bengals this year? What is the deal with the lockout? When are we getting back to playing football?
"You know what I'm not sure. First off as far as the lockout goes I have no idea. I have no idea when we'll be back. I try to put people into perspective on how difficult this situation is. You have to think about let's take an agent and an owner and a players and let's say for instance his contract is up. Think about the tug and pull it's going to take for those three to come to an agreement on a simple contract with one person? So now you take 32 owners with 32 different views and 32 different egos. They have their point of view. Our union that represents us as players has our point of view and there's so much tug and pull back-and-fourth it's no way we are going to start on time. It's impossible and if we did start on time we are going to take the bad end of the stick, which is probably going to happen anyway because we are the players and the owners always will get the leverage and that's the way it goes. As far as going back to the Bengals it doesn't matter where I am at. People can say whatever they want. Whereever I am I'm going to make it happen. They always say 'the grass ain't green on the other side.' My damn grass has been brown for a long time."
Is Carson Palmer done? Is he playing?
"I haven't talked to him, but he's not playing. He's not playing. When someone goes out of character like that, especially a white guy with red hair that grows a random beard? When he says he's going to do something he's going to do it. He's not playing."
What are your thoughts on Marvin Lewis because he's taken some shots at you too? Is that relationship repairable?
"I don't know. Hopefully Marvin is doing this maybe to help me out. Maybe he is trying to cause some friction between himself and me. Maybe he doesn't like me for real. He doesn't like me well I don't like him either. Maybe he's doing this to help the situation out. Maybe he's trying to do this to show Mike Brown I don't think I can coincide with Chad, but dammit I can't coincide with him either and if he really feels that way when I see him I'm going to whoop his ass."
Your thoughts after your workouts with Terrelle Pryor? Was he the real deal or were you trying to help a brother out?
"It's one thing you know about me. You've known me for a long time. You know how I am. I don't sugarcoat nothing. If you sorry, I am going to tell you that you are sorry. I'm going to tell you what you need to work on. Now if I see you in person and have a chance to work with you I'm going to tell you the truth and that's one thing I don't play. The dude can play football. The things you look for in a quarterback, those essentials, those tools, he has them. The arm strength. He has all of that. It's my first time throwing with Terrelle Pryor and the timing was phenomenal. I couldn't believe it. I couldn't believe it. ESPN and the media had me thinking he couldn't play quarterback at all. He was horrible. He has to move. He has to change positions. So I get out there and throw it and I'm thinking I'm going to see one thing and he comes out with the first ball and it almost hit me in my nose. I'm like 'wait a minute something ain't right.' This isn't what I heard, so I'm seeing for myself. With the right coaching and if this kid gets with the right coaching and the right team…the sky is the limit. That's all I can tell you."
What would say about your agent Drew Rosenhaus?
"That's probably the best agent out. Honestly. Period. You want an agent that's similar to you as a player. You want an agent to represent you that is just as hungry as you are when you touch the field and just as hungry about the business trying to get as much as he can for you and maybe a little bit more. He's good and you know what's really funny? When I train he trains. I never had an agent train with me. He actually trains with me when it comes to cardio[vascular] and running and doing stuff like that and it's cool man. It's really cool."
What kind of future do you see with Plaxico Burress?
"Man I have been training with Plaxico also. He looks like he is ready to play. It's one thing to be able to see somebody running routes in the air, but it doesn't take too long once you get inside an organized group to get the rhythm back. From what I saw he hasn't missed a beat. He hasn't missed a beat. We trained all of last week together he looks really good man, really good."