Cashman On Moving Jeter From Shortstop "We have no intention of moving Derek at this point. We're not talking about moving Derek."
Brian Cashman has sure found himself front-and-center this offseason when it comes to speaking his mind about the Yankees' front office decisions. The fireworks went off again yesterday morning for Cashman when answering a hypothetical question regarding Derek Jeter finishing out his new contract at shortstop at WFAN'S "Breakfast with a champion" event hosted by Mike Francesa.Cashman who regarded the question-and-answer session as just "hot-stove baseball talk" told the fan who asked the position question regarding Jeter, that maybe in the future he could see the Yankees captain moving out to centerfield. Take that to the presses! Derek Jeter to Centerfield was all over the newswire yesterday afternoon.This is not the first time the Yankees' general manager has stated his personal opinions on a multitude of New York's off-the-field decisions and it won't be his last. Other highlights have included Cashman being annoyed with Derek Jeter's agent, Casey Close, spouting off in a contract negotiation. Cashman told Close to take a hike and test the market if he felt he could get his client a better deal. Jeter was not happy about the negotiations going public to the media and he lamented those points at his press conference when he re-signed with the Yankees in December telling the media he never even considered leaving New York, not for one second.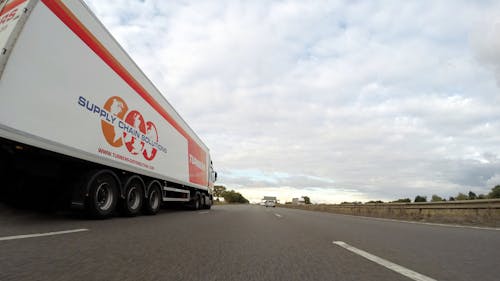 After getting stiffed by Cliff Lee in late November, Cashman did not want to give a closer over $7-million a year as Yankee ownership overruled him on that decision, thus signing former Rays closer, Rafael Soriano to a three-year, $35-million dollar contract. It's been a loud-and-vociferous offseason for the man known as "Cash" who's not afraid to let everyone know what he is thinking. We'll see if he's back to run the Bronx Bombers after his contract is up in Brian Cashman joined ESPN New York on the Michael Kay Show to discuss his comments at a WFAN event yesterday morning where he claimed Derek Jeter wouldn't finish his new contract at shortstop, does he think Derek Jeter will finish his 4-year contract at shortstop, why did he come out and emphatically say he was against signing Rafael Soriano during his press conference, did coming out and saying he was against the Soriano signing anger ownership and does he feel he can't flex his "GM muscles" because he's got more money to work with than any other organization in baseball.
You said today that you didn't think it was likely that Derek Jeter would finish out his new contract at shortstop right? Are you quoted accurately?
"Well essentially we had a breakfast this morning at the Hard Rock Cafe, so little plug there for Hard Rock. At the end there was a question-and-answer with the audience and it was an intimate breakfast not a press conference or public forum or declaring any Yankee for news per say, but one of the questions that came out of the many different ones was: "Do you think he'll [Derek Jeter] finish out his career as the shortstop?" We signed him [Derek Jeter] as the shortstop was my response. You know that's not something we have to deal with at this time. You know Mike Francesa had talked to me then about the possibility of Alex [Rodriquez] going from third-to-DH [Designated Hitter] then move Jeter [Derek] from short-to-third and then my response to that was:"Well back in 1995, we had you know Wade Boggs at third and we had Donny [Mattingly] at first. Don obviously had the bad back by that point. I kind of believe in having power in the corner of the infield side, so in 1996 it wasn't a coincidence when we got Tino [Martinez] over here. It really jumped our opportunity to win and it helped propel us to a World Series. So what I said was if that day ever did come basically I thought that we'd probably more athletically look at the transition to the outfield." That was it. It was just a baseball chat. You know, but then somebody sits there in the back with a twitter account and sends a zing and then it's got everybody in a tizzy. We have no intention of moving Derek at this point and we're not talking about moving Derek at this point, but that was the flow of the conversation. It's just baseball chat. You know nothing more than hot stove. No big deal, but you know that's the danger of and I think anybody who's out there as a listener is when you do the text messaging, sometimes you can misunderstand somebody when they're texting back-and-forth to you. You kind of impose a certain emotional attachment to a certain word and you misunderstand it and then by the time you get on the phone the clarification of it you know. When you twitter you lose a lot of the context of where things are taking place or the same with texting, so it wasn't a big issue, but anyway thanks for giving me an opportunity to not make it a big issue."
Do you think Derek Jeter will finish his 4-year contract at shortstop?
"You know it's hard to say. I know he's gonna work his tail off. He intends to play short for as long as he can play short. We signed him to a four-year deal. We signed him to be our shortstop and obviously I've dealt with this on the front end of this aspect. I was not going to deal in that negotiation and people will ask me if we talked about it in the negotiation? We didn't because it's not something I have to deal with right now. I mean he hasn't voted himself off the island, so why do you have to deal with you know it's not like with Mo [Mariano Rivera] I didn't talk with Mo about "Hey would you be willing to pitch the sixth or seventh inning by the second year of your two-year deal if you can't close anymore?" If you're not in the position to talk about it then why even have those type of discussions? So no it's not something we're talking about, but when somebody asks a question in that type of informal setting then I have no problem answering the question. But just don't have everyone else around us overreact to it. That's all."
In the Rafael Soriano press conference you were very,very honest with the media. Why did you come out that day and emphatically say you were against signing Soriano? Then in Sunday's New York Daily News Bill Madden is saying how you rather be a General Manager of a small market team. Is any of that true?
"Well let's go first and foremost. The job description I have or how I've been doing my job for a long time. I'm not the sharpest knife in the drawer at times I've proven. For me to be able to do my job on a 12-month year basis I have to be able to communicate with GM's,agents, and media. Part of those conversations are very,very, important. In terms of in this winter for instance I talked to Putz's agent or Bobby Jenk's agent or Kerry Woods agent or even Soriano's [Rafael] agent, who we ultimately signed. When you hear the price tags and those are all different agents and maybe talking to another GM who had a higher priced reliever or closer they wanted to move during those conversations your credibility comes into place when you make statements. You know you leave bread-and-crumbs information that everyone has to respond to including media that I wouldn't pay that kind of money to that type of player, so Bobby Jenks hears for instance no I wouldn't do 7-million a year for multiple years because I wouldn't pay that much for the 8th inning. J.J. Putz hears the same type of conversation, but then the media follow up on questions like that or GM's hear that stuff. Then we do an 11-million dollar a year contract. Then all of a sudden how am I lined up to properly negotiate moving forward because those statements have-to-have meaning for me to be effective at doing my job. So ownership was on board for instance during the whole process they agreed. When I say publicly we're not going to give up our #1 draft pick you know and Damon Oppenheimer is going to use that pick for us. It's after talking to ownership, so everything is tied together. No one is stepping out in terms of my conversation. I want to make sure I'm very careful and line it all up, so when there's an obvious disruption that can happen like the Soriano [Rafael] signing, not the disagreement of the player's playing abilities and how it can impact our club. It's essentially a difference of opinion on: Is that an efficient way to allocate our remaining resources for that particular slot or role? That's what comes into play. So I talked to ownership about it. I had a choice. I could either lie or I could explain, so everybody could hear when they're dealing with me as they move forward they got the full explanation saying "Alright Cash did tell me he wouldn't do 7-million a year. Now I understand. I see he did 11-million for a year and now he doubled it. That doesn't make sense. Oh now I understand it. He didn't do this, so his words did have meaning." You have-to-have credibility when you're negotiating with agents, with GM's, as well as the press."
Did you coming out and saying you were against the Rafael Soriano signing anger ownership? It seemed like you were totally against it?
"Don't you think before a press conference like that I would think it would anger ownership if they knew I was or they had no understanding that I was going to do that? I had conversations with Hal [Steinbrenner] and I had full authority from Hal [Steinbrenner] to be honest about the whole circumstance. It's not the first time I've been overruled and it won't be the last. They've given me a great deal of latitude and for instance the article that speculated me jumping ship. No one spoke to me about that, but anybody who attended the press conference heard me say at the press conference because obviously clearly the follow up question is: "Is this a rift or a disruption? Do you have a problem with ownership? This is the last year of your contract? Are you frustrated?" I answered all those questions honestly and so at a press conference where I can be brutally honest about maybe not recommending the signing because of the money and losing the draft pick, but liking the player. Why wouldn't I continue to be honest? I answered the rest of those questions about my current status.
Am I unhappy?
Do have a problem with ownership? Things of that nature. I answered all those questions just as honestly. That wasn't reflective on any articles, but anybody who attended the press conference they heard what I had to say. I was honest at both the beginning,middle and end of the press conference. Certainly this Yankees operation with the ownership that they have. You know the financial might that they have. The farm system we have. Listen I'm charged with like any GM is to be a championship contender on a yearly basis as well as lining yourself in the future. You know at the same time I'm in charge of getting the payroll down, which we've been doing and you know we won the World Series in  We won 95 games and finished two games short of the World Series this year. I think Baseball America has got us ranked as the 5th highest farm system in the game, so I think all things are pretty good. I'm proud to be a part of that, so why would I want to just jump ship and run somewhere else where maybe the opportunities are much more difficult and a lot harder.The are some challenges here just like anywhere else. When you fall short and you fail at what you do you have a lot more headaches to deal with and poundings to take, but it's a great system and a great situation. I answered that all honestly at that press conference too. Everything is good here so far. The biggest problem is I need a starting pitcher. Everybody knows that. I'm going to work on trying to get that. It might come from someone that has decided they don't want to play. It might come from a trade. It might come from within and only time will tell."
You a very well-respected throughout baseball. People think you are one of the best General Managers. Do you feel that you can't really show how great and creative of a GM you are because you have all the money you can spend that other teams can't? You can outspend mistakes?
"No I mean it bothers me at a couple of different levels. It does bother me because were kind of in a no-win situation to some degree. We have such great opportunities. It's not a no-win. That's not a fair assessment, but when we do win it's quick to point out well it's because of our money and that has given us some certain distinct advantage no question about it. We're lucky to have the fans that we have to spend the money and the Steinbrenner's are willing to commit the money. That doesn't mean I dream of being the next Moneyball. That I want to be the next Billy Beane. I don't know where any of that stuff comes from. The fact that I've transitioned the franchise from just a checkbook franchise to going back to the combination of you know again flattery is what do they say: Imitation is the greatest form of flattery? It's not what the Red Sox were doing years ago.They [Boston Red Sox] jumped into the statistical analysis side right along with the pro scouting side. They used their financial might because obviously they're not far from us in terms of financial abilities and payrolls and stuff like that. So we've incorporated a lot of different things here now and we try to use every tool in the tool box. I'm proud that I have effectively transitioned the franchise to that level now, where that level of sophistication where we are now not just operating on let's just sign every free agent every year and forget the draft. Forget the development and trade the kids now. We honor the draft and know it's the most important day of the year. We basically protect our farm system. We have now one of the best in the game. We now have a team that's perennial contender on the major league level as we should. I think this is a very mighty franchise as it should be that people should be afraid of because I think we're lined up in a nice strong way. It doesn't mean that were unbeatable because this is a sport. There are other teams aren't incapable at a lot of different stuff.
Going into the small market stuff. I'm not afraid of a small market challenge. If I was in a small market I would look to every which way to find a way to come up with a blueprint to be successful no matter what it was just like Andrew Friedman's done tremendous job with that challenge in Tampa Bay. So I'm not afraid of it. Is that what I want? No I want to be a part of something special that's consistent on a yearly basis where you can work with everybody and you can be proud of the job that everybody accomplishes together. I don't dream about being some moneyball guy. I'm not embarrassed about writing a check. I just would like to write the checks consistently for the appropriate players and sometimes we've done that and sometimes we haven't. I'd love to be very aggressive on the amateur side to make sure that the future is bright and I'd love to make sure we have the bright scouts to make sure I hold onto the right ones in the farm system and trade the ones that aren't necessarily keepers that can help us win in the present. All those good things. I'm not embarrassed about what we spend.I get frustrated because when we do win it becomes "Well of course you won it's because you had all the money."I think sometimes people lose out on is there's a lot of good things going on here. A lot of good structured programs that are very effective and we do have a great development system and we have a lot of young players that we've developed throughout the game. I'm not looking to jump ship to a small market club, but I'm not afraid of a challenge if I was ever forced to run a small market club. Like everyone else I'm a competitor and I want to be successful. I don't care what environment you're in."