Case Keenum on Houston's BCS Hopes: "The next three weeks are going to be crazy. There's no telling what's going to happen."
Case Keenum may be the least known and talked about Heisman Trophy candidate in recent memory.  Houston's membership in Conference USA sure helps play into that. Keenum has thrown for 3,951 yards and 37 touchdowns this season. For his career No.7 has thrown for a total of 17,537 yards, and his 144 touchdowns are an NCAA record.
After TCU upset Boise State last week the Cougars may finally get their shot in a BCS Bowl game on the national stage. All #11 Houston needs to do is run the table over the next few weeks beginning with SMU this Saturday and Tulsa the following week. Keenum knows the challenge ahead and would like to finish his senior year off with a perfect season.Case Keenum joined Fox Sports Radio with The Dan Patrick Show to discuss his reaction to Boise State falling to TCU last weekend, if he thinks the Houston Cougars are good enough and deserving of being in the BCS Championship if they were to finish the season undefeated, Houston being disrespected nationally, the best quarterback in college football right now and what the scouts are saying about his potential to play in the NFL.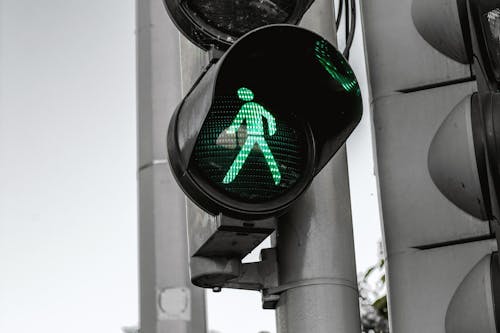 What was your reaction when Boise State lost to TCU over the weekend?
"We were watching the game and I think a lot of Kellen Moore. He is a great quarterback and he's a good friend of mine and I felt extremely bad for them, but that is just kind of how college football is. You never know who is going to win and who can come out and play well on any given Saturday, but that's a tough deal and I know enough not to really think too much about what happens around the country as far as mixups. I know the next three weeks are going to be crazy and there's no telling what's going to happen."
Should you guys be in line for the National Title if you are undefeated?
"I think I like our chances against anybody in the country. I think we are a really good football team when we are playing at our best and I think we are competitive with anyone in the country. I don't think the way things are set up right now that we are the ones that decide that. We just go out there and play our absolute best every week. We can't really decide who we are going to play. Just go out and play who is on our schedule, but I'd like to think we could play with anybody in the country."
More disrespected the Cougars nationally or you for the Heisman Trophy?
"Hopefully it is one in the same. Hopefully one comes with the other. I think that is what we are playing with right now to get respect and with respect with national spotlight comes all the individual awards too. I think we had a couple of guys up for – wide receiver Patrick Edwards is up for the [Fred] Biletnikoff Award – he is a semi-finalist for that. We have a punter up for the Ray Guy Award. He's not playing a whole lot, but he is getting there. We have a lineman – a center – who is up for an award. I think that is just part of the deal."
Best quarterback in the country is who?
"It fluctuates from week-to-week, but I am probably right there with Andrew Luck. I am on the Andrew Luck train as well."
What have you heard from the scouts about your professional football potential?
"I have heard the basic things that he is too short. He doesn't have any arm strength and he's played a bunch of games and he's good as far as game manager, but I've heard that stuff. I've heard that my whole life. I was not very highly recruited. I had one offer coming out of high school, so I know all you need to get is one chance and I've always said that take care of the Cougars now and everything else will take care of itself. I think it's just cool that door hasn't closed yet."
 Responses to "Case Keenum on Houston's BCS Hopes: "The next three weeks are going to be crazy. There's no telling what's going to happen.""
To take a poor effort at humor and make it worse, You can't spell CLASS without CAS. Good questions for Case and insightful answers. If Houston wins the next three games it will take some special effort on Case's part and that performance could not come at a better time for some recognition. Luck is good and is certainly more built for the Pro game but Case is the better college QB so far this year. Weeden is the better competition for the Heisman if the truth be told.