Caron Butler Gives His Thoughts on His New Home and the Straw Banning
Each season at the NBA trade deadline, teams are looking to get better in hopes of bolstering their roster for an extended playoff run.The Wizards and Mavericks seven-player deal did just that In this deal, Washington traded  Butler,  Shawn Stevenson and Brendan Haywood to Dallas in exchange for Josh Howard, Drew Good and two other players. This trade was a necessity for both teams as they are both going in two different directions. On the heels of the Gilbert Arenas gun incident, the Wizards are now in the rebuilding process and the Mavericks needed some more  firepower to make an extended run in the playoffs. Butler, who is in his seventh year out of U Conn,is the player the Mavericks have been looking for. He is an explosive, versatile, go-to-rim type swing man and is known for being a team player and should be a great compliment to their floor general, Jason Kidd.  Some Mavericks fans were a little disappointed to see Josh Howard leave but, after all,the Mavericks weren't getting much from Howard, and Butler comes in out of a bad situation into a team that needs his skills to win a championship. Only time will tell who got the better side of the deal but, in my opinion, I think this will prove to be a good trade for both sides. Butler joined the Jim Rome Show to talk about missing a game the other night due to an allergic reaction, his trade from D.C. and how nice it feels to get out of there, the adjustment that he has to make going from a bad team to a team that well go to the playoffs, and the NBA banning him from using a straw during games.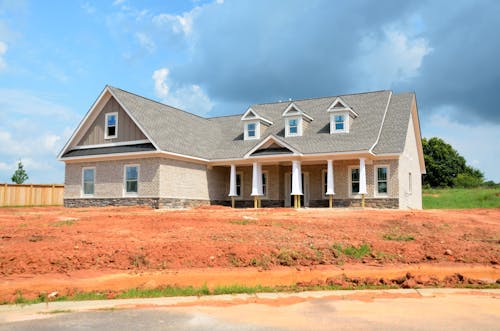 On missing a game the other night due to an allergic reaction:
Oh definitely.  I had an allergic reaction to some medicine and I had a little stiffness and everything so they decided to hold me out, but if it was a playoff game or something I definitely would have been out there but just took the precaution measures."
How he is feeling now:
Feeling much better and going to be a game-time decision tomorrow for the Atlanta Hawks.  I am looking forward to playing and definitely traveling with the team."
On his trade from D.C. and how nice it feels to get out of there:
"I mean obviously I didn't want to leave Washington because it is a great organization and I was deeply tied with the franchise. Obviously I know the city, but at the same time it was best for me and my career at the time.  Sending me, Brendan and obviously  Shawn Stevenson over to Dallas was a great move and obviously we contributed in major ways and help them win games."
How much it meant to get a call from the Wizards owner, Irene Pollin:
It meant the world to me just for the owner of the team to reach out and tell me how much she appreciated my contributions over the years and how I was so close to the organization and just what it meant.  It really did. It meant a lot. I really missed Washington and the organization and I was grateful for the opportunity."
Whether the off the court issues started to beat him down on Washington:
"I mean it definitely started to work on us.  As a team a lot of people didn't really want to talk about it, but they did.  Going to court and dealing with that situation with Gilbert and everything and going to the Grand Jury and all of that.  It did have its toll on us and it finally took its toll on the team and we wasn't able to overcome it."
Whether he would have ever thought that teammates would have a gun dispute in the locker room:
"No I never thought that I would ever see the day.  It is real unfortunate because we had a beautiful thing going.  I know his sentence is coming up soon so I know that he is doing everything in his will to repair his image and do the right thing for the community and everything.  He truly is a good dude so I wish him the best."
On the adjustment that he has to make going from a bad team to a team that well go to the playoffs:
"I mean it truly is a huge adjustment on the fly and I have been traded before and went into a new situation and hit the ground running, but in the situation I am leaving family behind and finding a place to live and adjusting to your teammates and learning the plays.  We still haven't practiced as a team yet.  We are just doing all of this on the fly and we have been rather successful with it so it is working out well.  I think, obviously because of this organization good karma going on and you have a floor general like Jason Kidd out there he is making everything that much easier."
On the NBA banning his straws:
"Yeah they banned my straws.  The NBA, they banned my straws."
If he can have them on the bench, run with them or if it is a 'No Straw Policy':
"It's a no straw policy at all."
How he feels about the no straw policy:
"I mean I am a little bitter about it.  I have been doing it for eight years ever since I have been in the NBA but rules is rules and it is what it is so I am going to go back to my Mountain Dew."
What the straws did for him:
I mean I just always used to chew stuff because, one, it was traditional and another thing it just had me at ease out there.  It was something that I did.  A lot of people chew gum when they are playing basketball.  I just always chewed my straws."
Whether he can tell the difference in the types of straws from where they are from:
"Yeah definitely.  It was always McDonald's straws.
What he is going to replace the straws with:
"Ah man.  We are still searching right now.  I am trying to find something.