Carmelo Anthony On Meeting With Nets Again This Weekend "That's new news to me. I haven't heard that one."
It's been the most talked about, debated, and often chronicled trade saga that has dominated the sporting world since LeBron James decided to take his talents to South Beach. Carmelo Anthony wants out of Denver, he doesn't think he can win an NBA title there. The word around the NBA is that Melo wants to be a New York Knickerbocker, so he can play alongside Amar'e Stoudemire and sign his extension before a collective bargaining dispute in the NBA this off-season. There is a good chance there will be significant changes in the Collective Bargaining Agreement or no NBA season next year and Melo wants his money. Denver Nuggets owner Stan Kroenke does not favor the package that Donnie Walsh has offered from New York because he can get a better one from New Jersey. The Nets have thrown the kitchen sink at the Nuggets offering multiple first-round picks along with young players.Mikhail Prokhorov grew increasingly frustrated with the Nuggets mishandling of this potential trade to the Nets and said the club will no longer pursue a trade for Anthony. The real problem here is that Nuggets see the writing on the wall and their not happy with their star player leaving without getting some sort of compensation for him and also demanding where he wants to go. This is where professional sports is going these days where star players are handing out ultimatums.  Donnie Walsh is holding his ground not wanting to gut his entire team for one player no matter how good he is, but James Dolan may overrule him on this one. Walsh knows the Nuggets are bluffing, trying to get more from the Knicks. Now we may have another "Cold War" upon us this weekend in L.A. for All-Star weekend as it's been reported both Prokhorov and Dolan will meet with Anthony's representatives. Speculation fuels sports talk in this country and just when you thought there couldn't be anymore to talk about in this discussion regarding this trade it just got more interesting.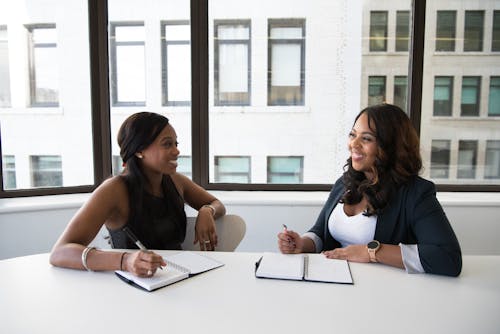 What jersey will Melo be wearing next week?
Carmelo Anthony joined Fox Sports Radio with Petros and Money to discuss which team does he honestly think he'll be playing for next week, are the potential trade talks the toughest situation he's had to handle in his career, does it bother him that these trade talks drag his teammates into it and is there a meeting between himself and Mikhail Prokhorov.
What is your current trade status? Which team do you honestly think you'll be playing for next week?
"It's a wild and crazy time right now. To answer your question I have no idea. I'm just trying to have a good time this weekend with what I gotta focus on and deal with that you know when the time comes."
You've always had the spotlight on you since carrying Syracuse in your freshmen year of college. Are these trade talks the toughest situation you've had to handle in your career?
"Yeah man at first I thought it would never get like this, but then it escalated. Everybody wanted to write their own stories. Everybody has their own opinion on it. What should I do? Where should I go? At the end of the day it is what it is? I'm handling it the best I can and you know I deal with it as I go along."
It's been known around the NBA and amongst the media that you are a well-liked teammate. Is the toughest part of these trade rumors dragging your teammates into it?
"Well I think early on in the season I would have said that.You know that maybe it was a distraction to some of the guys on the team. As the season has went along it went from me not being there you know in training camp to me not being there in December, to me not being there in January, to me not being there you know right now. I was able to do what I gotta do and play the way I know how to play. My teammates see that. They see that I come. You know I come into work into each session, each day, work hard, practice, do what I gotta do in the game and at the end of the day right now I'm still a Denver Nugget. They appreciate that. At the end of the day you know all that stuff is out there, but we are one team."
Is there a meeting between yourself and Mikhail Prokhorov?
"No honestly the media is always breaking news to me. That's what I realized during this whole process. It's always something new, but that's new news to me.I haven't heard that one."