As Roger Goodell called Cameron Heyward's name for the 31st overall pick to the Pittsburgh Steelers the four-year starter and first-team All-Big Ten selection out of Ohio State was thinking the life he had always dreamed of was finally coming to fruition. His playing days at Ohio State were coming to an end and the last thing he thought he would hear would be Jim Tressel resigning as head coach at Ohio State.Heyward has fully recovered from Tommy John surgery in the off-season and is excited to play for the Pittsburgh Steelers this fall if the lockout were to be lifted. He strongly believes Tressel should have stayed at Ohio State and learned to overcome adversity. Tressel was a big mentor for Heyward coming into college and this young man believes that the former Ohio State head coach shaped him into the man he has become today. Cameron Heyward joined 790 the Zone in Atlanta with Hans and Jamal to discuss his feelings on Jim Tressel resigning from Ohio State, Jim Tressel being a scapegoat, Jim Tressel staying on at Ohio State rather than resigning, having any knowledge of what went on at the tattoo parlor called Fine Line Ink and his confidence in Luke Fickell.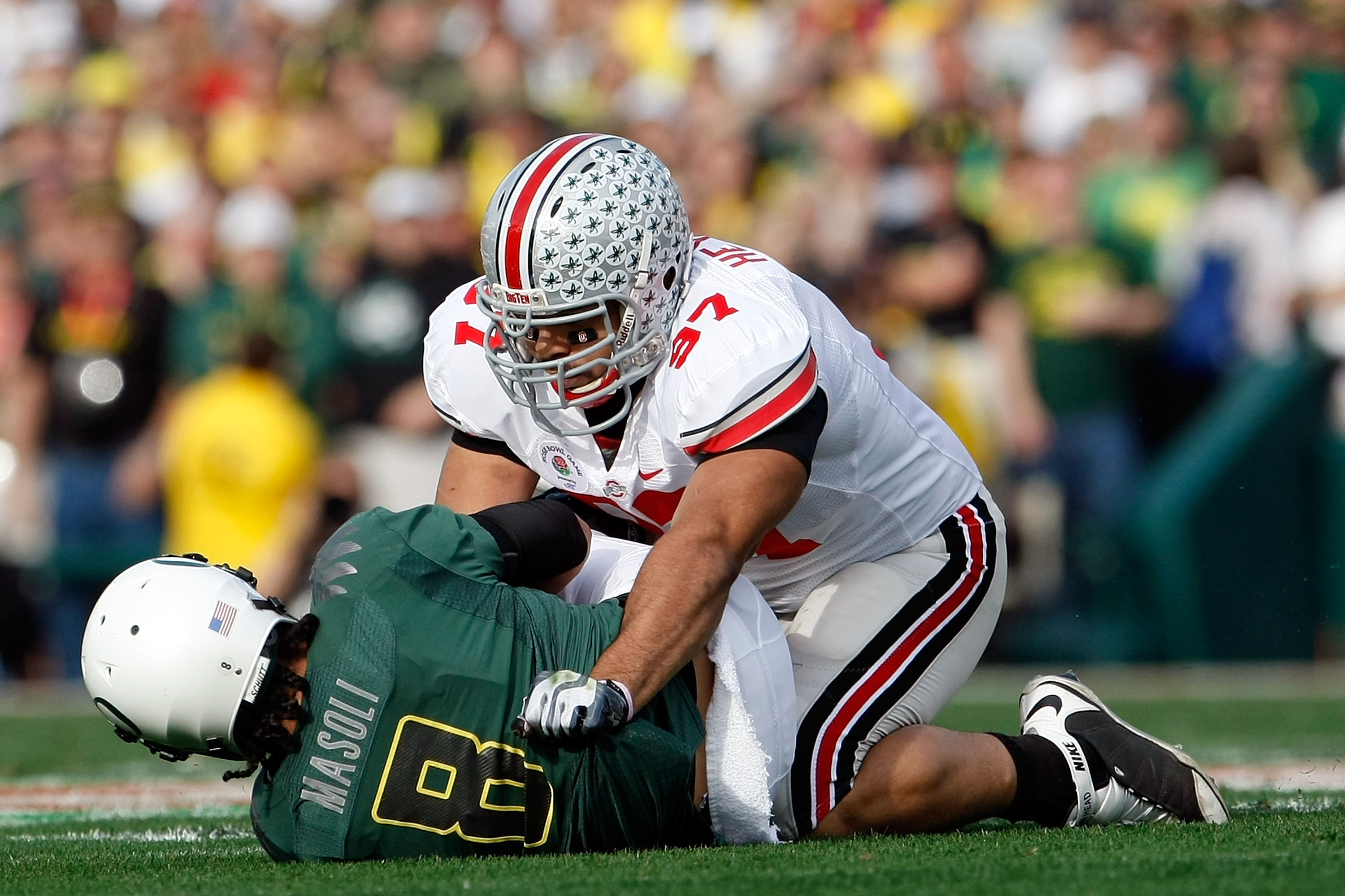 What is it like with everything that is happening at Ohio State especially since Jim Tressel brought you into that university?
"It's obviously been a little tough. For me personally I think [Jim] Tressel is a great man. I understand he made a mistake, but to see him go out like that it really hurt because he's the guy who brought me in. He's taught me a lot and I was fortunate enough to be under him and I learned a lot. I am the man I am today because of him."
Is it accurate to say that Jim Tressel is being made a scapegoat right now? What has he meant to the university mentoring young men over the last ten years in your opinion?
"For me personally I know a lot of other guys feel this way that he was a man of his word to us. He always looked out for his team. I understand he made a bad mistake and he was being punished for it with the 5 game suspension. I think the players have to be held accountable for themselves and it's really tough to see because he meant so much to Ohio State and the community."
Would you have liked to see Jim Tressel stay on at Ohio State and take the five game suspension? Were you upset that he did resign?
"Yeah because my thing is you learn from your adversity. I know he made a bad mistake, but I was very optimistic about him learning from his mistakes and coming back even stronger, paying for his dues, and overall just understanding what he did wrong and just helping the team out."
Is this something that you knew in the locker room that you could go to the tattoo parlor and exchange memorabilia for various things such as cash or tattoos? Was this common knowledge?
"No, for me personally I stayed away from all that. Jamal [host] can attest to it. I am a big homebody. I just like hanging out at home. For me I would preach that you have got to do the right thing and a lot of guys on our team do. It's not a lack of leadership. Some guys don't listen. It's unfortunate, but now you will be paying the cost. They want to make the right decision and I've talked to players who have been in this situation and they were remorseful and let's hope they can just bounce back from this. They understand they made mistakes when they were younger and now they're trying to just grow and you know Terrelle Pryor included. They are all trying to mature and put the right foot forward and continue to grow because no one is perfect in this world and just learning."
Luke Fickell is taking over as interim head coach. How confident do you feel about that?
"I give Coach Fickell a lot of credit. He's a great man and he's going to put things the right way. He's here to fight for his players and I'm looking forward to seeing him coach. He's a players coach and a lot of people enjoy playing for him. It's going to be fun. He's going to keep everyone accountable. I think he's going to do a great job. I hope he gets the job next year."