Bruce Bowen: I Was Not A Dirty Player
Whether you call Bruce Bowen dirty or not, he was a pest.  Opposing players (and maybe even his own teammates) despised him because of his constant pushing of the boundaries.  Tap, push, shove, knee – that was Bruce's M.O. and he was really, really, really good at it.  His opponents hated him but his 'mates couldn't get enough of his court time.  Let's not forget his offense either: much like his perfected craft of defending, he also mastered the three-point make from the corner.  He was the perfect fourth or fifth best player on the floor and he has three rings to show for it.  Bruce Bowen  much made of limited athletic ability.  Bowen joined The Michael Irvin Show on ESPN Dallas to discuss whether or not he considers himself a dirty player, where that reputation started, and whether or not he used methodical tricks.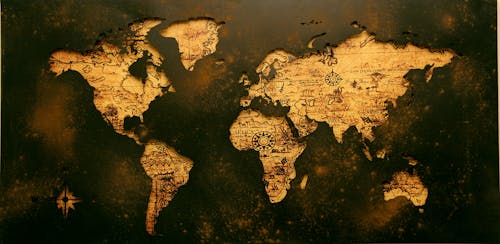 Where did your reputation start?
"It all started when all the things were started to be said about me back in the day in Miami.  People started saying things like, 'He keeps hitting my elbow here, he's doing this, he keeps doing that,' and I said, 'Wow, if they're sitting out there worrying about me hitting their elbow or any other thing, then they're paying more attention to things that aren't a part of the game.'  And, so if I have that advantage going in already, you best believe as soon as you come in, I'm gonna put my hand on your shoulder or something to get you to react to the officials and start saying things like, 'Bruce keeps doing this, Bruce keeps doing that."
In some ways, were you a "dirty" player?
"It depends who you ask.  (Host: I'm asking you.)  You ask me, I'm gonna tell you no.  There's only one incident where I can say was calculated and that was the time I kicked Ray.  I kicked Ray after I drew the charge but I didn't like what took place with the charge and I did something which was not right, I kicked him while he was right there in front of me and I was reprimanded for that.  But all the other things that took place, it was more of a buildup of who I had become as far as a tough nosed defender, where people started to say I was crossing the line.  And, it was unfortunate because a lot of the guys that were saying these things were all-stars, and part of it was they didn't like me guarding them.  They didn't like the fact that after they maybe scored three baskets in a row, I'ma dig deeper; I'ma come in and make sure this next basket, if you score, is gonna be harder than the other two."
Did you use certain methods, certain tricks?
"I wouldn't say there were tricks, I just know that if you don't like me touching you, well you best believe I'ma touch you.  Because now you're not worried about coming off this down screen and shooting a three-pointer, now you're sitting up here wrestling with me, saying 'Ref, get his hands off me.  Get his hands off me!'  While the shot clock is running down, you're busy talking to the official."