Brian Dawkins Speaks Of The Positivity That John Fox Has Brought To Broncos Camp, Claims He Is Not A 'Ring' Chaser
Brian Dawkins, the soon-to-be 38 year old safety for the Denver Broncos, still feels the drive and passion to play in the NFL. The eight-time Pro Bowler has a bad taste in his mouth from last season and feels there is somewhat of unfinished business for him in Denver. Dawkins could of had his pick of any team he wanted to go to, but he claims he is not a 'ring' chaser. The hard hitting safety sounds like he loves to develop relationships with his teammates in the locker-room and is not about booking his second team just for a chance at a Super Bowl. In the following interview with 104.3 The Fan in Denver you can still understand how much it hurt Dawkins to leave the Philadelphia Eagles where he made his name around the league as a hard-hitting defender.From the sound of it Dawkins believes the 'dark cloud' looming over the Denver Broncos has now been lifted with new head coach John Fox in town. He feels there is a positive vibe in the 'Mile High City' despite what the critics are saying about the state of the roster and the supposed controversy surrounding the quarterback situation. He made sure the Broncos were on the list of teams that were conducting voluntary workouts during the lockout and we'll see if that really paid off at the start of the season for a team that is looking to rebound from an abysmal 4-12 season last year.Brian Dawkins joined 104.3 The Fan in Denver with The Drive to discuss how his body is feeling during this training camp, what he hopes to accomplish this season with the Denver Broncos, why he continues to play in the NFL at this stage of his career despite having accomplished so much already, what made him comeback to play for the Denver Broncos this season and the differences in training camp this year under new head coach John Fox.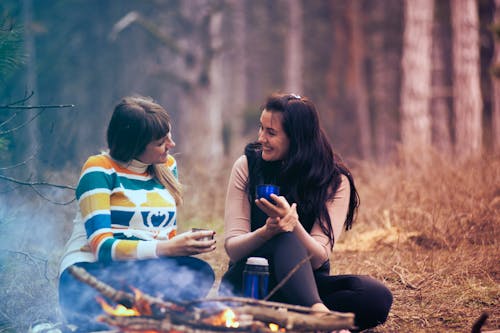 How does your body feel here in training camp?
"I'll be doing a different thing than I did last year. Last year I was playing more of a linebackers role, so I had to beef up and do a little more box work. This year they want me to play safety again, so obviously not as happy as I was last year and hopefully I'll be able to move around and make some big plays."
Tell me about how you feel about your game? Where are you physically and what do you hope to accomplish this year?
"Where I am at physically, the things that nagged me last year, the things that I tried to play through last year are no longer issues anymore. I mean that was my MCL's. They are no longer issues any more, so I could train this off-season. I got my body where it needs to be. I worked on the things I need to work on as far as the things I struggled with last year and one of the things I do I'm honest with myself when I look at film. I don't look at the film where other people pat me on the back and say you are still playing good or whatever. No. Some of the coverage things last year pissed me off. Those are some of the things I concentrated on to make sure that coming into this year those things won't be something that people, my teammates mainly, will look back and say that when he's in coverage that is a mismatch or whatever like that. That's one thing I made sure on concentrating on this off-season."
Why are you coming back to training camp? You are going to be in the Hall Of Fame. Why continue to keep playing in the NFL?
"I love to do what I do. Last year left such a taste in my mouth, a disdain in my mouth, of the way the whole thing was. It wasn't just the losing. Losing hurts by itself, but the whole atmosphere was just not something that was something that I wanted to leave out on that type of note. I wanted to feel what it feels like to play for the Broncos and the fans when everyone is on the same core. Not just the players, but the fans as well. It was coming in here for different reasons. We don't need to hash all that stuff out, but there was a dark cloud over us as a team when I first got here. I know you guys talk about the reasons of why that was, but I wanted to feel the other side of it. On top of that to come back and do something I still love to do and still can do and then have these young guys come in and they keep me younger. I see Rahim [Moore]. I see Quinton [Carter]. I see [Darcel] McBath. I see [David] Bruton and those young guys. Guess what I have to do with my game? I have to continue to up it. I have to continue to go out and earn my spot again."
Why would you come back to this organization that hasn't been great over the past few years? Why come back to Denver? You could have played some place else?
"I'm not someone who is going to go from team-to-team trying to chase the so-called 'ring' if you want to call it going from team-to-team. That's not me. I have a relationship with these guys in this locker-room with Champ [Bailey], Goody [Andre Goodman] and everyone down the line. I have a relationship with these guys. When I left Philly that hurt to leave and wasn't just to leave because of the fans. It hurt to leave my teammates. I left Bunk [Brodrick Bunkley]. I left when Joe was still there. I left those guys. That hurt. I am not just gonna up…and take up root from these guys when I have planted myself here trying to do my best for these guys and just say you know what I'm going to go to another team and chase the ring. I'm going to leave these guys and try to upstart. That's just not me."
What has it been like under the new regime with John Fox? What has the atmosphere been like?
"It's unbelievable. It's just a different atmosphere. It's really hard to explain. You guys…because you have been in a locker-room you know when there is so-called 'cloud' over something and there is a negativity there when there is just complete positivity. Your jobs are open. Let's go have a good time. Let's play football. Let's…I can't say some of the things he says in the meetings because the way he says them, but it's just a positive atmosphere here and everyone is going towards the same goal and there's nothing there besides positivity. Obviously we're fighting for jobs and all those good things. That's always a part of the game. That's just positiveness."