Brian Dawkins Shows No Signs Of Slowing Down
It was almost a special season for the Denver Broncom. Almost. It sure looked like it was going to be something magical at least when the Broncos raced out of the gates to a 6-0 start to the season. The wheels then promptly came off for Denver, as five losses in a row followed the impressive winning streak to the season. One of the main reasons Denver was unable to sustain its excellence throughout the course of the 16 game season was the unsteady play of the defense in the second half of the season. That was more a product of their simply not being enough horses in the barn rather than a schematic or effort problem in the Mile High City. Don't blame veteran safety Brian Dawkins for any of Denver's problems last season though. Despite being 36 for most of last season, Dawkins played at an extremely high level, earning Pro Bowl honors for the eighth time and generally being the unquestioned vocal leader of Denver's defense. Dawkins joined WIP in Philadelphia to talk about how he's feeling physically heading into his 15th season, how he approaches getting himself ready for each season, what he's learned about listening to his body, how he doesn't change his approach in terms of leadership, how many years he thinks he might continue playing, and how he's forgiven but not forgotten the acrimonious end to his tenure in Philadelphia.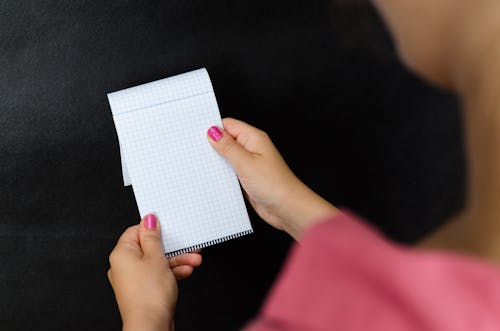 On how he's feeling physically heading into his 15th NFL season:
"I feel good, I really, really feel good. I can sit around and philosophize about all the things I've done to try to get this where it is, but I'm blessed. I really feel good. I feel like running into castles with speed and making plays with my teammates. I feel good. The blessing of it is I can still do it, so I feel great."
On how he's learned to take better care of himself over the years:
"The tough thing that you learn…or that I have…is you have to learn to listen to your body. You have to listen to your body and what it tells you. My body tells me what it needs and I listen to it and train accordingly. And when  I train accordingly and I can get those things strengthened, I can train like I always have in the past as far as the intensity goes. But as far as the team is concerned, whatever goes on with the team, it's not going to change me as far as what I need to be for my teammates. There's always going to be questions about different things, whatever team I've been on, you know, in Philadelphia ever year there was some type of question, whether it was the receivers, whether it was Donovan, there was always a question. That's what has changed, I've never changed my approach as far as what I needed to do for us to touch the football more, what I needed to be ready to be able to do for my teammates, and be a certain way, and I'm going to change myself accordingly. And another thing I've thought about as far as listening to my body is we're not all the same as players in the NFL, even as people in general. My body needs different thing than everyone else, so I can't just take a certain pack of vitamins and say you know, I'm good, that's what's going to get my body back. No, there's certain things I need to do…if my body is lacking in magnesium, I need to know that; if my body is lacking in amino acids, I need to know that. That's how I listen to my body a lot better than I did."
On what it's like going from Philadelphia who was a perennial contender to being on a Broncos team now that few people think has what it takes to make a deep run:
"For an individual like myself who's been in the game a long time and understands the inside and outside of that, I don't worry about the outside and what the outside is saying as far as my approach to it. I am what I am as far as a leader is concerned, I'm going to be led to say what I need to say to different guys, to pull them aside and have conversations with them. My work ethic is what it is, I'm going to push myself as you know as much as I can during practice in order to have the game-time tempo be slowed down for me.  And as far as winning a Super Bowl, I need to make sure my body is where it needs to be, I need to push my teammates to make sure we're going in the right direction. We started off a certain way last year, we broke down a little bit and didn't finish obviously the way we wanted to. But that's what I believed in when I went into Denver – that we could do things that people didn't think we can do. And we did that for the first half of last season, we just need to make sure we can maintain that, and I believe we have those guys up front now in a rotation….We're going to lean on that rotation upfront now, and hopefully that will allow us to maintain what we started last year."
On if he's gotten over the bitter departure between him and Andy Reid and the Eagles organization a year ago:
"It's one of those things where you forgive, but you never forget. It will always be a part of who I am as far as remembering some of that negative stuff that went down. But I choose personally to remember all the good times that we had in a winning organization. Things that my teammates, some of whom are retired now including Ike and Hugh and those guys, all the things that we did over those years, including Andy. I still check with Andy, we still check on one another. So those are thing things that I choose to remember because there are far, far, far more great times that I had with the Philadelphia Eagles than not. So I choose to remember those things."
Listen here to Dawkins with Howard Eskin and Ike Reese on WIP in Philadelphia.