Brian Dawkins Doesn't Care Who Gets the Most Credit in Denver As Long as the Broncos Are Winning
Let's make one thing perfectly clear right now. The Denver Broncos have had an incredible turnaround this season for a number of different reasons. The defense has picked its game up tremendously, Willis McGahee is running the ball hard, and the Broncos special teams has made some big plays in the return game as well as in the kicking game. Let's make another thing perfectly clear. If Kyle Orton was still the Broncos quarterback no one in Denver would be talking about the playoffs.Just over a month ago, the Broncos were left for dead. The offense under Kyle Orton was lifeless and it needed a spark. The spark came in the form of Tim Tebow. His passion, his energy, his competitive fire, and his will to win helped revive an offense that looked dead and helped push the Broncos back into the playoff hunt. Tim Tebow has sloppy footwork, he has a goofy throwing motion, his ball doesn't spiral like some of the top quarterbacks, and he rarely completes double-digit passes in game. All that being said, his teammates play hard for him, he wins games, and he makes plays any way possible. The Broncos approach since Tebow took over has been completely unconventional and probably won't be able to work in the long-term. However, for now there is excitement in Denver, the team is playing harder than they did when Orton was the QB, the Broncos have turned into a legitimate playoff contender in the AFC, and are 5-1 since Tebow took over at QB. That's not just a coincidence. Tebow is and always has been a difference maker.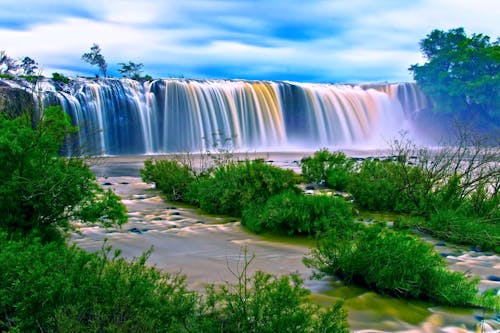 Brian Dawkins joined 790 The Zone in Atlanta with the Two Live Stews to talk about the roller-coaster of a season in Denver, what his reaction was when the Broncos made the switch at QB to Tim Tebow, whether or not he is completely on board with Tebow, if he agrees with the comments Willis McGahee made about Tebow not deserving all the credit, and what he makes of the backlash that Tebow has gotten because he is so open about his faith.
How tough the start to the season was:
"Obviously it was tough starting off. You go into the season like any other team saying 'let's go out and have a good year, let's go out and make some plays, and push for some playoff time.' Things were hard going early on. We lost some close games and some games got outta hand on us and all of the sudden we made a change. Not just a change in personnel but a change in mentality I think. You can do two things in those tough times. You can fold tent or you can come together. I think we came together and learned a lot about one another in those tough times because nobody quit during those tough times. Here we are now on the other side of this thing and it's obviously something we want to continue to ride on."
What his reaction was when the Broncos made the switch at QB:
"We're gonna continue to do what we do and whatever happens, happens.  Whatever decision they make as far as the QB is concerned we're gonna roll with whoever is in there. You have to give those guys a lot of credit, especially Coach Fox and the coaching staff to do what they have done. Not just plug Tim into the offense and say 'hey let's run with this offense' but they've actually changed this thing around to obviously go with some of the things that he does well as far as running the football and we've benefited from it."
Whether or not he is completely behind Tim Tebow:
"Absolutely. Absolutely. It's like I said, at the time early on it was Kyle. We were behind Kyle 100 percent saying this is who we're gonna win with and go out and give everything we can for Kyle. When Tim got put in and changed the offense around we know what we have to work with now. As a defense obviously you have a team that runs the ball like we run, you welcome that. You welcome that advantage to be able to sit on the bench a little longer sometimes. Even game plan on the bench, we have so much time because some drives are so long running the ball and it gives you an opportunity to not only rest but make changes on the sideline during the game."
If he agrees with the comments Willis McGahee made about Tebow not deserving all the credit:
"Absolutely. You know that and we know that. It's a collective thing and it's a team thing but we also understand that Tim being whatever you want to call it that he is, he brings so much attention because of who he is and what he's been able to accomplish early on in his college career that we know that he's gonna get the bulk of the credit. I'm fine with it. I'm fine with whoever wants to give Tim all the credit in the world. As long as we're winning football games, we're holding up our end of the bargain, special teams is holding up their end of the bargain, and we're winning football games none of that matters. At the end of the day we know this is a team sport and each unit has a lot to say with what's going on there. I think the key thing to point out is that Tim is not asking for any of that, he's not parading, and beating himself on the chest. He's actually saying the same thing Willis is saying, that it's a team thing. We understand the significance of this."
What he makes of the backlash Tim Tebow receives because of his openness about his faith:
"That's their opinion and everybody is entitled to their opinion. You don't go out and hang anybody, or whatever you want to call it, for their opinion. At the same time here you have a guy who is not ashamed of who he serves. He knows that everything that he has and every bit of fortune that he's been able to get has been because of his faith and he believes that 110 percent. When those opportunities come for him to express that he is going to continue to express that. There are going to be those that don't like that and they're welcome to that opinion. Then in the other half, myself included, that hears that and understands where he is coming from. To know that everything he has been able to do as a professional athlete has been, he's been blessed to go on the field with so when I'm pointing up and giving God the praise on the field I don't care who is looking at me, I don't care if you don't like it or whatever. If that's your stance then that's your stance. At the end of the day I've been playing this game for 16 years and I understand that I've been blessed to play this game for 16 years the way that I play it. The Lord has blessed me tremendously so when those opportunities come, just like now talking about it, I'm gonna share my faith. There are other times completely about football and we're gonna talk completely about football. Each has their opinion."