Brian Cashman and Jack Zduriencik Break Down Ichiro Trade
It was around the MLB All-Star break when Ichiro Suzuki decided it was time to move in another direction. In a shocking trade on Monday, the 10-time All-Star got his wish. Suzuki went from worst to first as he joins the Yankees to play left field for New York once Nick Swisher returns from injury. The real irony in all of this was that the Yankees were playing the Mariners this week, so Suzuki's first game was against his former team. He promptly slapped a single to center field then stole second base in his first plate appearance.Yankees GM Brian Cashman and Mariners GM Jack Zduriencik discuss the making of this surprising deal in the following interviews.Brian Cashman joined WFAN in New York with Boomer and Carton to discuss the New York Yankees being able to keep the Ichiro Suzuki deal a secret from the media for as long as they did, Ichiro Suzuki being rejuvenated at a chance to win a World Series and Ichiro Suzuki being willing to bat eighth in the Yankees lineup and play left field.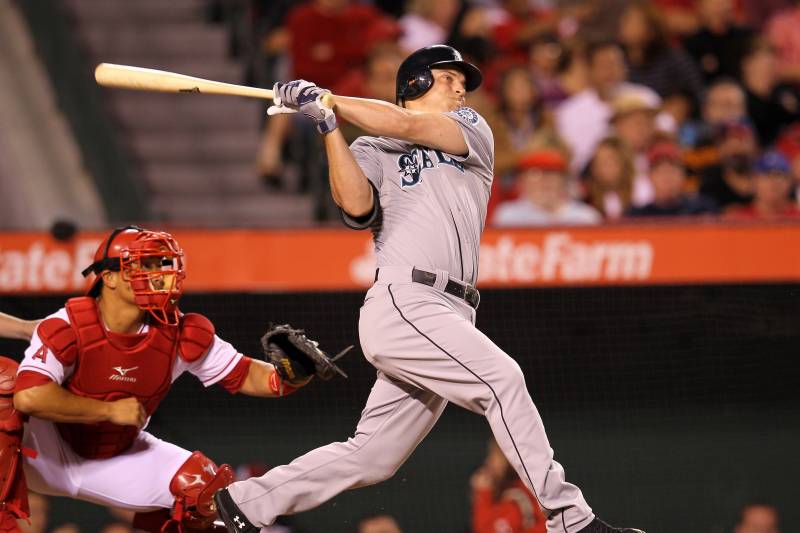 How does the Yankees organization talk to Ichiro Suzuki and Seattle for however long you talked to them without anybody getting wind of it?
"That's one thing we pride ourselves on over the last number of years. The only way to get deals done is to fly under the radar cause everybody starts knowing your business and the other teams jump in and either deals fall apart or somebody else trumps your deal or the articles start coming out and judging it for bad or good. You back away from the table, so you have to really keep this stuff out [of the media]. We've had a number of them. David Justice. Mark Teixeira. Andy Pettitte's return. The Michael Pineda deal. The Johnny Damon signing."
Is Ichiro Suzuki rejuvenated at having a chance to win a World Series?
"Well that's certainly our hope. We really weren't out in the market place looking for things. This team has showed it has some depth. A lot of the guys have really stepped up and done a great job. I'm hesitant and resistant to try to move anything out of our system. When Brett Gardner didn't come back and needed surgery…he's 0-for-3 on rehab. Surgery is now the case, so here this week Randy Levine had a conversation with Chuck Armstrong. This started above the general manager's and I was unaware until the press conference that Ichiro Suzuki asked for a trade, but that's clearly why Chuck Armstrong had reached out to Randy Levine and then Randy carried the message. He said 'Hey look what about this guy?' "
So you guys explained to Ichiro Suzuki that there was no guarantee that he would be batting leadoff and he wouldn't play right field once Nick Swisher is back? Did it take him a couple of days to understand that before he said yes to the trade?
"I certainly communicated as my job. The last thing I want to do is bring a player in here and have this develop in front of our fan base in New York in the largest media market, especially when you include of the greatest players in the world that's ever played and a future Hall of Famer. That stuff got checked prior to this deal, so all those boxes got checked off. Essentially provided the worst case scenario you are going to play left field and not right field because we have a right fielder and to fit into this team I am not moving teammates around that have been there for us, so he'd have to play left field. He would bat in the back of our lineup in the eight spot. He may well only play against right-handed pitching and not left-handed pitching, so all of these boxes were checked, so our manager has full ability to maneuver now without restriction. A player comes into a situation educated and understanding and willing to be a participant under those circumstances and we'll see where it takes us."