Brian Cardinal on Miami Making Fun of Dirk: "It was kind of bogus"
They call Brian Cardinal "the custodian" and if you watched the NBA Finals, you can see why. He has one role in the NBA and that's doing all the dirty work, the work that not everyone wants to do or is willing to do and he seems to relish that role. After not seeing the court throughout the Mavs playoff run and none in the Western Conference Finals against Oklahoma City, Cardinal took Peja Stojakovic's minutes and helped contribute to the Mavericks Finals win over Miami. He brings toughness, he brings a willingness to throw his body in front of players on the other team, and he plays every single second like it is the last time he will be on the court.Rick Carlisle and the players have referred to Dallas Mavericks basketball as playing every game for 48 minutes and Cardinal brought that kind of intensity and that kind of physical attitude every time he stepped on the court. Despite not being a household name, Brian Cardinal found a way to make an impact in the series against Miami.Brian Cardinal joined ESPN Radio Chicago with Waddle and Silvy to talk about how the celebration in Miami was after winning the NBA Championship, what the party was like, what makes Mark Cuban a great owner, how tough it is for him to stay ready when his minutes aren't consistent, what he thought about Miami mocking Dirk Nowitzki, and if he is okay with just getting a ring as opposed to something else.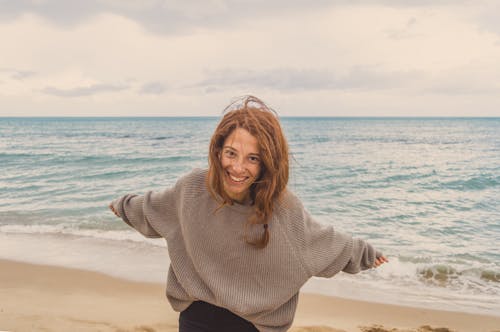 How was the celebration in Miami after the win in game 6?
"It was great. It was interesting just because I think everybody on our team, obviously you understand the magnitude of the stage that we were on and everything but at the same time it was just kind of shocking that the season was over. You know, we weren't going to wake up in the morning and have practice or a shootaround or a film session, that this was it. We won our last game, won the world championship and it was just a tremendous feeling."
What is a championship party like?
"Oooooh. From what I can recall, it was great. Just to have the trophy and I am sure you have seen a variety of pictures as the world now has on a variety of websites, just champagne and partying and people, it was awesome. To be able to do it…you know it would've been nice to be able to do it here in Dallas but like I told the guys after we lost game 3 is all this means is that we have to go and win the trophy and celebrate in Miami. I can think of worse things."
Brian, what makes Mark Cuban, from a player's standpoint, a great owner?
"Just knowing that A, he has the resources to put whatever is needed in front of you to make you not only a better play but a better team. The passion that he has, knowing that he is going to do whatever it takes whether it's spending money, whether it's having the best food, the best caterers in town, the best plane, the best atmosphere, whatever it takes to put the best product out there and as a player knowing that you are going out there with the best guys, the best character guys, the best players that he can get. It's awesome to play for him and just to be a part of what he has established here in Dallas and the organization. It was just a tremendous season."
Can you describe your ride through the postseason because it is always a roller coaster for any team that wins the title but for you truly because you weren't playing early and then you go to really being in focus here in the NBA Finals
"It's amazing, just the emotional roller coaster of not only being in the NBA but being in the playoffs and some days playing and some days not and contributing. I was on the sideline and I was doing all I could to keep guys focused and motivated and excited. Then coach came to me and said, 'Hey we are going to put you in we are going to insert you insert you instead of Peja.' It was awesome. Heck the first time he called my name in game two ,even though I played only a minute, I was thinking geez he must've knocked over a glass of water, he wants a towel or something and next thing I know I am going in game two of the finals. I am just checking in and I am giving Neil, our equipment guy, my warm ups and I am like, 'Neil, holy smokes what the hell is going on here?' It was unbelievable. It was a blast."
It's an enormous moment and you talked about how you handled it. Did you get the sense, in games 5 and 6 that the moment got too big for LeBron James and some of his Heat teammates?
"You know, I don't know. I personally feel bad for LeBron just because he is just getting hammered by everybody and it's unfortunate because he is a tremendous player. He might've been or he was obviously deferring to (Dwyane) Wade and (Chris) Bosh in some of the games but at the same time, Wade had it going. I think if you ask a lot of people, if one of your teammates has it going you are going to try and get him the ball and put him in a good situation and that's what he was trying to do. But at the same time I understand some of the frustration with the media, with I am sure his teammates, you know he is one of the best players in the world and even though one of your teammates has it going, when Wade or Bosh don't shoot the ball, he is that next option and he's got to come through and produce. Unfortunately for them he wasn't able to do that and fortunately for us he didn't have big nights."
Word is, is all of you guys, Dirk's teammates, were really upset with LeBron and Dwayne Wade for the fake coughing. Is that true?
"To an extent, absolutely. When Wade got hurt, when I tried taking that charge and he got hurt, I didn't realize until after the game that that was the particular play, they were saying that hurt his hip or what have you. My first reaction was, you know obviously the last thing I am trying to do is hurt anybody and I hope he is able to come back and be healthy for the next game because that is never the intent for somebody to get hurt. I would've thought their response would've been or should've been hey you know hopefully he gets better. It's never fun beating somebody or going against somebody when they are not at their best because it's not competition and that's what it's all about is beating the best. We wanted those guys healthy, we wanted them ready to rock and roll and for them to cough and screw around at Dirk's expense and kind of at our team's expense we thought was kind of bogus. It didn't necessarily fuel the fire because when you get to this level and when you get to this stage, you're already at an all time high motivated sense. Nothing is really going to add to that motivation because you are trying to win a World Championship and you are in the Finals. If you need somebody coughing or making fun of you to motivate you then you've got bigger issues."
As you know, the Heat were not the favorite in terms of fan support. They were considered to be a team of villains for whatever reason. As a player, facing the Heat, did you have any extra motivation to beat them for any reason or feel any differently about them?
"Oh absolutely. Just because of the decision or the celebration prior to the season even being with the one, two, three, nineteen championships that they are going to win. All of that definitely adds some motivation and at the same time, everybody was still talking about Miami and not Dallas and it turns out we are a pretty good ball club."
So Mark Cuban says rings are old school. He wants to get you guys something else. Any word on what that something else is?
"Uh, anklets. We will be rocking these world championship anklets. It's going to be unbelievable Diamonds, rubies. (Host: You want a ring?) Well, I personally, I think a ring would be unbelievable. I think that goes along with tradition and that's what everybody plays for, to get the championship ring. Now if he comes in with fifteen Bentleys or gold plated Bentley's with the trophy emblem or whatever as the hood ornament you know, that's not bad either."