Brendan Haywood Doesn't Let Miami Fans Ruin His Moment
Two seasons ago, Brendan Haywood's team won exactly 19 games. Soon, he'll have a championship ring. The Dallas Mavericks have plenty of stories about players who waited a long time to win a championship to who just wanted to play for a team in contention. Haywood certain fits into the latter category. The former North Carolina star had been to the playoffs a handful of times as he played the first eight full seasons of his career with the Washington Wizards. They went to the playoffs four years in a row, but lost in the first round there three times and the conference semifinals the other. Injured for nearly the entire season in 2008-09, the Wizards won just 19 games. Sputtering again last season, the team dealt him to Dallas about two-thirds of the way through the season.Now Haywood is just another good story on the Mavs' title team. While he was dinged up during the Finals, Haywood did average 15 minutes in the 18 playoff games in which he saw action and averaged three points and four rebounds per game. Those numbers aren't gaudy, but that's of little matter really. And the same could be said for Heat fans who threw ice at the team when the Mavs partied in Miami following their victory.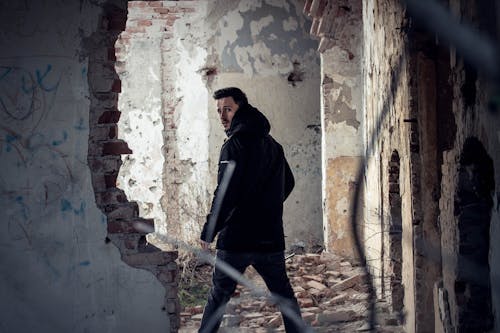 Brendan Haywood joined 106.7 The Fan in Washington D.C. with Mike Wise and Holden Kushner to discuss joining a winner and getting a ring, if the team talked about winning it all at the very beginning of the year, the party after winning the Finals in Miami, the Miami fans they ran into there, holding Mark Cuban back from celebrating too early in the waning moments of the game, being recruited by Pat Riley and the Heat last year and the criticism of LeBron James.
Is there a part of you that's just pinching yourself?:
"Right now I'm just enjoying the moment, just soaking it all in. Things have turned around a lot. We were struggling a little bit in D.C. and to be traded into a great situation, it worked out very well for me."
Did you guys talk about winning a title in training camp or did it have to develop?:
"When we got to training camp it was just all about putting in the groundwork to be a championship-level team, establishing our principles and strengthening them every day as we practiced. As the season went along, we started to see our moments where we would just come together as a team … and we knew that we were a good team even though a lot of people weren't talking about us."
What was the party like in Miami as the Mavericks celebrated in a club?:
"It's crazy because you walk in … and Dirk was there, everybody was there, Mark Cuban was there. He's the only NBA owner that would be in there partying with his players, but he's in there partying with the NBA trophy. … It's just a great time. … There was a couple Miami fans that didn't like that we were partying in their city, but hey man, it is what it is."
What was it like to see those Miami fans?:
"There was some people that when we walked into the club with the Larry O'Brien trophy they were throwing ice at the trophy. We weren't worried about it, because you can hate all you want to but that night, that was our moment. No one was going to ruin it. Haters can't ruin your moment."
On holding back Mark Cuban as he was trying to celebrate in the waning moments of Game 6:
"I really couldn't believe it. I really couldn't. With about 1:50 on the clock we knew it was over and DeShawn looked at me and was like, 'We about to be NBA champions man.' … It was a great moment just because, as a team, we realized what we accomplished. And Mark, you know, he's wanted this more than anybody else. … He did great by us by not speaking during the whole playoffs. … He finally got his trophy."
What was it like to be recruited by Pat Riley and the Heat last offseason?:
"For me it's great because I grew up a Knicks fan. … For Pat Riley to take the time was a tremendous honor. We had a meeting in a hotel board room. They showed and told me what they thought my potential was and how I'd fit on the team and what they were looking at doing. It was a great presentation and I really enjoyed them coming down. … I saw the point of view and their dream and how they wanted to shape their team."
On whether LeBron James choked and the media piling on him:
"I've learned in my time in Washington that the media's not always fair. Sometimes stories get reported and you don't know the whole fact, don't know the whole situation. With LeBron, I think it's 50-50. I think a lot of people are piling on; a lot of people are taking shots at the guy. … But the guy's a two-time MVP that I think averaged 27 points per game last year. … At the same time, when you do shows like The Decision, when you have the smoke machines and come out, when you talk about yourself in the third person … people are going to come at you harder."