Braylon Edwards: "There will be a season and the season will start on time"
by Chris Fedor
There is a good chance that New York Jets will look a lot different than the team that lost in the AFC Championship this past year. Not only have some players retired, but the Jets also have a number of big-time free agents that may not be back with the team. Two of the key free agents happen to play the same position. Santonio Holmes and Braylon Edwards could both be hot commodities on the open market and could fly out of New York. This offseason, the Jets need to do anything they can to re-sign at least one, but both would be a better idea.Both Edwards and Holmes will command big bucks this offseason and it's tough to justify paying two receivers big money, but if New York wants their franchise quarterback to continue to develop, they need to keep him surrounded by as many weapons as possible. Braylon Edwards has struggled with drops at times during his career and his production has dipped in New York because the Jets don't sling it around the yard like some of the other teams in the NFL, but he is a true difference maker when he steps on the field and it won't be easy to replace a wide receiver like him if he bolts in free agency.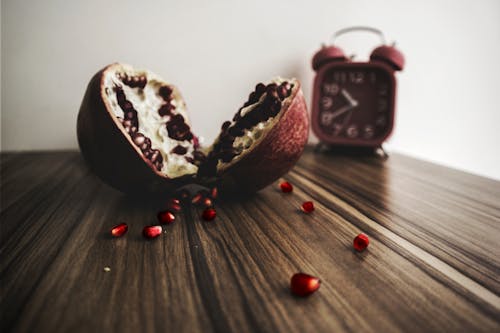 Braylon Edwards joined WXYT in Detroit with Mike Stone to talk about how his experience in New York has been, what it's like to play for Rex Ryan, putting his DUI behind him, when he expects the labor talks to get resolved, and who he wants to play for next season.
His experience playing in New York:
"New York experience was good. Two years ago we did the same thing coming close against the Colts. To come back with everything going on last year, all the pressure and expectations put on us, for us to almost deliver, and I know almost isn't good enough, but we had a great run at it, it was fun, and it was a heck of a team and organization to be a part of for the past two years."
What it is like to play for Rex Ryan:
"He's a great guy to play for. He's very confident when he believes in something. Always has the utmost respect and belief in his guys. We're always playing for him and giving him everything we have. He's one of those guys, an old school coach with an old school spirit, but he has a bit of the new school because he's very talkative, boastful, and confident. A lot of times that comes off the wrong way, but we as players know what he means by it so it doesn't bother us."
On putting his DUI behind him:
"Pretty much. The bad thing about this situation is I never drive in New York. One I don't know where the heck I'm going and two the roads are too bumpy and the traffic is crazy. I usually always have a chauffeur, but it was a random situation where I went to a teammates event and stepped out after that. Why I got pulled over wasn't even because of erratic driving or suspicion of intoxicated driving, it was for tinted windows, which was BS. Things happen, but you learn from it. No matter if you drove there, you've gotta make sure you have someone drive you back. Whether it's a cab, friend, or whatnot. Just don't put yourself in that position. You learn from it."
On when he thinks the labor talks will be resolved:
"I think it will be settled sometime around July or August. The reason that I say it will be settled is because the owner are applying that pressure because they have it right now. They know a lot of athletes are going to be struggling with money in terms of bonuses and things of that nature. In terms of getting paid, guys are going to start to panic and what to cave in, but we're not. We're going to hold fast, but at the same time they don't want to lose that money on the back end. There will be a season and the season will start on time because that's just too much revenue for those guys to lose. Football has become the number one watched sport in America and the number two grossing sport behind Nascar. They can't afford to lose that revenue stream no matter what they say. We'll have a season, probably end of July or beginning of August we will be back on track."
Where he wants to play in 2011:
"I wouldn't mind ending up back with the Jets. I think we have a good chemistry and a good rapport and we're building on something. I'm tired of things changing. With Cleveland it was always changing and even to get to the Jets it was ever changing, but now I see us having something and developing something and I would like to be a part of it. If it doesn't go that way it's football, it's life, and things happen. Just a good situation. Just a situation where I don't have to start from scratch like the Buffalo Bills or something."