Brandon Lloyd Compares the Broncos Performance this Past Weekend to a High School Game
This past weekend the Denver Broncos were completely embarrassed by the Oakland Raiders. Kyle Orton couldn't complete a pass, the Raiders ran all over Denver, and the Broncos were completely dismantled. It was one of the worst performances I have ever seen from an NFL team and everybody on the roster should be embarrassed by the way they played. They were outplayed and they were outworked and it was unacceptable.Since their 2-2 start to the season, the Broncos have lost three straight games and have looked worse and worse every week. In fact, I think it is safe to say that the Josh McDaniels honeymoon in Denver is long gone and the seat underneath him is getting warmer by the day.
Brandon Lloyd joined 104.3 the Fan in Denver with Mike and Scott to talk about their awful loss against the Raiders, what it felt like to get blown out, whether or not he was embarrassed, and how they are expecting to move past a loss like this.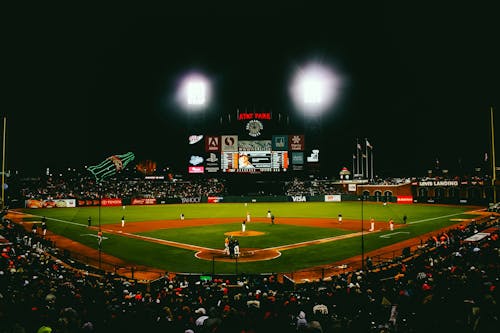 On what happened in the Raiders game:
"I don't really have any answers or excuses for what happened. The early turnovers and miscues offensively didn't help matters and the inability to stop the run. One of the points of emphasis for this game was that the Raiders were going to figure out a run play and just continue to run it till we stopped it and that's exactly what they did. They kept running a toss play, a power dive play, and it kept working. We were unable to make adjustments as coaches and as players."
On getting blown out:
"There's really no excuse for getting blown up on like that. That's a high school game. That's not a professional football game and it's embarrassing. It's just not right and there's nothing really much we can do about that today but learn from it. Maybe there's something during the week that we did wrong as players and coaches and try to correct that moving forward. We've got a rough week this week of practice, then travelling and going over to London to play the San Francisco 49ers and that's really what we can try to focus on."
On whether or not people were upset with Josh McDaniels and the way he practiced the team leading up to the Raiders game:
"No. I didn't get that impression of last week. Coach McDaniels' sense of urgency was extremely high going into the Raiders because of the potential of the Raiders. You look at our division and you can't look at the Raiders anymore and say 'oh these guys have great talent and the best athletes in the world and they're not good.' We can't say that because our division is so wide open because every team has an opportunity. That makes the Raiders even more dangerous because not only do they have the best athletes in the NFL but they have confidence and motivation. Now look at them. They're a playoff team."
On Broncos fans being embarrassed by the play of the team:
"That's terrible. Especially after that game because I was embarrassed wearing the helmet and wearing the jersey. It was that bad and like I said it's the leadership. All of our different styles of leadership have to come to the forefront and that's the best we can do. There's no magic formula and there's no Vince Lombardi speech that Coach McDaniels can pull out of the archives and read to us that's gonna make us a better team. We just have to keep grinding during the weeks and coaches have to continue to put game plans together that to put us in successful positions and we have to execute as players. Period. There's no magical pixie dust that we can put in our Gatorade and drink it and go out and play like a new team."