Brandon Jacobs: "I don't take nothing back I said about the fans"
This offseason, Brandon Jacobs made a move that can be and should be admired by a lot of Giants fans. The bruising back restructured his contract in an effort to free up salary to help the Giants re-sign a player that stands in his way when it comes to getting carries. Unfortunately for Jacobs, since that time, he has gotten himself into a lot of hot water with the organization as well as Giants fans and rightfully so. A few weeks back, after the Giants had a come-from-behind win to get to 5-2 on the season, Jacobs wasn't happy with his playing time and let his frustration out to the media after the game.Since that time, his relationship with Giants fans has become increasingly rocky. At this point there is really nothing else for Jacobs to say. He has already said he stands by his comment. Until he finds a new home all he can do to stop from getting booed is what every player can do. Perform on the football field. He needs to go out, run hard with passion and a purpose the way he used to, and put up the kind of numbers that he has shown he is capable of. If he does that, then fans will have no reason to boo him. However, Jacobs is an NFL running back that's averaging three yards per carry and has just two touchdowns on the season. With that kind of effort comes boos. If Brandon Jacobs can't understand that and can't handle the criticism then he should go play somewhere other than New York.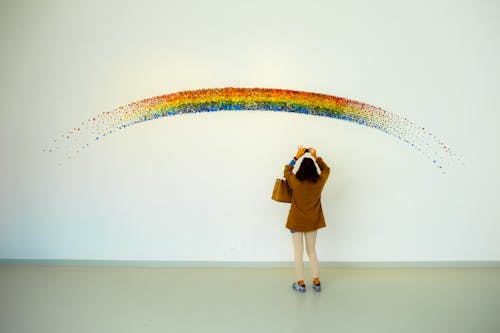 Brandon Jacobs joined WFAN in New York with Boomer and Carton to talk about the poor performance against the Eagles last week, whether or not he thinks the Giants still have a good chance to win the division and maybe more, if he regrets what he said about the fans, if he thinks what he has said has been dumb, on the idea that he doesn't want to be booed, whether or not he would rather play on the road, and if he would like to finish his career in New York.
On the poor performance against the Eagles last week:
"That's pretty much what it was. They came out, drew first blood, and kept going because they wanted it more than we did. When you go out and play the way we played against a team like that then you should get beat."
Whether or not the Giants still have a good chance to win the division and maybe more:
"Oh no question. I definitely feel that way. I think we have a great team, I think our chemistry is good enough to where we can overcome the things that have our team down now and I think we've got the talent to get it done."
Whether or not he regrets what he has said about the fans:
"I don't take nothing back I said about our fans. I don't think I said nothing bad about them. When you come out and get booed like they do us we are out there for ourselves. We go out there, play hard, and we do whatever we have to do. It's up to them whether or not they want to boo. That's what they do. I don't take anything back about not caring because at the end of the day we're out there as a team and it feels like we are playing at home but are out there by ourselves as well versus playing on the road. We just got to stick together as a team and whatever comes with the territory as far as boos and that's what they want to do then that's what they will do."
On the idea that he has said some dumb things about Giants fans this year:
"It wasn't really about the fans at that point. I was upset and it wasn't really about the fans. I didn't have a great game, I barely played, and that's what made me happy at that time. It was a $70,000 Nissan. Everyone thought I was talking about a Lamborghini or something. It was a $70,000 Nissan."
On the idea that he gets upset when fans boo him:
"We go out there and give our all. We practice hard every day, we do our best to go out there and win and give our fans a good show. We don't want to hear that. We don't want to hear anybody, as we're trying to work hard and overcome adversity already, and they make it even harder to overcome adversity when they do things like that. As a player we don't want to hear that."
Whether or not he would rather play on the road as opposed to home:
"We've been playing good on the road. I don't know what the problem is at home. It's just how things are. I'd rather player at home because it's easier as far as travel. You don't have that much more you gotta do. You gotta get on the plane and I wish things were a lot better at home for us."
Whether or not he would like to finish his career with the Giants:
"I would love to finish my career as a New York Giant. Everybody's taking my words and twisting them up and putting them against me. I'm not making those comments because I don't want to be a Giant. I'm not saying that because of that. It's not because I don't want to be one. There's a lot of other issues that could stop that from happening. Do I want to be a Giant? Yes. My family is here, we're settled, my kids are in school, me myself I like it here. There's a lot of other opportunities for me here as well."