Brady Hoke Waxes Poetic as He Prepares For His First Season at Michigan
by Eric Schmoldt
Just three seasons ago, Brady Hoke was getting the Ball State Cardinals ready for what would wind up being a dream season. They very nearly went undefeated and the special year had Hoke packing his bags for San Diego State. In two seasons there, he turned around an Aztecs program and led them back to the postseason.Just three seemingly short years later, Hoke is now the head coach at one of the most prestigious college football programs in the nation at Michigan. Once again he's charged with resurrecting a program. He's done it before, and I know for a fact he was passionate about those turnarounds. But listening to him here, he sounds more passionate than ever, which should scare a few Big Ten teams.Brady Hoke joined ESPN Radio with Scott Van Pelt to discuss opening camp as the head coach of the Michigan Wolverines, how he keeps his team from looking ahead to Notre Dame, how quickly his staff can turn around a paltry defense, why their doing so well in recruiting to Michigan, how fast he can restore the program's honorable spot in the college football landscape and the journey he's taken to become head coach in Ann Arbor.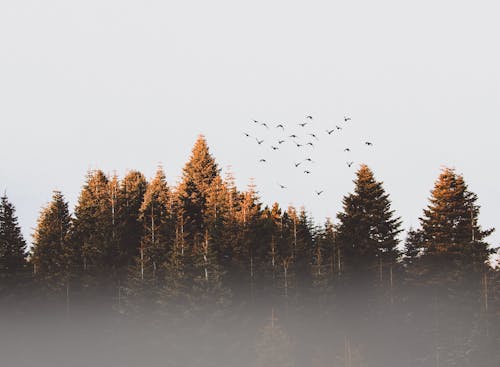 What was it like to wake up and know that it was the first day of camp and you were the head coach at Michigan?:
"I think it's what the morning has been like for 30 years of coaching. You're excited to get back at it, you're excited to be with your players and be around them. You get out of some of those administrative things and you get to have fun coaching a great game and really helping kids with life lessons and anything else."
But, come on, today's a little different because it's Michigan:
"There's no question it's humbling and we're very honored to be here and we understand the rich tradition and the legacies. Our job is to be accountable to all those 131 former teams."
How do you keep your team focused on the season-opener when Notre Dame is looming the week later?:
"You just keep educating your guys about that first impression, because you don't get a second chance to make that first impression. We're the 132nd team at the University of Michigan and the legacy of our seniors and to get to the second game, you've got to play the first game. We've just got to keep focused."
How quickly can you guys turn the tide after a paltry defense a year ago?:
"We've got a tremendous staff. … Those guys do a great job of teaching fundamentals, teaching techniques, talking constantly about the passion that you play defense with. … I think our players, I'm really proud of this group of guys because they've heard all the criticism and they've just gone to work every day. They had a great summer. … It's going to be exciting and they have a lot to prove."
What are you guys doing so well that you have been so successful in recruiting?:
"It's the University of Michigan. It's a global education and it's the winningest program in the history of college football. When you start talking about that and when you see the facilities. … It's amazing in the changes in the facilities and the things that we have to offer and an education that is second to none. And we've got a tremendous staff of guys who work their tales off, they know the lifeblood of the program."
How quickly can you return this program to its special place in college football?:
"That's always the $64,000 question. What I can tell you is our seniors have taken ownership. Our seniors have done a tremendous job and that's where it's got to start when you look at the work ethic and the things that we want to do as a program on the field and off the field. … We'll just see where the chips fall at the end of the year."
If I had told you during the great season at Ball State in 2008 that three years later you would have been through San
Diego State and were now coaching in Ann Arbor, what would you have said?:
"I'd have probably told you you made a poor bet. But this has been a lifelong dream. I think and feel so much in my heart about the University of Michigan and what it represents on a national scale, what it represents regionally in the Midwest and the type of football and the guys that have come through this program. Being here for eight years, you really absorb the traditions — the band and the tunnel — and all of those things are a part of being Michigan."
4 Responses to "Brady Hoke Waxes Poetic as He Prepares For His First Season at Michigan"
It doesn't matter how "humbled" Brady is at getting the U of M job. Or how great a job he did at Ball State. Or how quickly he rebuilt SDSU. Come November 26th, he'll be the same place RichRod was…getting his a$$ handed to him by the BuckeyesYou sound alot like a congressman circa talking about how America will always have AAA credit ! Greatness only seems to reign supreme at the crest of wave…only to be followed by a pummeling ride to the ocean's bottom. At Ohio State, the churning white water is already present…the body slam on a hopefully sandy floor is coming. Worst case, its a coral reef which bloodies and renders the Ohio program unconscious.
It would be good for Michigan if Ohio is able to restore some integrity to its program relatively quickly. We pray that the crooks are fully eradicated from Columbus, but are also realistic about how quickly that can happen.
By john doe. Look at Buckeye fan. Always so worried about Meechigan. Hey boy if you are so sure of that AZZ kickin let me know and we can wager it. You need to worry about tattoos, hypocritical coaches, poor recruiting, vacated wins, sorry azz rookie coach, owned by the SEC and oh yeah you are about to go retro John Cooper. 2 -10-1.
O- H – N -O! Greatness huh? 43 – 57 – 1 vs UM. Is that greatness? How about OH – for SEC?
By Big Blue.It never ceases to amaze me how Buckeye fans and other Michigan haters are constantly chiming in on anything related to Michigan. WTF? Is the drama with your team not enough to keep you occupied or to know you should probably keep your mouth shut?? I have never accused anyone in the Scarlet & Gray of being intelligent, but I think you better get your own house in order before worrying about what goes on in Ann Arbor. It must just be the sheer jealousy of the noteriety (big word for a Buckeye, I know) and praise that Coach Hoke has received on a national level for his incredible recruiting to this point and all that is discussed about Buckeye nation is the shame and scorn regarding the blatant trashing of the rules by the almighty Sweater Vest and his egomaniac QB. I think the ax falls this Friday with the NCAA, right?? Yeah, good luck with that. Now go to do something more productive like fix the screen door on your doublewide.