Brady Hoke on the Michigan Defense: "There were still probably more negatives that we needed to work out this week than positives"
Brady Hoke came to Michigan looking to return the program back to prominence. The moment that he had been waiting for, his first game was certainly a memorable one. In one of the rarest things that I can remember in college football, the game was called early because of a storm that came through Ann Arbor, but not even mother nature could put a damper on the beginning of Hoke's Michigan head coaching career.Despite having the final quarter washed away, the Wolverines got the "W" in his debut and it was well in hand when it was called. On offense, the Wolverines were doing pretty much whatever they wanted against the Broncos defense and on the other side of the ball Michigan was bringing blitzes from everywhere and forcing turnovers repeatedly.While it wasn't a perfect debut and there are still some things Michigan needs to work out on both sides of the ball, it was a promising start and the program looks to be in better hands with Hoke than it was with Rich Rodriguez. The first real test will come this Saturday night against Notre Dame. The Irish will be fuming coming off their opening weekend loss and will be looking for revenge after getting tripped up last year in South Bend by the Wolverines.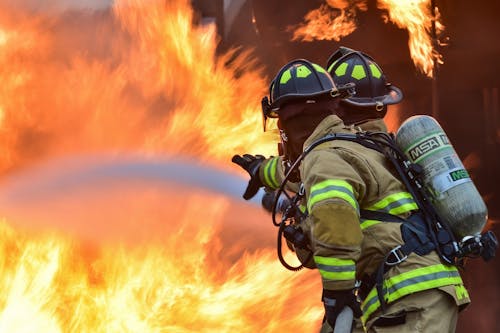 Brady Hoke joined WXYT in Detroit with Stoney and Bill to talk about if they practiced for four quarters this week or just three again, how he is preparing his team to play in rain games, whether or not he has a say in the offense, what he was most pleased with in the win against Western Michigan, and previews the upcoming game against Notre Dame.
How many quarters he practiced for this week:
"We practice for four quarters every week. It was good we got a lot of rain yesterday out there so if the rains come I think the wet ball drills and all those things, we were out in it all day yesterday."
Whether or not he is out of the loop when it comes to offense because of his defensive background:
"No. Not really. Being with Al (Borges) going on three years, him and I meet twice a week and talk about the plan and what we feel we need to do and what we can exploit. He will go through that. For me as a head coach, Al and Greg (Mattison) and both sides of the ball, they have an opportunity to spend a whole lot more time than I do looking at the opponent and studying the opponent, the tendencies, and all those things that go along with it. So for me to get on the phones and say I think you ought to run this play and that play, that's not fair to them."
What he was happy with in the week one win:
"I think I was pleased that number one we had one penalty and that was a delay on a punt so that was probably one more penalty than we should've had but we had one penalty during the game. Our offense had limited amount of plays, we only had 39 plays, but took care of the football. I think we had one bad decision when you talk about throwing the ball during the course of those 39 plays. I thought the backs, Denard (Robinson), and the guys who are responsible for taking care of the football, I thought they did a good job with ball security. 190 yards rushing in almost three full quarters of a football game. The guys were doing a good job up front and then when we did bring pressure I thought we got home. Two defensive touchdowns in a game are always things that give you great momentum but there's probably more negatives that we needed to work out this week and improve on than positives."
On Notre Dame:
"I will tell you what? It's really deceiving. First off, South Florida is a good football team. They've got good players on their team. Secondly Notre Dame has very good football players on their team. They've got a lot of experienced guys on that team, they had 508 total yards of offense and held South Florida to 254. What hurt Notre Dame as all coaches, it's your worst nightmare, they had five turnovers and two of them were down in the red-zone in a position ready to go in the end zone. When that momentum happens and the tide turns a little bit that way, this is an emotional game to some degree, that hurts ya a little bit. Believe me they are very talented, they have great playmakers on offense, they have a defense that is stout and physical, so we have our hands full."