Brady Hoke Has Started His Road to Making Michigan Relevant Again
After another disappointing season at Michigan and an embarrassing bowl loss when his defense was a sieve, Rich Rodriguez was fired. The Wolverines hired Brady Hoke from San Diego State and while some may scoff at the decision because Michigan didn't get a coach with a "bigger" name or a better resume, Hoke was the right hire.Not only is he a "Michigan man," but he has also done a great job turning around other programs in the past. Despite the name recognition of the program, things in Ann Arbor have been inexcusably bad in recent years and Hoke will have his hands full trying to bring the Wolverines back to prominence. Brady Hoke joined WBNS in Columbus to talk about how he is adjusting to things since taking over at Michigan, whether or not he will mix up the defense from what it was under Rich Rodriguez, how important it will be for the seniors to take on a leadership role following spring practice, and how fortunate he feels to have this opportunity at Michigan.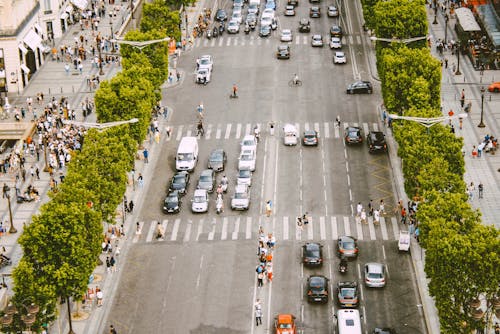 How he is adjusting to things at Michigan:
"I think so. We've had three months up here in Ann Arbor. I can tell you we're happy and we love it. The people in the community and the people at Michigan have just been outstanding. There's no question we feel at home."
Whether or not he is going to change things on defense:
"I think we will. As you evaluate spring and come out of it, number one we're going to be smart enough to put our playmakers in position to make plays. You have to kinda feel yourself through it and see what you have as a football team, as a defensive football team. There's some guys that are proven guys and there are a lot of guys that were young guys and we have to see how they fit in, not just scheme wise but to what we want to do. I think that's part of it. If we can play a little more of man coverage then that's something. We played without two returning corners during the spring, but two young guys I thought did a nice job out there. We'll just take it and really see where we're at during fall camp."
How much he will rely on the seniors for leadership following spring practices:
"This is always going to be a senior team. In our meetings and my meetings with the seniors, this is their football team. They know there's an expectation at Michigan and an expectation of how they handle each other, how they motivate each other, and how they work together and the intensity and discipline that you need to have as a football team. Our seniors, that is their job and they understand that. It will be interesting how this group and this class, the 132nd team, how they do their job as seniors."
How fortunate he is to be the head coach of Michigan:
"I'm very fortunate. I've got a tremendous staff here and tremendous guys who coach for the right reasons. We've got a great administration, Dave Brandon our Athletic Director, and he understands my commitment to the kids on this team, being with them and coaching. From that standpoint there are a few more duties, talking to the media being one of them, that are a little more. At the same time it's those 115 kids that sit in that meeting room and will be out on the field in the fall. That's where it all starts and that's where the important part of the job is."
Whether or not he will take pride in taking recruits from Ohio State:
"The pleasure is getting guys with character and getting guys with integrity and getting guys who understand and have a passion to play the game. Understand the value of a degree. Whether it be in Ohio or in Michigan or in the Midwest, we obviously want to have a base in those states. The one thing that you can say about those guys in Ohio that last Saturday in November, they do understand what that rivalry is all about and I think that's important and that's important for how we're going to play football at Michigan."
 Responses to "Brady Hoke Has Started His Road to Making Michigan Relevant Again"
To take pride in taking recruits from Ohio State, Brady will actually have to take one that's worth a crap. If a guy is 6th on OSU's list and first on Brady's, he didn't "take" him; OSU let him have him.