Boston Celtics President Danny Ainge: "The Team Overachieved"
Boston Celtics president Danny Ainge has declared that his team overachieved this season. The team went 39-27 in the lockout shortened year, finished fourth in the Eastern Conference and advanced to Game 7 of the Conference Finals. It's not that Ainge didn't believe his initial roster could do that, but he believes the team overachieved given the injuries it incurred along the way.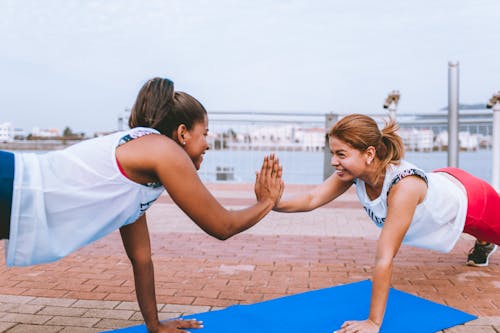 Now it's up to he and the Celtics brass to figure out what the roster and expectations will be going forward. Can he keep Paul Pierce, Kevin Garnett, Ray Allen and Rajon Rondo playing together?
Danny Ainge joined WEEI in Boston with The Big Show to discuss the Boston Celtics season, why he believes the Celtics overachieved, the status of Kevin Garnett, if he can bring the Big Four back, if he wants to do that, the upcoming NBA Draft and officiating in the league.
What was the turning point against Miami and why aren't you guys playing now?:
"I think that you don't get over it for a long time, but at the same time, I'm very excited about our team and proud of our team for what they accomplished. … I thought the team overachieved. I thought that, ultimately, Miami got Bosh back and they started playing really well. Game 6 was, I think our guys were ready to play, I think LeBron had something to do with that game. … Then Game 7 it was close but, again, they turned it up to another level. I don't think it was necessarily anything we didn't do as much as LeBron was really good."
You say the team overachieved. What was a reasonable expectation entering the season?:
"Well I thought that where we got with a chance was expected when the season started or when we looked at our roster and thought we'd have Avery Bradley, Jeff Green, Chris Wilcox, Brandon Bass coming off our bench. I thought that was a very good team with high expectations. But, not only did the three guys we didn't have during the playoffs, but Paul and Ray weren't 100 percent through the playoffs and those guys gutted it out. … In the end, we just didn't have enough."
Do you have any idea what Kevin Garnett wants to do at this point?:
"So Kevin and I had a good conversation last week and the conversation was mostly of how he needs time before that decision. … I think that we'll talk within the next week, but I'm not sure that's a decision day for him. He may want to wait and see what sort of team we have. I know that he wants to come back. I know that he likes Boston and loves playing for Doc. … I think that his decision is going to be, 'Do I really want to play?'"
What's the likelihood of Garnett, Pierce, Allen and Rondo all returning together?:
"I don't know the answer to that. I think that it's possible that that happens. All of that's possible. … The whole group could come back."
Do you want to bring those guys back?:
"We want to get younger; we want to add younger pieces. But these guys, not healthy, and Ray and Paul were more healthy than our young guys … but had we had our 24- and 21-year-old healthy, we could have been playing in the NBA Finals right now. The reality of it is this team is not old. … Our guys are still performing. These guys are playing well."
Is it Boston or retire for Garnett or could you see him going to another team?:
"I'm not sure. Of course he can. I don't think that's what he wants to do, but it is a possibility, sure. … I didn't get that feeling, but he definitely has that option. Who knows what happens over the course of time? I hope that he wants to come back. That's sort of been the indication, that if he's going to play he wants to come back to Boston."
On rumors that the team would keep just one first-round draft pick:
"I listen to all the possibilities but right now we still have both of our picks."
Is this a deep draft in your eyes?:
"It's not that deep, no. It won't have as many transcendent players as [the LeBron] draft had. But I think when people say it's deep, you might get a player that can break into your rotation at 30 or 40 in the draft. That's unusual. … I think we're going to get two good players, but not transcendent players."
What do you think about Austin Rivers and could he play for his father?:
"Yes he could play for his old man and I think he's going to be a top-10 pick and I think he's got a very bright future."
Could you trade picks 21 and 22 for a top-10 pick?:
"It's not likely. That's too high of a move."
On everyone complaining about NBA officiating:
"I get frustrated with officiating at times like everybody does, but I do think our officials are the best of all basketball world. I travel the world and watch basketball games and the NBA officials are the best. Second of all, the idea that they're not held accountable is not true. … They're held accountable by their peers, by the NBA office, by the teams and coaches. … They're scrutinized."
Have you ever questioned the NBA Draft lottery or wanted more transparency?:
"No. You realize how many people would have to know and to be involved in a conspiracy of the lottery? It's too complicated. … It doesn't happen."