Bill Self has a "Good Team, but not a Great Team"
For those of us who did not pay too much attention to college basketball before 1988, it's easy to take the Kansas Jayhawks for granted in March. Under Roy Williams, the program was known for its great talent and the regular-season success that preceded its tournament collapse. The Jayhawks had the most wins of any school in the 1990s and were ranked number one in the nation in six different seasons during Williams' tenure. But they didn't win any championships.After losing to Bucknell and Bradley in the first rounds of his first two tournaments with Kansas, Bill Self was able to reverse that trend by exceeding tournament expectations in the last three seasons and even winning a championship in . Now, Self has the number one team in the nation. As the Madness approaches, we'll see if that distinction is nicer to the Jayhawks this year. Bill Self joined Bob Fescoe on KCSP in Kansas City to talk about criticism of his team, how the Jayhawks can improve, expanding the NCAA tournament, the relevance of conference tournaments and the the Big 12.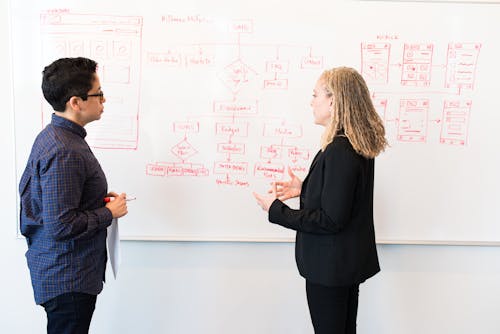 On criticism of current team in the media:
"They probably get that as much from me as anything else. I am the one that says to the media that I think we can play better and that we definitely have some areas to improve in – which I believe 100% to be true. So if I got tired of that, that's probably because I am the one who planted that seed. I want our guys to get better. We talk about that a lot as a group. That's not being negative. That's just more factual that we can definitely play better – which is a good thing."
On what the team can improve:
"We are definitely not running in transition and we are not getting much of out of secondary break. Defensively, our ball screen defense, although it was really good last week, needs to get better. There are some things we have done very well – don't get me wrong. As coaches, you always try to find somethings to tweak a little bit to get better. We have a good team. I don't know if we would label us as a great team, but we have a good team with a bunch of really great players. The guys sacrifice for each other and really like each other and have given us a chance to become a pretty good team. We really haven't had five or six guys on on the same day. We've had three or four guys on, but it would be really nice to have more guys hitting on all cylinders on the same day. There's just a small step that we can take if we are going to have a chance to do what we set our dreams out to do."
On expanding the NCAA Tournament:
"I think there's positives from both fronts. A lot of coaches would like to see it expand because it would be better for our profession. For the game and for the tournament, I do think it should be expanded. I think you would have more kids competing and more quality kids. But not to 96. We get so hung up on teams 66, 67 and 68 that get left out. Why don't we let them in? Why don't we have the last-four in play the first four out. I can see it going to 68 teams, but I cannot see it going to 96. There would be some teams this particular year that would have a disappointing season and could make the tournament. I think the NCAA tournament is special and that selection show is so meaningful and so exciting. I see the coaches point, but if I am looking at what's best for the tournament, I like having it the way it's said up with those three weekends building up to the championship."
On the Big 12 this year:
"Winning this league is a great accomplishment. This is a year when the league is as good as it's ever been. Our league is good. I think we'll get seven teams in. That being said, there have been several games in league play that I went back and looked at the tape and we win, but I'm not really happy."
And on whether anything can be gained for Kansas in conference tournament:
"I do think all programs do have something to gain. The thing about college basketball this year is that I don't think there are as many great teams as there have been in years past. If teams aren't as dominant, then this is opportunity this weekend to get better. There is still a lot to play for – not from an on-paper standpoint because we will probably be seeded pretty good – but from a pride standpoint and to solidify what we has already been done. Plus, we are playing in Kansas City and have a chance to get our program's 2,000th win here on Thursday and we exited so early last year in a pitiful performance in Oklahoma City. So those are the motivations to come back and play really hard I believe.