Bill Belichick Doesn't See Any Weaknesses on the Saints
Bill Belichick has been considered the best coach in football for a long time now, but two weeks ago, he made quite a coaching blunder.  I still don't agree with the move.  I thought it was a decision that cost his team a win against Indianapolis.  After the way the Patriots lost at the end of the game against the Colts, I wondered how his team and his defense would respond to a loss like that.  Well, they responded in fine fashion this past weekend.  If he was trying to send a message to his defense, the message was heard loud and clear.  The Patriots avenged their loss against the Jets earlier in the season by belting them this past weekend 31-14.  On top of that, the defense which took a lot of scrutiny after the loss against Indianapolis confused and harassed Mark Sanchez all afternoon.Now, after a slow start to the season, Tom Brady looks like the old Tom Brady, the defense is a top ten defense again and they have actually had an emergence in the running game with Laurence Maroney.  The Patriots are 7-3 this season and have a chance to do something this upcoming Monday night that no NFL team has done so far…beat the New Orleans Saints.Bill Belichick joined WFAN in New York with Joe and Evan in a rare out of market interview to talk about the win against the Jets, the health of Tom Brady, the decision that he made at the end of the game in Indy and previewed the big showdown against New Orleans this Monday.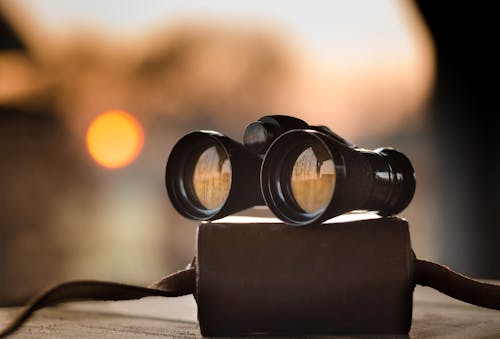 On the game that Wes Welker had and whether they tried to implement him more in the game plan:
"Wes is a heck of a player and we've got a pretty good quarterback.  Tom (Brady) was able to find him on a couple of plays.  Wes made a couple of nice catches and catch and run plays.  The game plan is never designed to go to one player and Tom's very good at trying to find the open receiver.  Not saying that he doesn't have a little bit more of an eye for (Randy) Moss and Welker than some of the other receivers, but he really tries to find the guys that are open and Wes was able to create some space and get the ball a little bit."
On the battle between Randy Moss and Darrelle Revis:
"Well I think that Revis is obviously one of the best corners in the league, one of the best guys we play against and we have a lot of respect for him.  Randy is a great receiver as well so it's a great matchup.  The Jets mixed their coverages in and we mixed where Randy lined up and what kind of plays he ran against and all that.  I thought it was very competitive.  Revis as I said is as good of a corner as we will play against all year and we have great respect for him."
On the play of his defense this year:
"You know Joe I think we have played really competitively on defense.  We're at the top of the league in a number of statistical categories; most importantly points given up.  That's the main one, so there's certainly a lot of room for improvement, but I think those guys have come together, our communication has gotten better over the course of the year, we haven't given up a lot of big plays, certainly a lot less than we have the couple of years, and that's been a big help for us as well.  There's a long way to go and some things that we can do better, but I think that our youth at the secondary and linebacker, our team speed has increased and we just aren't giving up as many big plays so that's been a positive.  We've had a couple of chances here to win games when we've been ahead in the second half and those are games that we lost them as a team, but you always like to feel like if you're ahead defensively in the second half that will be enough and we've come up short a couple of times.   We've got work to do, but overall I think it's a group that works hard, that's improving and continues to get better.
I think they've had a lot to do with the games that we have won."On whether or not he would make a different decision in the Colts game if given the chance:"You only get one chance and that was the decision that I made at that point and I did what I felt was best for the team.  Of course I wish it would've worked out differently, but I thought that was a good decision for our team and I will live with it."On whether going for it on 4th and 2 against Indianapolis was about trying to send a massage to his defense:"I don't think that really had anything to do with it.  We were just trying to win the game.  I was just trying to win the game.  It wasn't about sending any messages; it was about trying to win a game."On New Orleans:"Joe, real good. They're real good. I can't remember seeing a team like this in a while. They're very good on special teams, (they're) explosive and defensively I don't even know how many touchdowns they have, but it's a lot.It seems like every game that I watch, they're returning one or two passes or strip sacks for a touchdown. It's not just making stops on 3rd down or getting off the field, they're scoring points and I bet they've had at least two or three of those called back as well.
They're dangerous on defense. They pressure the quarterback, they cover well, they turn the ball over and they give great field position for their offense to score. Then offensively, they're leading the league in scoring, maybe on pace to set an all time record and some of that is the defense, but offensively they've got good receivers, good backs, (a) good quarterback, good offensive line and good everything. This is a game where there is really no weak point on the team. I think Sean Payton has done a great job putting together the football team, they have a good scheme offensively and they give you a lot to defend. They have a very good scheme defensively with Gregg Williams and they give you a lot to get ready for there. They're a talented team that does a lot of things that is just gonna force your hand every inch of the way. The only way to compete against them is for everybody to do a good job. It'll take all 45 guys all the coaches, all the trainers and everybody we've got doing their very best against the Saints on Monday night to be competitive with them. I don't see any weak points on that football team." Listen to Bill Belichick on WFAN in New York with Joe Benigno and Evan RobertsTags: Bill Belichick, New England Patriots, New Orleans Saints, WFAN