Ben Roethlisbeger's Steelers Enter Much-Needed Bye Week: "We're hoping to get back to full strength going into a really crucial stretch."
At this time last week, Steeler Nation was lamenting Pittsburgh's second loss of the year to the hated Baltimore Ravens. The 23-20 loss on Sunday Night Football in Week 9 bumped Pittsburgh out of the top spot in the AFC and all the way down to third in the AFC North behind the Ravens and Cincinnati Bengals. Fast forward to today and Steelers fans are feeling good once again following Pittsburgh's 24-17 road win over Cincinnati, and not to mention Baltimore's shocking road loss to the Seattle Seahawks that moved the Steelers right back to the top of the division and into a first-place tie with the Houston Texans for the No. 1 overall seed in the conference through Week 10.Now the Steelers enter their bye week, and it comes at a good time. There's players on both sides of the ball that need the extra week to rest and heal up before the stretch run, none more important than franchise quarterback Ben Roethlisberger. It was revealed on Tuesday that Big Ben had a broken thumb on his throwing hand. He's dealt with pain in that thumb for quite some time now, so the hope is he'll be able to play through the injury just fine. We won't find out though until two weeks from now when the Steelers return from their bye to play the Kansas City Chiefs at Arrowhead.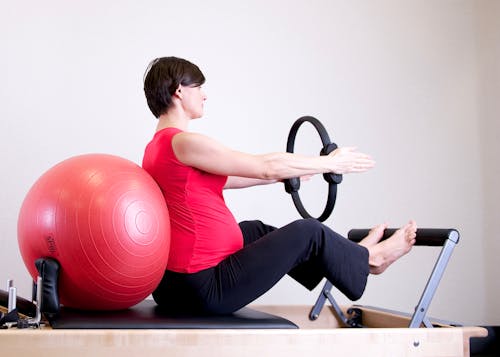 Roethlisberger joined 93.7 The Fan in Pittsburgh to talk about the team feeling good about getting a win over a hot Bengals team before heading into the bye week, how much fun he's having slinging the ball around to his arsenal of weapons at wide receiver, the Ravens laying another egg — this time against Seattle — following a big win over the Steelers, the bye week being welcomed for him and the rest of the team from a health and rest standpoint, and the growing rapport he seems to have with every last one of his pass-catching threats at wide receiver and tight end.
On the team feeling good about getting a win over a streaking Bengals team before heading into the bye week:
"It does. It was a tough challenge for us to go into a hostile environment against a very good football team that was above us in the AFC North rankings. And a very good defense, so it was a good challenge for us. Anytime you can go on the road in the NFL and get a win, you'll take it."
On how much fun he's having with his arsenal of weapons at wide receiver:
"It's fun. These guys are awesome. I've had so many good guys from Hines Ward to Plaxico to Heath Miller — I can go on and on — but to see these young guys and how much they blossom each week, and every game, and every day in practice. It's just so much fun. And then you add in the experience of a Jerricho Cotchery, it's just so much fun. I said it during training camp — I think the sky's the limit for those guys, for us as an offense and I think we're still getting better every week."
On the Ravens laying an egg twice now following wins over the Steelers:
"That's the NFL, I guess. They go out to Seattle last week, I've never been to Seattle but I hear it's a very, very tough place to play. But you know, they get up for us. We know that, we've always know that. It's unfortunate that we had to lose twice to them this year. You never know if there will be a third time, there seems to have been the last couple of years. But they got up for us in both games, and they beat us. But we can't control that anymore, we've just got to control our own destiny and try to put together a bunch of wins."
On needing the bye week to rest up physically:
"Yeah, a little bit. The o-line has been doing a good job, but when you're playing against these top-ranked defenses, they get after you. So this week's going to be good to get rest from head to toe, to get healthy. And it comes at the right time for us because we're going to get a lot of other guys back as well. We're hoping to get back to full strength going into a really crucial stretch for us both on the road and in AFC North games."
On seemingly having a great rapport with everyone one of his pass-catching threats:
"Yeah, it usually comes down to who leaves the most $100 dollar bills in my locker room, but no, it really is fun. I think they're a great group of guys. I don't hear it too often, they don't come to me too many times going 'I'm not getting the ball, I'm not getting the ball.' No, they just want to win games. Now, anybody that feels they are a play-maker and is a play-maker and is a competitor, is going to want the ball every play. You want them to do that. But everybody's happy. When Jerricho scored his first touchdown, everyone was so happy for him, I was extremely happy for him. So, it's just close your eyes and pick one."