Before Michael Vick Signs Massive Contract Extension on Monday, Andy Reid Fields Questions About Jeremy Maclin, Philadelphia Eagles Offensive Line
Throughout the NFL preseason much has been made about the Philadelphia Eagles and their headline grabbing offseason of player personnel transactions. Although Philadelphia has been tabbed as a potential Super Bowl contender there have been signs of chinks in the armor if you buy into taking anything away from the preseason. The Eagles have had trouble picking up the blitz with their young offensive line,  Michael Vick has subsequently taken a pounding, and questions have surfaced about whether their front seven  particularly the linebackers will hold up over the long haul. Andy Reid, a former offensive line coach of many years, downplays any concern about the Eagles line in the following interview with Howard Eskin and the popular veteran's host final coach's show during his 25-year tenure as co-host of the program on WIP in Philadelphia.Andy Reid joined WIP in Philadelphia with Merrill Reese, Howard Eskin and Ike Reese to discuss whether the Philadelphia Eagles starting offensive line needs to see more action in the final preseason game prior to the regular season because of their struggles, Jeremy Maclin's health status and whether he thinks the talented playmaker will be ready for the season opener two weeks from now, if he'd categorize the offensive line as the team's biggest weakness and concern heading into '11, if he's worried by the fact that the Eagles will head into the new season relying on a rookie punter and kicker, and what he makes of Michael Vick and the offensive line struggling to pick up blitzes during the preseason.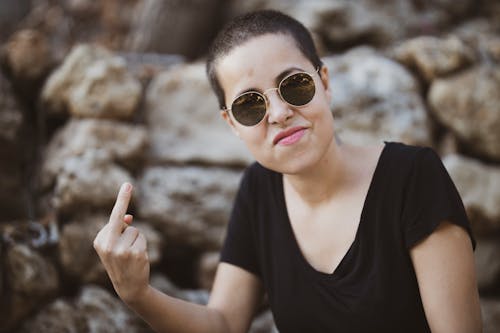 You're not concerned with getting this young offensive line more game action in the last preseason game?
"Listen they all have played. If I decided to go the other direction I'm okay with that. At least I will be when I come to the conclusion, so if I don't play them I am okay with it. I think if I need to play someone then I will play them, but again I haven't even gotten there. I'm trying to get through the practices and make sure everybody is ready to go and I can make that decision after I see the practices."
Does Steve Smith get a little bit of work in the last preseason game or does it wait until the regular season?
"I'm going to get through tomorrow. Tomorrow is a Friday practice. Today was a Thursday practice. To answer what Howard [Eskin] is saying and what you are getting to as well is that I am going to take and evaluate these practices and you saw the one today it was fast and furious. Guys are getting after it. With [Jeremy] Maclin and [Steve] Smith there is a pretty good chance I hold them out of this game and only because you are trying to ramp them up. They haven't had enough practice time to get into a game and they are coming off an injury and so on or a sickness. I'm not sure if it is fair to put them out there or the smart thing to do. We still have a couple of weeks here to get them back into playing shape and out there against the Rams possibly. Now with Steve it might be a little bit longer then that. Jeremy I think there is a good chance he will be ready for the Rams, but Steve might take a little bit longer."
Is the offensive line your greatest concern going into the regular season?
"The main thing you want to do is make it right. You want to play the five best guys. Again I am fortunate to have guys that have played before with King Dunlap and Jamaal Jackson and Mike McGlynn. These guys have been in games and been warriors for me in that offensive line and we have good depth. I've got combinations I can use and I'm just trying to find the right one that fits in with what Howard Mudd is doing and what we are trying to get done offensively and I've never been one that cares how old you are or if you a rookie or if you are a second or third, fourth, fifth year player. I don't care as long as I got the right combination. The one thing we are doing is that we are working in these different combinations and we'll have the right one by the time we get ready for the St.Louis Rams and get ready to play the Rams. Right now the one we are working with is Evan Mathis at left guard and Todd Herremans at right tackle. It looked pretty good today and we'll see how it looks tomorrow. I'm not as concerned as other people. I know we will get it right and they'll gel with that group. Whoever it is. They'll gel and play well."
A lot of people are nervous you have a rookie kicker and punter on this team. It seems at this point both of them are passing the test with flying colors?
"Listen they [Alex Henery and Chas Henry] are working hard and doing a good job so far and we gotta get into the season, but they haven't had a ton of…in our kickers case he hasn't had a ton of kicks/field goal opportunities, but right now I feel comfortable with them. Will there be some growing pains in there? I'm sure there will be. They are young guys, but when it is all said and done they'll do a nice job."
Michael Vick and the offensive line have had trouble with blitzes during the preseason. How worried are you about that going into week one against the St.Louis Rams with Steve Spagnuolo's blitz packages?
"He's a heck of a defensive mind as is Ken Flajole, the defensive coordinator. I'm sure they will come up with some good stuff. Listen there is going to be a blitz that sneaks through every once and a while that happens. It's important what you do with the ball when the blitz does sneak through. At times with the protection you have you can't pick everybody up, so we gotta do like what Michael [Vick] did with Jason Avant the other day where he hit him on the quick slant and almost scored a touchdown right there. You gotta be able to do that to blitzes and you are going to win some and there are some that are going to get the best of you. It's important that the ones you win that you bang it and it's a big play. You make them pay for the blitz and the mentality has to be they blitz and we score. You are going to gash them, so Michael has got that and whether he does that or he makes a guy miss with his legs and takes off and runs or whether he does it with his arm and throws he has the ability to take care of blitzes. He's put a lot of time into it this offseason and that's kind of the next step that he needed to take. He's done that and he has done some good things this preseason with it."