Beanie Wells on Taking Advantage of Increased Workload In Breakout Week 4 Performance: "I'm finally getting that chance. I'm not looking back."
The Arizona Cardinals have struggled closing out football games through the first four games of the 2011 NFL season. After a narrow victory over the Carolina Panthers in Week 1, the Cards have dropped three straight games by four points or fewer. Although I would contend that the referees appeared to have made the wrong call on the controversial  Victor Cruz play late in the 4th quarter, that is no excuse for letting the Giants back in the football game after going up ten in the middle of the fourth quarter.If there's a silver lining for Arizona from last Sunday, it was that Beanie Wells had the breakout game that Ken Whisenhunt desperately needs for the Cardinals offense to be successful. The former Ohio State standout rushed for 138 yards on 27 carries with three touchdowns, easily his best career performance. The 100 yard performance was just his second of his career, and the three touchdowns also were a career best. Wells now leads the NFL with his five rushing TDs. It was the kind of performance that Whisenhunt knows Beanie is capable of when he's not hampered by lingering injuries as has been the case over the course of the past year. Now seemingly healthy, Wells seems poised to finally show Cardinals fans why he deserving of his first round status and the feature back of the future for Arizona's offense.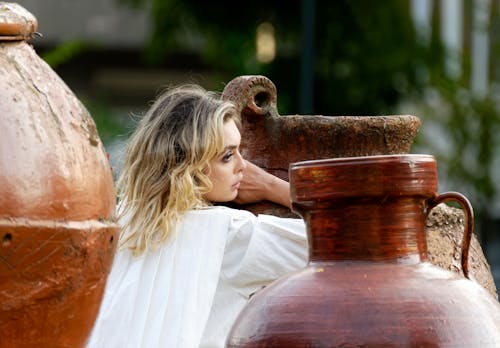 Beanie Wells joined Sports 620 KTAR in Phoenix with Doug & Wolf to discuss the changes he made to his running style against the way he ran the ball against the New York Giants last week, running more physical than he had previously in his NFL career, earning more carries with his dominant performance, the drafting of Ryan Williams motivating him this offseason, and feeling frustrated just two short weeks ago after injuring his hamstring.
Who is this new Beanie Wells we are seeing? Are you feeling better? Is there something new about you or we didn't realize how good you were a long time ago?
"I don't think anything has changed. I go to work and practice just like I have been year in and year out. I just like to think I am getting an opportunity right now. I gotta thank coach for that. I gotta thank my offensive line for doing a great job. In this game that is all you can ask for is an opportunity to showcase what you can do and that's what I have been given."
So when you watch film of yourself you don't see yourself running harder or more physical than before?
"No. Not at all. If you go back to last year at the end of last year it was one of those years where I had the knee injury all year. It kind of lingered. Right now I think you guys are just seeing a healthy me. I think it is more comparable to how I ran my rookie year to how I am running now. I feel similar."
Talk about your mentality now when you get that many carries? I know the game against the Giants was a loss and it can't feel very good. At the same time do you think you are getting more carries because you are earning them? Is it a matchup thing?
"I don't know. It's hard to say. As the weeks go on I will know that. Sometimes it could be matchup or the coach could show that much dependability to give me that many carries. Either way I am just excited about it. It's something I always wanted and I am finally getting that chance. I'm not looking back. I am not worried about anything else other than the chance to get in and that's going out there and being productive and helping us win football games."
When the Cardinals drafted Ryan Williams did that send a message to you? Did that put any added motivation coming in this season?
"Definitely so. I would be lying if I said it didn't. Whenever somebody drafts another running back and somebody at the same position you definitely feel a little bit threatened. You feel like the coaches don't think I can get the job done. That's how I felt. I took that this offseason and kind of ran with it. I have to tell the truth."
Your hamstring kept you out of that third game here. How are you feeling now physically and how frustrated were you?
"I was real frustrated. I wanted to be out there especially missing games last year I knew I didn't want to miss any games this year. It was unfortunate I had to go and miss that game against Seattle and I definitely think that I could have been a difference maker in that game. It sucks that I wasn't a part of it. As far as how I am feeling right now? I'm sore just as anyone else is in the National Football League after four weeks of football. It's something I am going to have to deal with throughout the season just like everybody else in the league. I am not going to worry about that right now and just try to work hard and help us find a way to close out these games."